It¡¯s that time of year again: that time when we say out with the old and in with the highly anticipated! 2021 was a stunning year for games, from platformers to first-person shooters, indies, and more! But how is this next year of gaming shaping up? Well, here¡¯s a look at Fandom¡¯s 12 Most Anticipated Titles for 2022.
We are going off the current release dates/timelines for these upcoming titles. Thanks to the pandemic, we understand that some games may be delayed throughout the year. But, as of right now, we¡¯re entering 2022 with the hope that these titles come out as planned.??
Pok¨¦mon Legends: Arceus
Current Release Date:?January 28
Have you ever wondered what catching Pok¨¦mon was like in the past? Without handy bikes to get you places, or even PCs that let you store all of the Pok¨¦mon you end up forgetting about? Well, wonder no more¡ªPok¨¦mon Legends: Arceus is here to answer those questions! The game is set in the Hisui region of old, where you find yourself tasked with helping create the first Pok¨¦dex. How will you do this? By exploring an open world, of course! Throughout your journey, you will catch Pok¨¦mon via wooden pok¨¦balls, battle against other Pok¨¦mon, and even RIDE Pok¨¦mon! And since there are no stores or Nurse Joys around, it will be up to you to gather your own materials and craft the items you need. Likewise, Pok¨¦mon Legends: Arceus is unique in the fact that your starter options span various generations: Cyndaquil (Pok¨¦mon Gold/Silver), Oshawott (Pok¨¦mon Black/White), and Rowlet (Pok¨¦mon Sun/Moon). Hopefully, Pok¨¦mon Legends marks the beginning of an innovative series for this beloved franchise.
Dying Light 2 Stay Human
Current Release Date:?February 4
It¡¯s time to parkour for your life! Dying Light 2 Stay Human is the follow-up to Techland¡¯s 2015 game Dying Light. In this sequel, you find yourself in the zombie running shoes of Aiden Caldwell. In this world, the zombies are slower in the daytime, but become hostile at night. Get it? Zombies? Daytime? DYING Light? Anyway… along with your sweet street-running abilities, players will also have access to a glider, grappling hook, melee, and long-ranged weapons that can be improved throughout the game. Dying Light 2 features a ton of new gameplay elements, including factions! Depending on which factions you assist, you¡¯ll either strengthen or deter your relationships with other NPCs. Eventually, these decisions can result in the destruction of settlements or even open new city areas. The choices are literally yours!
Horizon Forbidden West
Current Release Date:?February 18
The highly anticipated sequel to Guerrilla Games¡¯ Horizon Zero Dawn is finally here! In this next installment, Horizon Forbidden West,?we find our protagonist Aloy headed to the West Coast. With the rise of a mysterious plague, it is up to Aloy to journey into these unknown dangerous biomes to uncover what could be causing it and how to stop it. Along with all of the gameplay elements of the first title, Forbidden West will also introduce underwater exploration¡ªin addition to intimidating underwater machines. Just¡­ don¡¯t get too close to the Snapmaws. Additionally, up-close spear combat has been improved, allowing Aloy to deal devastating damage on all combat fronts. All of us at Fandom cannot wait to uncover the mysteries of the Forbidden West!
Elden Ring
Current Release Date:?February 24
After several delays, it looks like Elden Ring is finally here! The collaboration between Hidetaka Miyazaki and George R. R. Martin is From Software¡¯s next big open-world action role-playing game, and the latest in what many gamers like to refer to as "Souls Games." Prepare to step into the armor of the Tarnished, an exile who has been sent back to redeem the world. It is up to you to find the Great Runes, restore the shards of the Elden Ring, defeat Queen Marika the Eternal, and become the Elden Lord. Elden Ring features richer customization than its predecessors, in addition to Summoning. If you¡¯re like us and want a thrilling fantasy game that will also kick your butt in the process, then look no further.
Tiny Tina¡¯s Wonderlands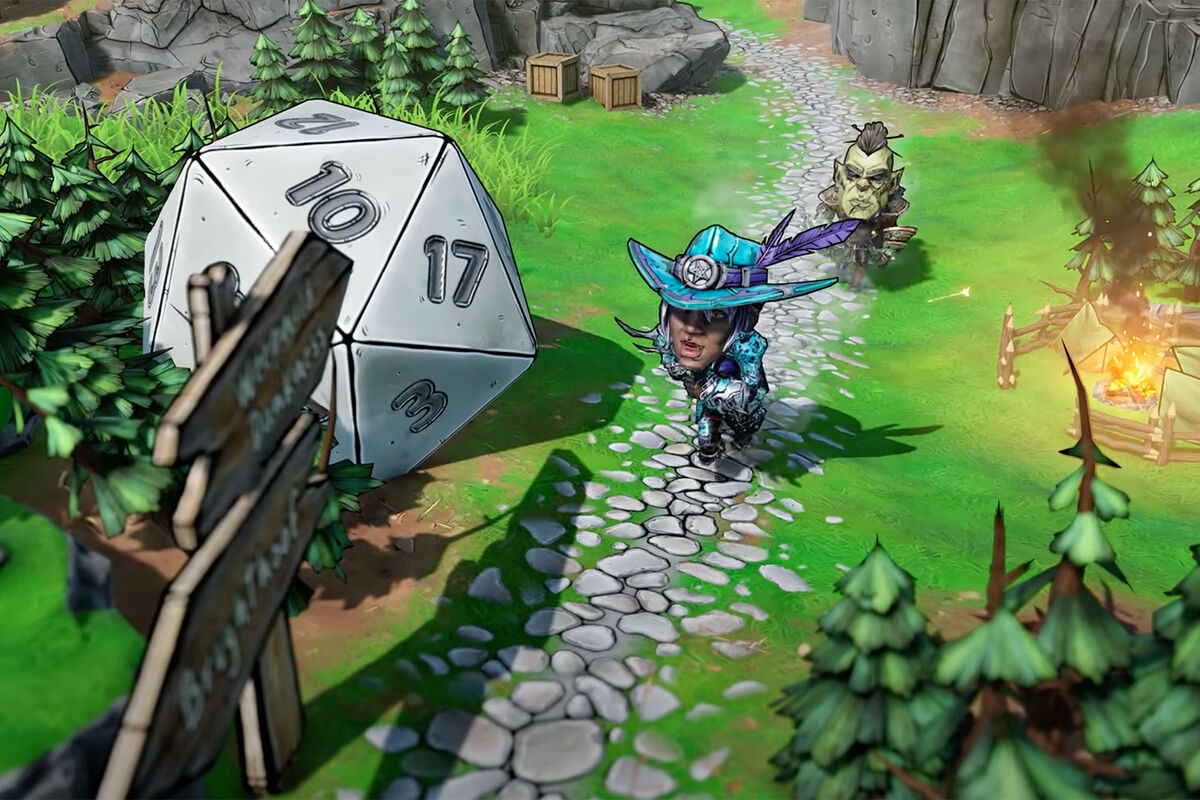 Current Release Date:?March 25
Walking skeletons, dragon lords, and cheesy puffs¡ªoh my! Tiny Tina¡¯s Wonderlands definitely has piqued our interest. The wackiness and ruthlessness of Borderlands inside of a fantasy TTRPG game? That seems like a critical hit to us! One aspect we¡¯re looking forward to is character customization. Gone are the days of picking one of the pre-established player options. In Tiny Tina¡¯s Wonderlands, players will have the chance to fully customize the look and class of their characters. And if you¡¯re curious about what you¡¯re getting into, you¡¯re in luck! Gearbox has re-released the Borderlands 2 DLC where Wonderlands was first introduced: Assault on Dragon Keep.
Saints Row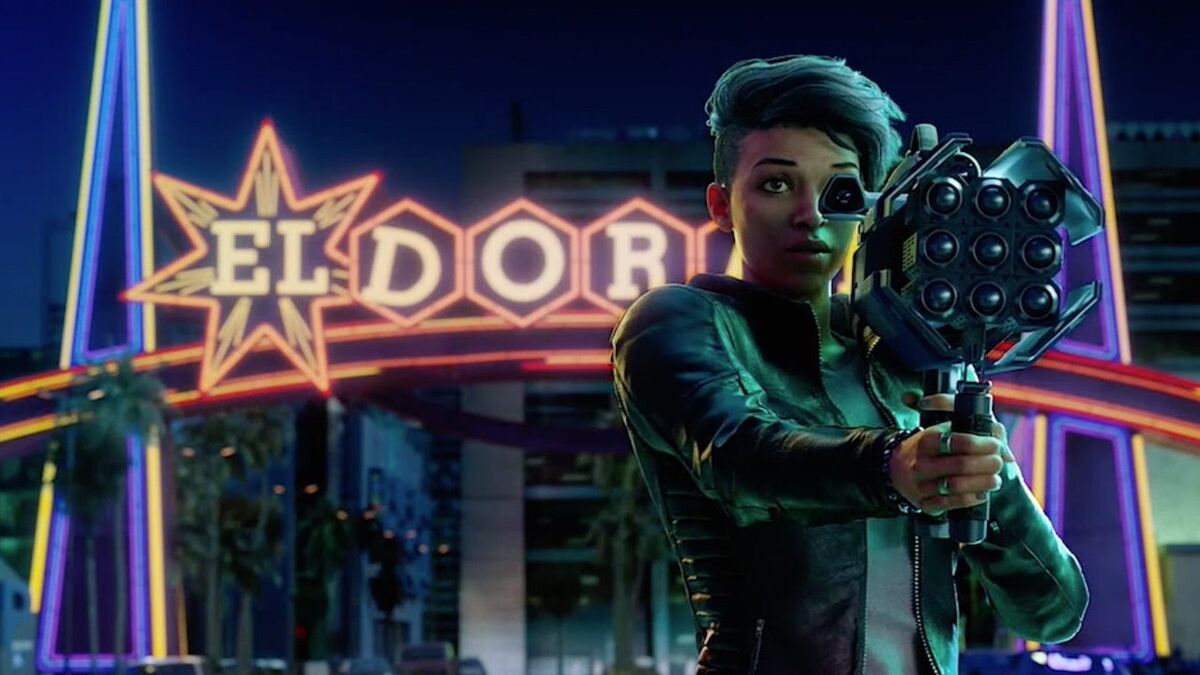 Current Release Date:?August 23
One of the most surprising announcements of 2021 was the return¡ªor, rather, the reboot¡ªof the Saints Row series. We¡¯re looking for the next wild and wacky open world to explore, and Saints Row promises just that. Players will take on the role of ¡°The Boss,¡± an individual recruiting the dissatisfied gang members across all of Santo Ileso into their own new organization: The Saints. You¡¯ll be tasked with conquering districts, setting up businesses to help fund the Saints, taking down enemies with an arsenal of vehicles and weapons, and ALL while doing it in style. While the reboot doesn¡¯t look as insane as, say, Saints Row IV (no, you won¡¯t be the President, and aliens won¡¯t try to take over), no doubt it will be packed with creative and chaotic fun.
Starfield
Current Release Date:?November 11
Starfield is Bethesda Studios¡¯ first new intellectual property in 25 years, which is why it's got us seriously hyped. Just from the concept art and lore videos alone, it seems that Starfield will have a lot to offer. Set in 2310, you will take on the role of a member of Constellation, an organization of space explorers. It¡¯s been 20 years since the Colony War, and the factions on the planets and systems around you have found themselves at a delicate peace. A peace that will most likely be threatened during your adventures. Moreover, Art Director Matt Carofano has stated that this title will be more grounded and realistic than previous Bethesda entries. So while it may not contain dragons or irradiated nuclear cockroaches, we know that Starfield will be something special. Hopefully, there will be some hot aliens for us to romance!
Suicide Squad: Kill the Justice League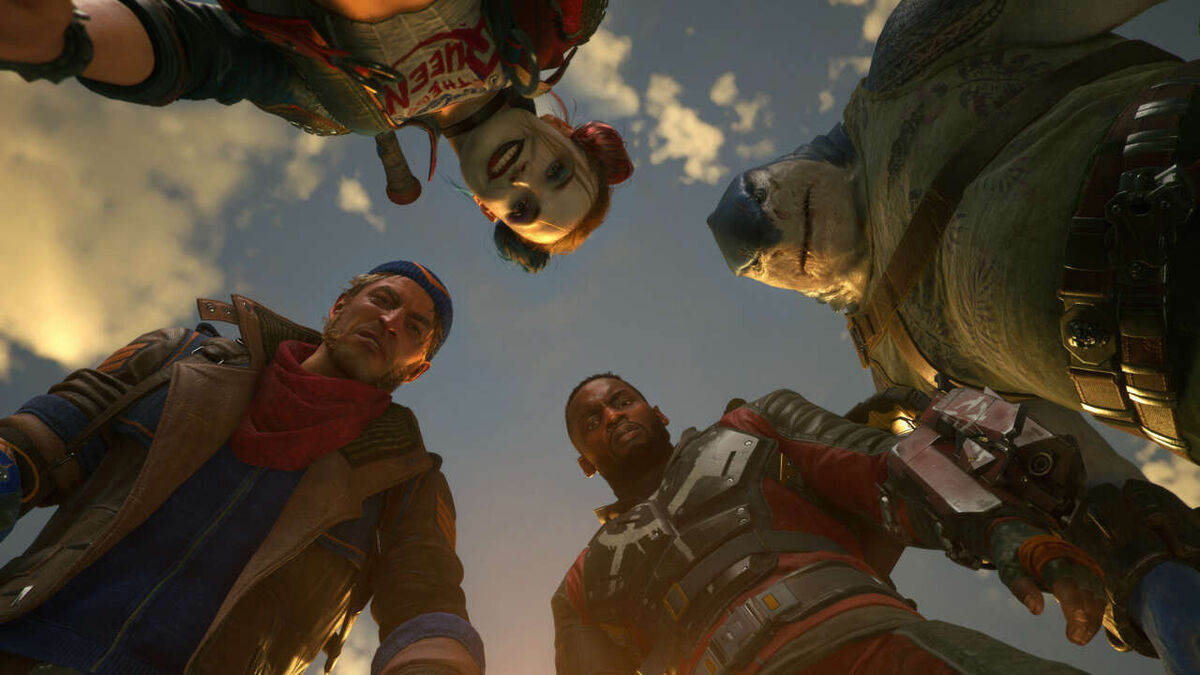 Current Release Date:?TBD
Rocksteady has been hard at work ever since 2015¡¯s Arkham Knight and 2016¡¯s Batman:?Arkham VR¡ªand it looks like that hard work is about to pay off. Suicide Squad: Kill the Justice League is also set in Rocksteady¡¯s Arkham universe and takes place after the events of Arkham Knight. Brainiac has taken over Metropolis… and the Justice League. So it¡¯s up to Harley Quinn, Deadshot, Captain Boomerang, and King Shark to take on the ULTIMATE suicide mission: taking out the Justice League. This game can be played with friends via co-op, or you can play to your solo heart¡¯s content, switching between characters whenever you like.
Mario + Rabbids Sparks of Hope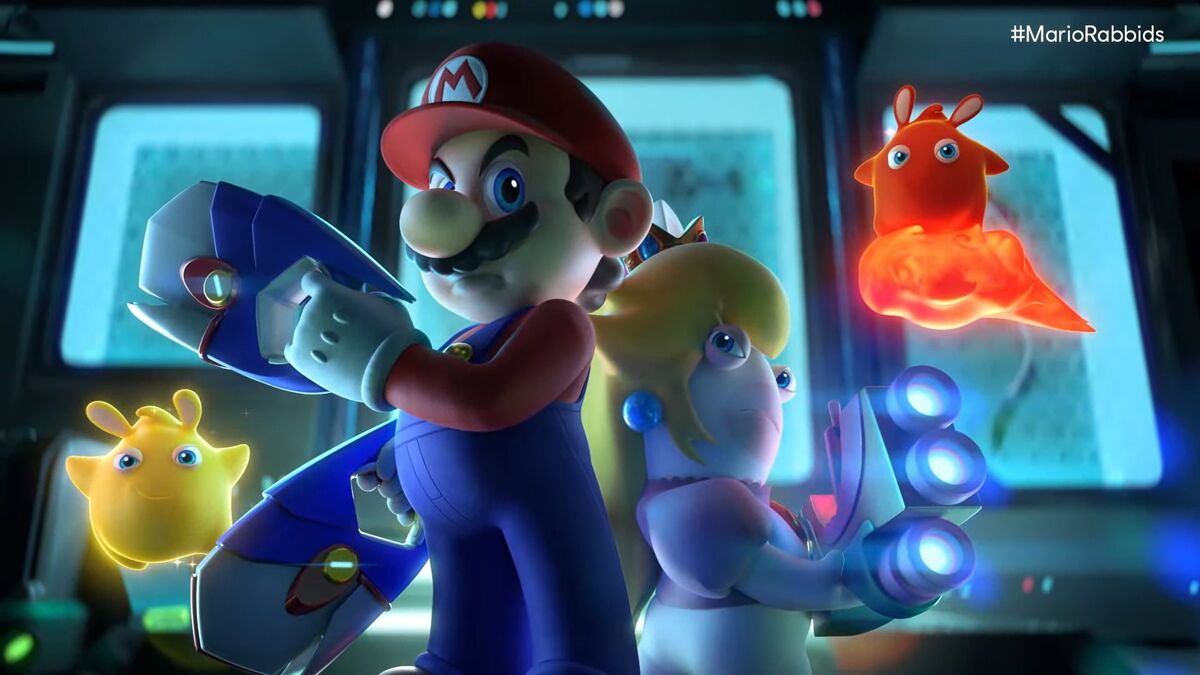 Current Release Date:?TBD
It may sound weird, but there are actually a couple upcoming turn-based strategy games that we're excited for¡ªand Mario + Rabbids Sparks of Hope makes the list. (Don¡¯t worry, we still love you, Marvel¡¯s Midnight Suns.) Sparks of Hope is the sequel to the much-beloved Mario + Rabbids Kingdom Battle, which answered the age-old question: What if you took XCOM and put Mario (and Rabbids) in it? Chaos has erupted throughout the galaxy thanks to the elusive Cursa stealing all of the Sparks (Lunas + Rabbids). Now it is up to Mario, his Rabbid friends, and his Mushroom Kingdom companions to stop Cursa once and for all. This next installment seems to build on the tactical shoulders of its predecessor while offering new combat and movement options, characters (including Rabbid Rosalina), and a whole new story. We can¡¯t wait to wage war with the Rabbids in the new year!
God of War Ragnar?k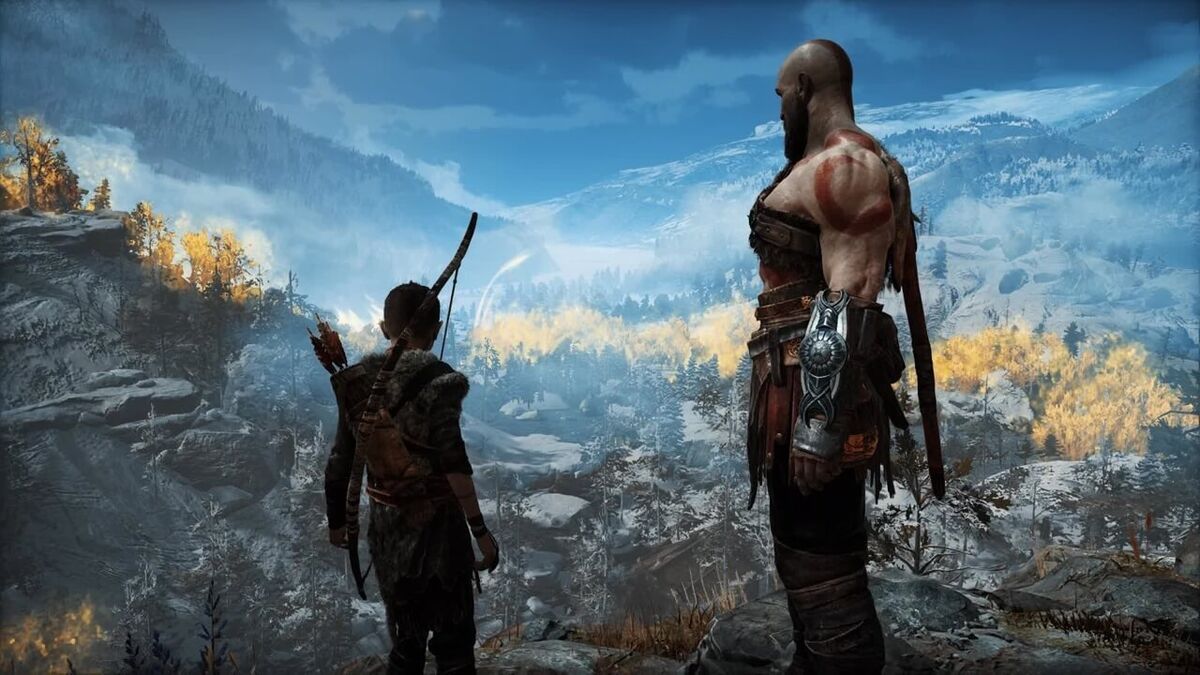 Current Release Date:?TBD
Everyone¡¯s favorite Spartan Dad of the Year is back! Set three years after 2018¡¯s God of War, God of War Ragnar?k?finds?Kratos and Atreus working to prevent the ever-creeping Ragnar?k from occurring. Their journey across the nine realms will take them to new lands and areas (shown in the trailers), meet new characters, and interact with some familiar faces as well. Now that Atreus is becoming a teenager, will we still call him Boy? Or Man? Or maybe Boy-Man? We¡¯ll just pray that his teenage angst doesn¡¯t come from his Dad¡¯s side.
The Legend of Zelda: Breath of the Wild 2
Current Release Date:?TBD
This is a big one: the long-awaited sequel to The Legend of Zelda: Breath of the Wild. Not much is known about this title, not even its NAME (since apparently, that would give away a big part of the story). From the trailer alone, Breath of the Wild 2 looks to introduce new gameplay elements, areas in Hyrule, and possibly the chance to play as Zelda. (PLEASE let us play as the character the series is named after. She deserves it.) Likewise, the areas and teases have the speculation mill churning: could this be a new version of Skyloft? Will this sequel resemble how Majora¡¯s Mask re-interpreted Ocarina of Time? Or something utterly new? One thing's for sure: we cannot wait for all of the action and puzzle-solving this series promises!
Redfall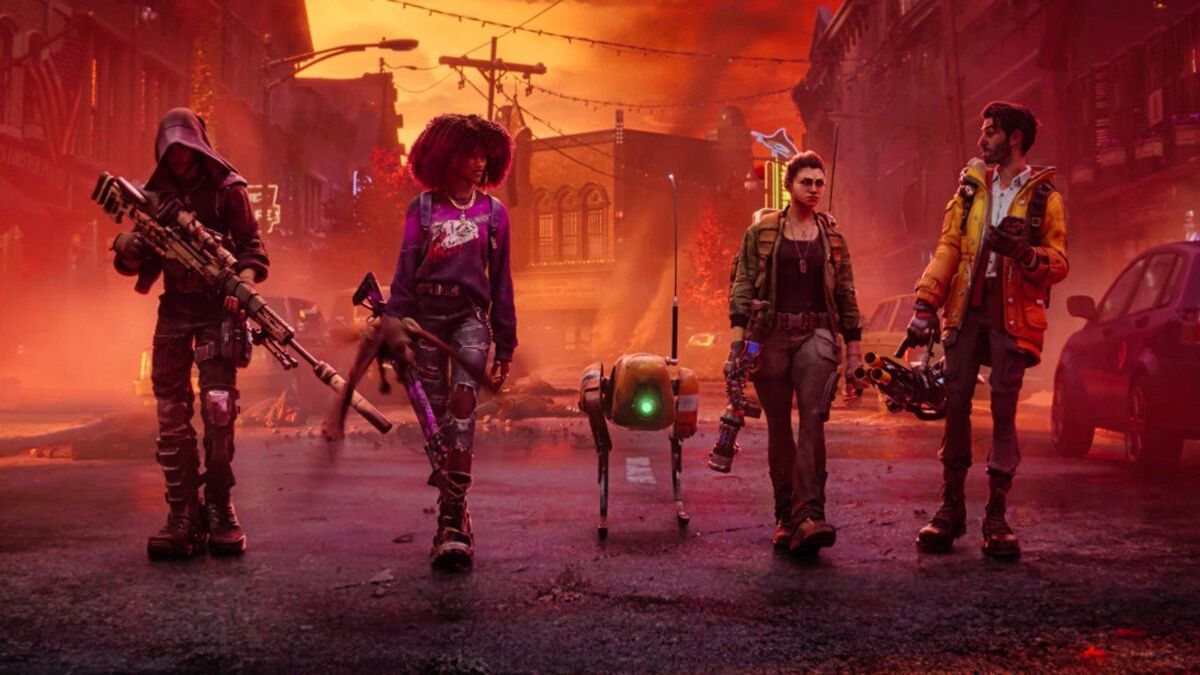 Current Release Date:?TBD
From the award-winning team behind Prey and Dishonored comes a brand new FPS title that¡¯s going to slay¡ªliterally! In Redfall, you take on the role of one of four eccentric survivors, stranded in a town overrun with human and vampire enemies alike. While there is still a lot we don¡¯t know about the title, we can expect sass and savage combat during solo and co-op modes alike. Hopefully, we will finally get a glimpse of gameplay in the summer, along with a confirmed holiday release date! All of us at Fandom are crossing our vampire-slaying fingers!