Moon Knight made it clear that Arthur Harrow would be a pivotal part of the series from the moment it began, as the newest MCU series opened with a scene focusing on the cult leader, played by?Ethan Hawke, even before we met the title character – though as it turns out, Harrow once was that title character as well.
While Oscar Isaac portrays Moon Knight (AKA Steven Grant, AKA Marc Spector, AKA Mr. Knight), viewers have come to learn that Harrow was the previous human avatar for the Egyptian god?Khonshu. The second episode of the series had Harrow make this revelation, as we came to understand more about Harrow¡¯s current plans and the different Egyptian god, Ammit, he now serves.
When I spoke to Hawke about his role on the Marvel Studios production and whether he¡¯d pondered what Harrow¡¯s time as Khonshu¡¯s avatar was like, he replied, ¡°I thought about it a lot. I kept wondering, well, what was the prequel to this? What was I like as the Moon Night – as the Fist of Vengeance? I bet it would be a pretty tough life.¡±
Regarding Harrow turning his back on Konshu so thoroughly, Hawke remarked, ¡°I kind of imagined him as a person in recovery; a person who found this new philosophy. It's as if he's recovering from some PTSD and then found God, so he became an ultimate zealot against Khonshu.¡±
THE CULT OF HARROW
When it came to conception of Harrow, who is very loosely based on an obscure character from the Moon Knight comics, Mohamed Diab ¨C who directed episodes 1, 3, 5 and 6 ¨C said, ¡°Creating a villain is something very interesting. The moment I approached Ethan with this project, I told him ¡®Don't read the script. I know you're a great writer and I have great ideas for this character. Let¡¯s create it!¡¯ And I pitched him how I see him. It was me and Sarah [Goher] ¨C Sarah is my wife and she's a producer on the show ¨C and I told him how we see it. He¡¯s a two-time Oscar nominee for writing a screenplay [for Before Sunset and Before Midnight], so he had great ideas.¡±
Regarding what it is about Harrow that draws his many?followers to him and has led them to feel so connected to him, Hawke observed, ¡°It's always mysterious, isn't it, why certain people can connect with others and inspire these great idealistic dreams in them," adding he felt that Harrow¡¯s conviction was notable. ¡°Conviction is very compelling to people when you feel certain of your ideas. I think all of us are so confused most of the time that if you meet somebody who's sure about what reality is and what you should do next, it feels good. Maybe that's all you need.¡±
EMBRACING THE PAIN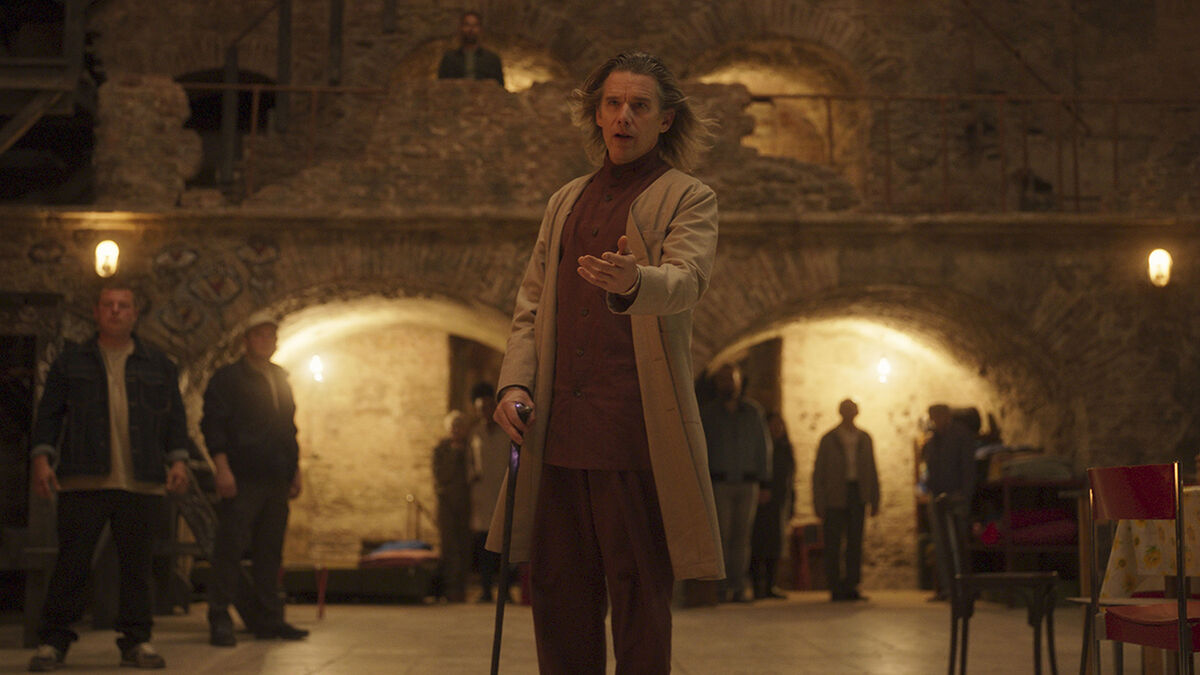 That aforementioned opening scene of Moon Knight¡¯s first episode introduces Harrow smashing glass into small pieces that he then proceeds to pour into his shoes, before putting those shoes on and walking in them.
Diab revealed that when Hawke began helping develop the character, ¡°The very first scene that Ethan came up with was when he crushes that glass.¡± Diab said he felt that scene quickly shows that Harrow ¡°is not a false prophet. He's someone who really believes in what he's doing. He's very committed and there's no tricks there. What you see is what you get. He really believes in this. He really thinks he's a good guy.¡±
As to what inspired him to have Harrow go to these lengths, Hawke explained, ¡°I remember reading these stories about deeply spiritual people who often would get into some self lacerating exercises if they were so mad at the sin in themselves that they weren't pure. [It was] this desire to overcome¡­ Most of us are either drawn by a fear of pain or a pursuit of pleasure. That's kind of what motivates most of our actions. And if you're trying to liberate yourself from that wheel, one of the things that people would do is wear a hairshirt [AKA a Cilice], lash themselves, wrap themselves in barbed wire¡­ Spiritual people have done some crazy stuff in the name of cleansing the soul, so to speak. So I just had this vision of him listening to Bob Dylan and putting glass in his shoes and I told the guys about it. They're like, ¡®Let's shoot that!¡¯ So it worked!¡±
Hawke even got his suggestion for a Bob Dylan song included, as we hear Dylan's "Every Grain of Sand" play as Harrow goes through his painful ritual.
THE DARK SIDE
Harrow's new devotion to Ammit includes the belief that Ammit is right to judge humans on their future and their potential for evil, killing them before they can carry out any horrible deeds and thus, as he sees it, making humanity better and safer in the process. Harrow has tried to convince Steven Grant his way is the right way, only to be rejected by the current Moon Knight (or at least one of Moon Knight's other personas).
Diab said he felt Hawke quickly captured that Harrow should operate in a ¡°murky gray area¡± in terms of his motivations and that the actor helped guide the idea that for viewers, Harrow ¡°Has to have an ideology that makes sense to you, because I really think what he's proposing is actually very interesting, the idea of a villain that could actually cleanse the world from bad people. The problem is some of those bad people haven't done the bad thing that they're expected [to do].¡±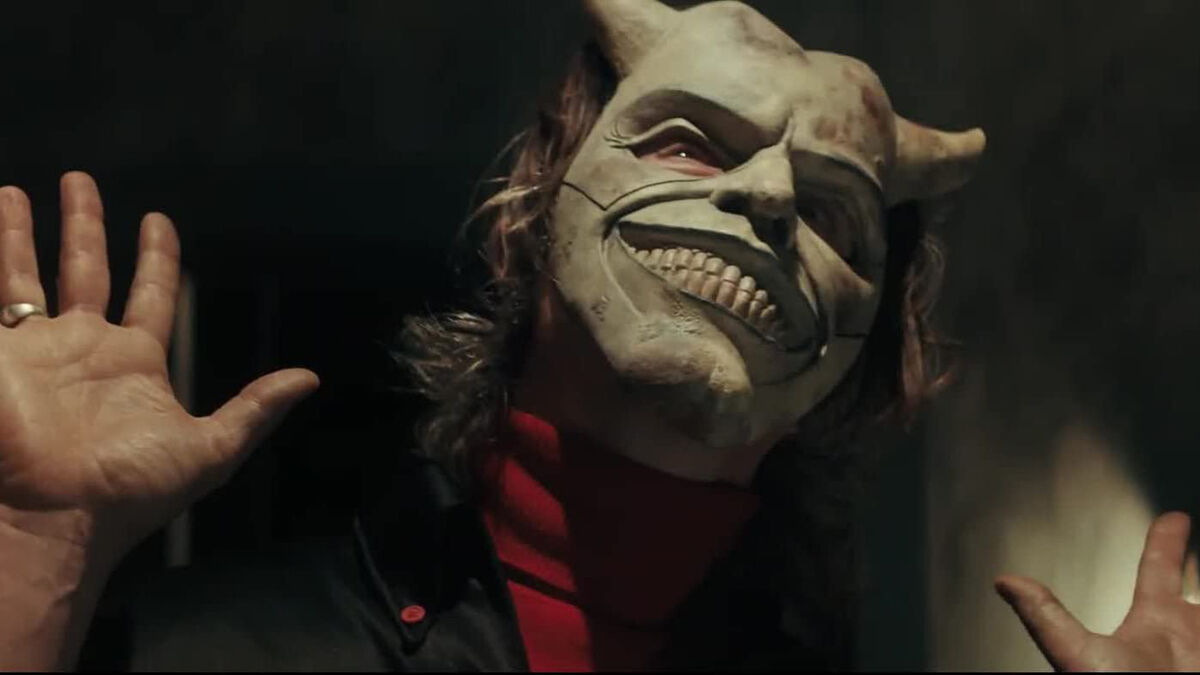 Hawke has rarely played what could be called the ¡°bad guy¡± role in his previous roles but is changing that in a big way in 2022, including in Moon Knight and then his terrifying turn as a child killer in the upcoming Blumhouse film The Black Phone, which reunites him with his Sinister director, Scott Derrickson.
However, despite Harrow serving as Moon Knight¡¯s enemy, Hawke still stressed he felt, ¡°In a lot of ways, Black Phone?is the first real villain I've ever played. You can call Harrow the villain, but in Marvel movies, in general, they're so interested in showing the nuances of villains. In a way, Harrow's the villain, but he's really just a villain to Moon Night. He's the former Moon Knight himself. He's really the antagonist, is the right word for who he is. He wants to heal the world. In Black Phone, I am a murderer, creep, horrible person. So Black Phone is different!¡±
---
New episodes of Moon Knight debut Wednesdays on Disney+.
The Black Phone opens June 24 in theaters.