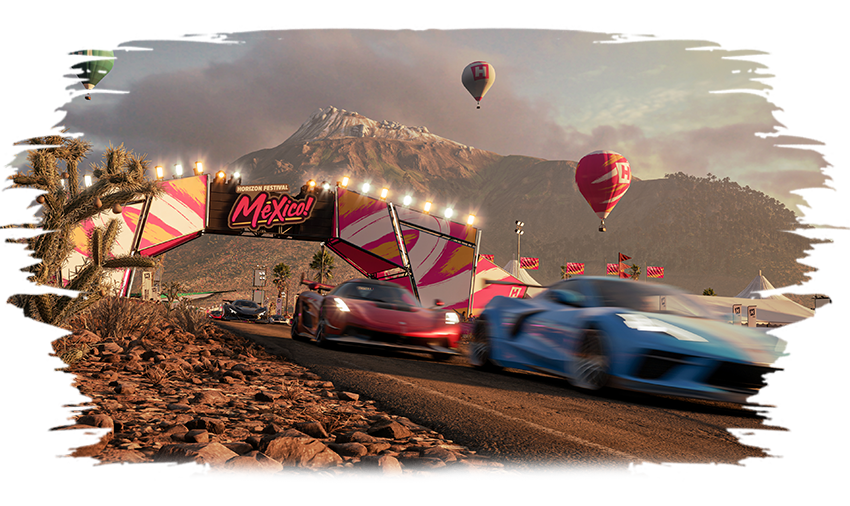 Playground Games¡¯ Forza Horizon 5 launched on November 5, dropping players into a fictionalised representation of Mexico to become the ultimate racer. By competing in street races, off-road races, drifting and exploring the vibrant open world, players will level up their driving skills, unlock new vehicles and immerse themselves in a deep campaign. As it¡¯s published by Xbox Game Studios, Forza Horizon 5 is available on Game Pass and can also be played on Xbox One, Xbox Series X/S and PC, including on deviced operating on Windows 11 .
It¡¯s been met with critical acclaim, with many calling it the best racing game ever made. However, if you¡¯re overwhelmed by the biggest Forza Horizon game to date ¡ª there are almost 500 cars to unlock! ¡ª that¡¯s okay. We¡¯ve got all the tips and tricks you¡¯ll need to drive with the pros in Forza Horizon 5.
SINGLE-PLAYER CAMPAIGN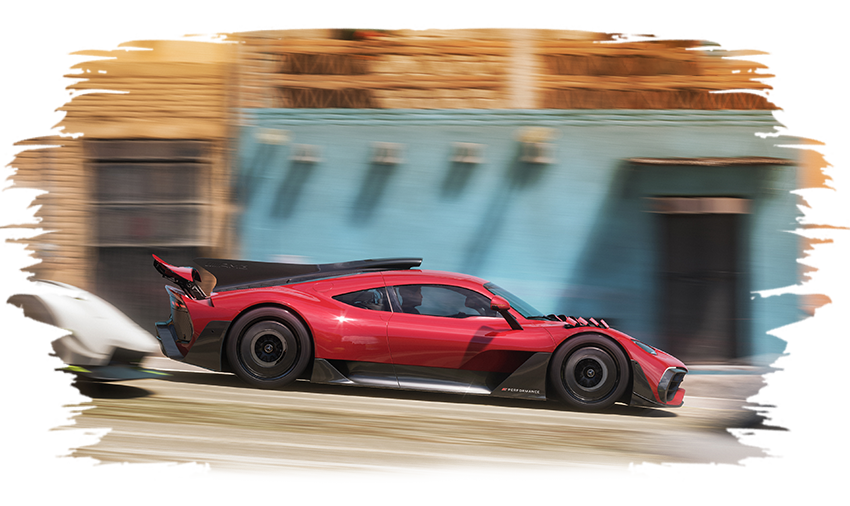 Like all Forza Horizon games, a single-player story campaign sits at the hearts of Forza Horizon 5. You¡¯ll create your character and enter them in tournaments to work your way up the ranks of Mexico¡¯s best racers. You¡¯ll make friends with other racers along the way, with a cast of brand-new characters joining the series. With new characters comes new Horizon Stories ¡ª special side missions you can pick up from your friends that mix up the regular gameplay of races. That might involve completing a track in a set amount of time, earning above a certain score, or hitting a specific speed limit.
DRIVE TO WIN
There are five types of race in Forza Horizon 5: road racing, street racing, drag racing, dirt racing and cross country racing. Each type of race is suited to a certain kind of car, so having a range of vehicles in your collection will help you rack up the victories.
SOCIAL OPEN WORLD
As well as an immersive campaign and single-player races, Forza Horizon 5 features a social online mode called Horizon Life. In this mode, you¡¯ll pass cars driven by other online players and can invite them to join your party or challenge them to a PvP race. Between races, why not take a moment to soak up the lush scenery of Mexico? It¡¯ll look better than ever thanks to Windows 11¡¯s new feature Auto HDR, which gives all of the colours on your screen a big boost when you¡¯re playing on an HDR screen.
You can also team up with other players in the Horizon Arcade for an escalating series of mini-games with no menus, loading screens of lobbies. Nothing but pure racing action!
UNLOCK NEW CARS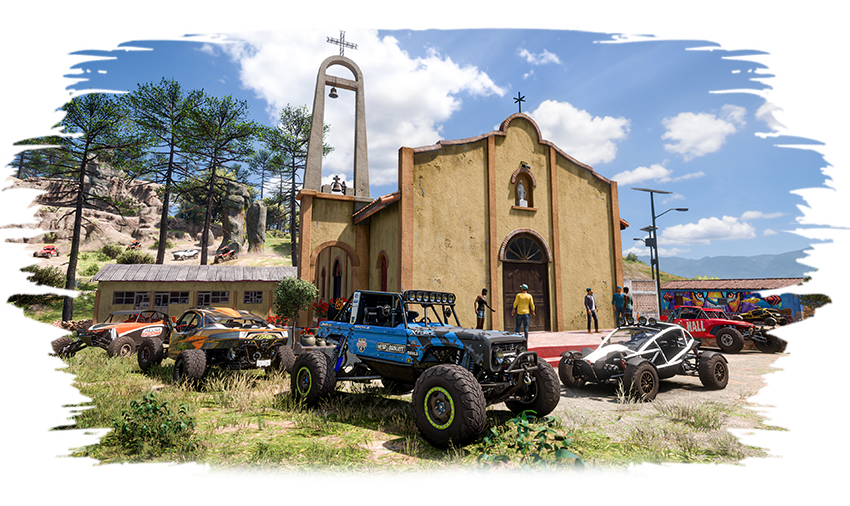 Forza Horizon 5 features more cars than any other game in the series, just shy of a whopping 500 for you to collect and win. There are iconic sports cars like the Dodge Viper ACR, the Chevrolet Corvette and the Mercedes-AMG GT roadster. Perhaps you¡¯d prefer to trade in high-octane road races for rugged cross country adventures? Get behind the wheel of an off-road vehicle like the Jeep Trailcat or Ford Bronco. Or even say goodbye to real vehicles and drive a Hot Wheels toy car or the Warthog from Halo.
Most cars are unlocked by winning them in races or buying them at auction, but there are also rare and valuable cars hidden in barns across the map, known as ¡°Barn Finds¡±. As you win races and earn accolades, you¡¯ll come across ¡°Barn Find Rumours¡±. These will lead you to the location of a barn and the elusive car inside.
Expect more cars to be added in future DLC, too. Forza Horizon 4 famously added a LEGO Bugatti Chiron, Ferrari F40, McLaren Senna, MINI Cooper and Porsche 911, along with new race tracks made from LEGO bricks.
BATTLE ROYALE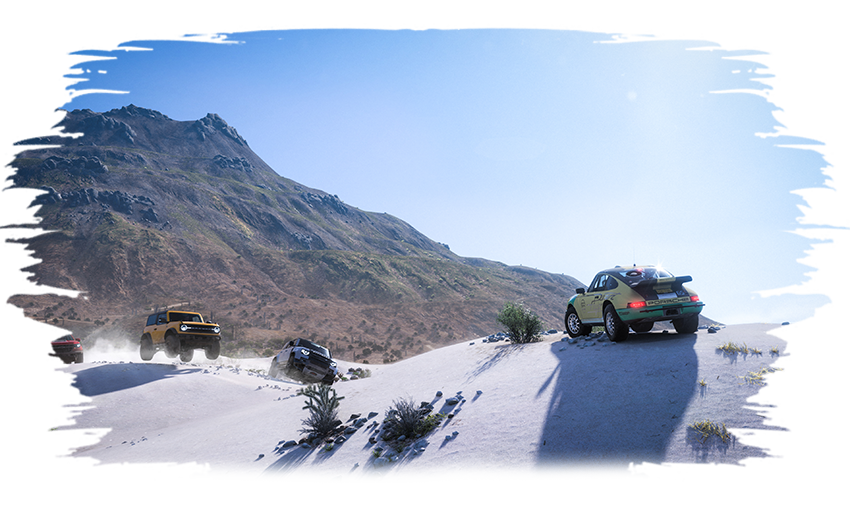 Forza Horizon 5 is bringing back the Eliminator, the ¡°battle royale for cars¡± game mode. In Eliminator, you compete in a series of 1v1 races against dozens of other players in the map. When you win a race, you¡¯re rewarded with a new car or swapping to your opponent¡¯s car, and you can upgrade your car further by picking up drops across the map. If you lose a race, you¡¯re knocked out of the game. It¡¯s a surprisingly fun take on the battle royale genre and we¡¯re so excited it¡¯s returning.
There you have it, everything you need to know to play Forza Horizon 5 on EZ Mode! To take advantage of the crisp graphics we mentioned above, thanks to Windows 11 (plus all the other new features in the new operating system upgrade), head to the Microsoft website .
(All images: Playground Games)