Director Ruben Fleischer has quite the responsibility. Bringing a groundbreaking woman character from a video game to the big screen comes with a sense of duty. In a field that has historically been notoriously sexist at best, misogynistic at worst, both in-game and out, Uncharted*s Chloe Frazer has stood out among the criticised depictions of women borne of the male gaze 每 like Tomb Raider's Lara Croft to name one high profile example, But there are numerous other embodiments of male fantasies that proliferate across the gaming world. An exhibition not so long ago held at London's Victoria and Albert Museum even explored the very topic.
Uncharted's Chloe has been widely praised by critics and gamers for her strength and sensuality. She has even been called unique. As Fleischer brings his adaptation of Uncharted to the big screen, Fandom chats to the Venom and Zombieland director about the character, and new-to-the-franchise Braddock who was created specifically for the film, about what was important to carry from the video game to both characters, and how each is represented in the movie. We also speak to the actors behind Chloe and Braddock —?Truth or Dare's Sophia Ali, and You and Chilling Adventures of Sabrina star?Tati Gabrielle.
Formidable Adversaries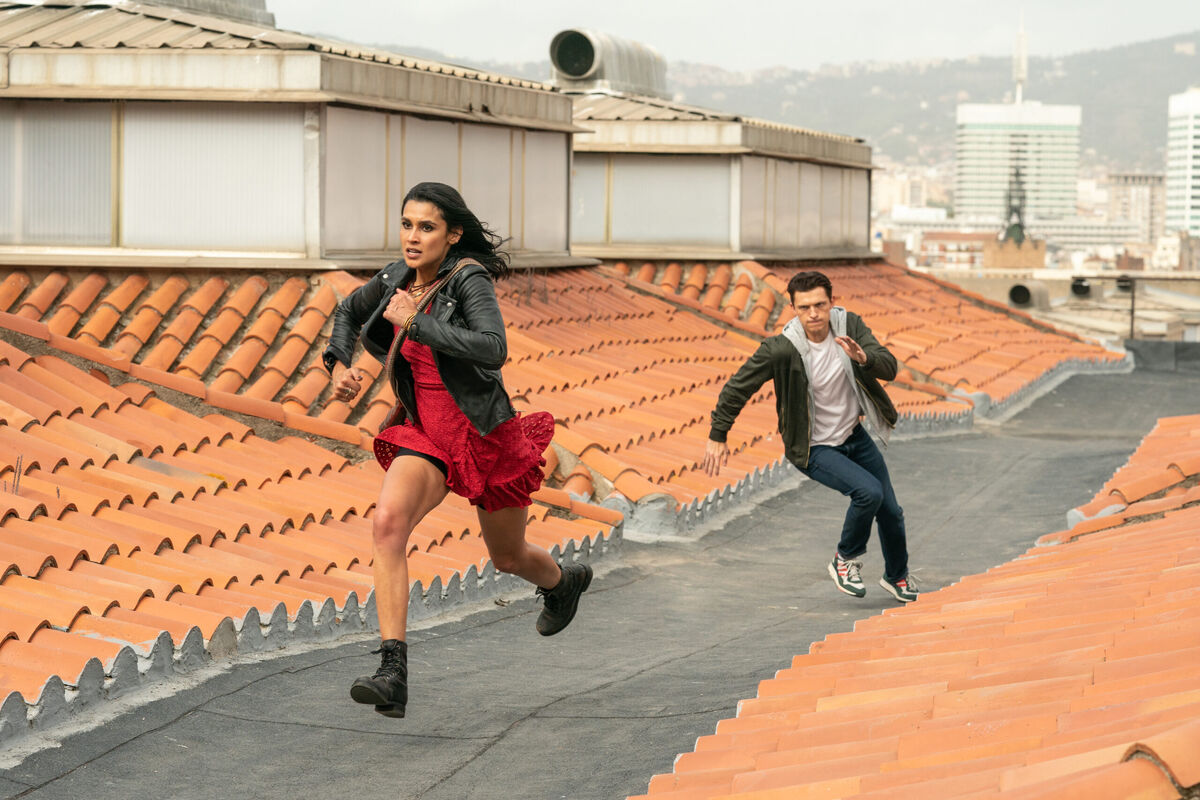 ※The most important thing for me in approaching the female characters in Uncharted was that they be formidable adversaries for the male heroes,§ says Fleischer.
While Braddock has no precedent, it*s interesting that Tati Gabrielle who plays her describes her as a cross between antagonists Rafe and Nadine from Uncharted 4: A Thief*s End. Mercenary-turned-treasure-hunter Nadine is formidable, for sure, and ruthless too when she needs to be, but she*s also loyal and demands the same from her men; while we see glimmers of a softer side, too, in her apparent capacity to care for those in her team and her affection for animals. She*s stubborn but knows when to stop.
Businessman treasure hunter, Rafe, meanwhile is selfish, quick to anger, and somewhat egotistical, narcissistic perhaps; certainly full of self-importance. He*s extremely violent and seems to view murder and violence with a disquieting coolness. Chloe, meanwhile, is strong, complex, and funny and prioritises protecting herself. A fully rounded character, throughout the games, she changes as her caring side emerges.
"The back and forth between Chloe and Nate and the double-crossing that takes place, that*s really one of my favourite components of the film.§ — director Ruben Fleischer
Casting was crucial for these two characters, and initially Fleischer was wary because Ali and Gabrielle were pretty green, neither having done a studio movie before Uncharted. Being plunged into roles opposite two established ※big movie stars§ in Mark Wahlberg as Victor ※Sully§ Sullivan and Tom Holland as Nathan ※Nate§ Drake, both could have crumbled. A lot was resting on them rising to the challenge to do these important women characters justice.
※I was completely blown away by both of their performances,§ Fleischer says. ※I think they more than stand as equals opposite those guys and give them a real run for their money. The back and forth between Chloe and Nate and the double-crossing that takes place, that*s really one of my favourite components of the film.§
Chloe Vs Chloe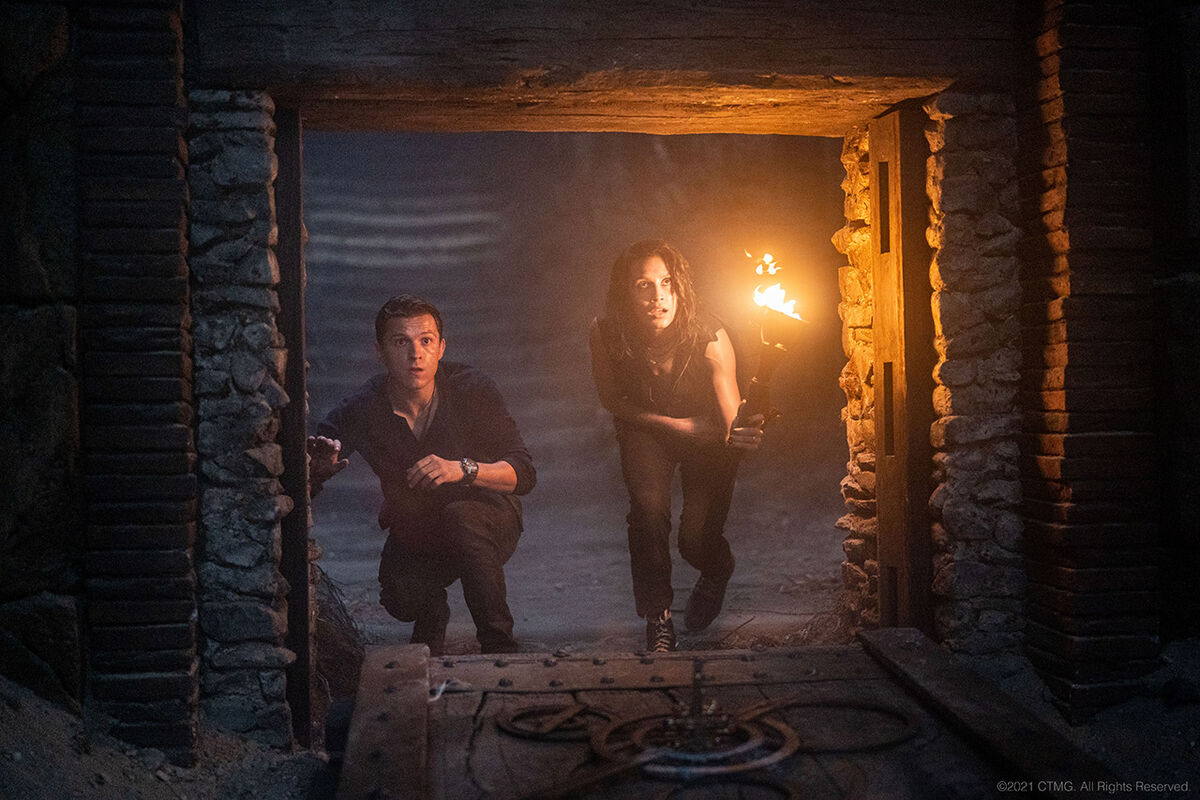 So how does Ali*s Chloe compare to the character seen in the video game?
※I think she*s a little bit more na?ve, a little younger, she*s still discovering herself — like her strength — and what she does is challenging,§ says Ali. ※I think she*s just a little bit more calculated in a way. She uses her sex appeal to her advantage, [but] she*s doing it more for herself rather than some other ulterior motive.§
Ali also suggests that they were keen not to make Chloe appear too selfish but that they have instilled in her a self-driven nature.
"※I think she*s just a little bit more calculated in a way. She uses her sex appeal to her advantage…" — Sophia Ali on how her version of Chloe differs from the video game character
※She*s not a villain villain,§ she says 每 in case you think she*s coming off that way. The character is known for her tendency to backstab in the games but she also was a romantic interest of Nate*s, so you might see some flip-flopping in the film.
※You can see those layers where she*s conflicted and stuff,§ adds Ali. ※The three dimensions that come with her — it*s different than any other character I*ve seen in a video game adaptation or action film like this.§
Braddock Might Surprise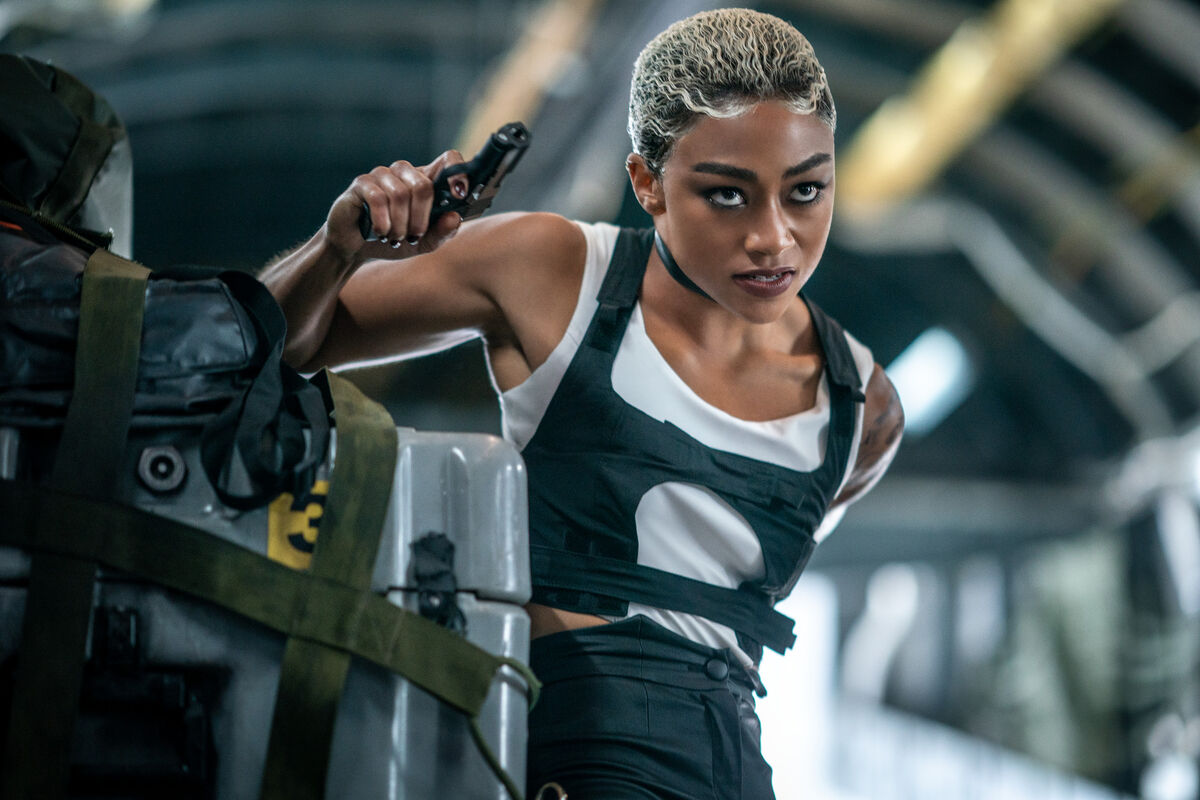 Tati Gabrielle*s Braddock is another woman character in the movie that might take you by surprise 每 not least because of her glaring lack of empathy, which perhaps leans more into Rafe*s personality over Nadine*s.
※Ruben and I had a lot of extensive conversations about how Braddock was going to present herself but particularly through her own backstory — of where she came from and how all that informs the person that you see on screen,§ says Gabrielle. ※[We discussed that] she was a military brat, where her parents were, how she got into high class treasure hunting. But the most in-depth conversation we got into is how much empathy as a woman Braddock was going to express. What we came down to was none whatsoever. Ruben was like, &I think that she*s just a full-blown psychopath* and I*m like, &You think?*§
"The most in-depth conversation [Ruben Fleischer and I] got into is how much empathy as a woman Braddock was going to express. What we came down to was none whatsoever." — Tati Gabrielle
Gabrielle wasn*t exactly quick to embrace that approach, saying that at first, it was hard for her to accept as a woman herself. ※But then [I realised] how it also empowered Braddock to have this unapologetic presentation, or unapologetic nature, about her, that was kill or be killed.§
Ruben suggests that Braddock*s backstory meant that her lack of empathy was a given.
※I feel like Braddock is out for herself. We talked a lot about the backstory for her character and how she might have arrived at being a treasure hunter and a backstabber. She*s somebody [for whom] the ruthlessness was born from experience 每 she was betrayed in her past and she developed a hard shell that allowed her to just be singularly focused on herself. Trust is a big issue as well as greed 每 those are themes that we play with a lot in the movie — and if anything Braddock is a cautionary tale of what happens if you*re too consumed with getting the gold.§
Is a Major Fan Theory in the Franchise's Future?
If either character were to return in a future instalment of the movie franchise, assuming that more will materialise, what would Ali and Gabrielle like to explore? For Ali, she*d want to touch on events in the sixth instalment of the video game series, The Lost Legacy.
※It starts in India # and it would be really cool to incorporate some of that culture because she is Indian,§ she says. ※It was really beautiful in the game and it was cool to see that 每obviously, I relate to it [as the daughter of a Pakistani father] and I would love to see that in the film.§
Gabrielle, meanwhile, says she*d love to see how Braddock plays into this world further: ※I really want her to win over Sully, I guess, one day. I don*t know how that would look but I*d love to come back. And I think there*s more to learn about her and Sully*s history that you get hints of it through the film.§
Could any of them see a blending of the worlds from some of Sony*s other Playstation games? There*s a major fan theory that the universes of The Evil Within, The Last of Us, and even Assassin*s Creed could be connected.
※I can definitely see the connection between Uncharted and The Last of Us,§ says Gabrielle. ※I*ve only played a bit of Assassin*s Creed # but I could totally see that. I could see it being fun for the game creators to morph this world, or leave [Easter] eggs to [allow you to] make these connections.§
Sophia Ali also thinks a shared universe would be cool: ※I thought that myself. They all have something very similar — there*s similar gameplay to them and it would flow so effortlessly together.§
"I think movies can just be great movies that stand alone but if they happen to overlap or intersect that*s cool too." — Ruben Fleischer
Fleischer is open to the idea that it could happen but on the fence about whether it*s something that should.
※It*ll be interesting to see how PlayStation uses IP for the basis of movies and television shows,§ he says. ※I*m not a person who believes that every world has to be a universe and that there*s a multiverse of this and that. I think movies can just be great movies that stand alone but if they happen to overlap or intersect that*s cool too. We*ll just have to see how the great minds at the PlayStation division of Sony want to navigate their properties. But I don*t have much of an instinct about it other than to say with Uncharted we were committed to just making it the best movie we possibly could independent of anything else.§
Whatever happens to the future of the franchise, let*s just hope for now that it explores its two intriguing central women characters further.
Uncharted hits screens in the UK on February 11 and in the US on February 18.
You can watch our interview with Ruben Fleischer, Sophia Ali, and Tati Gabrielle in the video at the top of the page. For more on video game adaptations, check out our HALO article below.