Humanity needs saving and you¡¯re just the Spartan to save it. But whether you're looking to be the hero your were born to be, or to carry your squad to victor in multiplayer, you're gonna need to master the new gear in Halo: Infinite.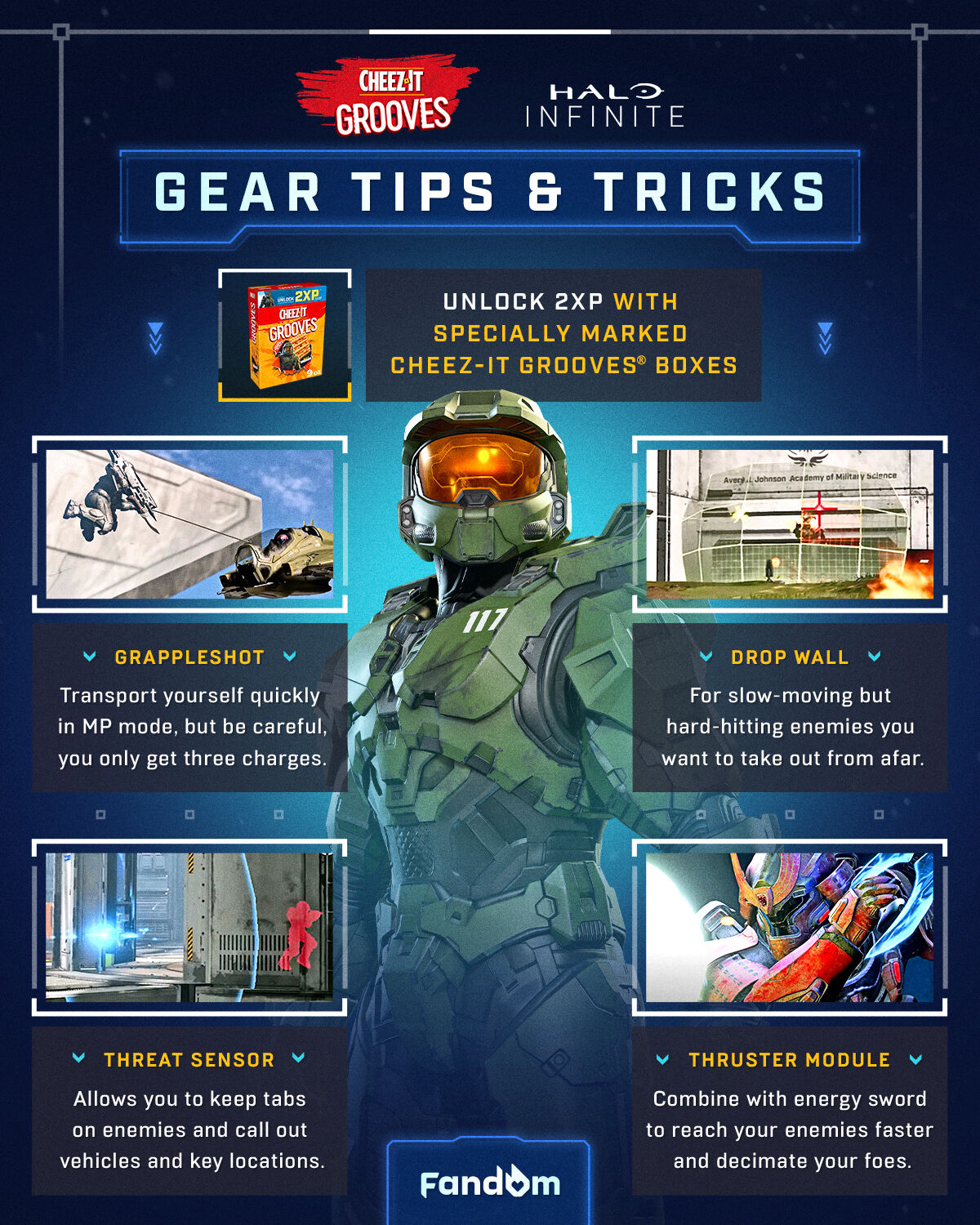 The Grappleshot
The biggest game changer in Gear is the Grappleshot, a big, bad, harpoon hooked grapple that gives you unlimited possibilities in battle. Our tip: use early game Spartan Cores to upgrade the Grappleshot with stun.
The Drop Wall
The Drop Wall is a placeable shield that turns Master Chief into an absolute fortress. When you encounter a slow moving but hard hitting enemy you want to take out from afar, drop one of these and aim away as their projectiles bounce harmlessly off. The Drop Wall is also perfect for when you need a moment mid-battle to re-assess and reset.
The Threat Sensor
Another crucial tool is the Threat Sensor. When you come across enemy cloaking, drop a threat sensor to highlight invisible baddies. Level up the threat sensor to the max amount and you¡¯ll never lose sight of an enemy again!
The Thruster Module
You don¡¯t need to defeat every Grunt and Brute on the map. You can of course, but you can also zoom through the endless waves of The Banished with your Thruster Module. You can level this up to give you a double charge to go further, faster.