After many years in development, with different outlets and creatives swapping in and out trying to get it to the screen, HALO is now finally arriving as a new streaming series, premiering in March on Paramount+. Based on the huge-selling, long-running video game franchise of the same name, HALO stars Pablo Schreiber (American Gods, Orange is the New Black) as Master Chief, a genetically-engineered super soldier from a brutal, immoral science program called SPARTAN-II.
Following a 26th-century war between the United Nations Space Command (UNSC) and the Covenant, an alliance of several advanced alien races, HALO?looks to do justice to the game, serving both the franchise*s decades-long fans while also opening up the world to those unfamiliar with the story. ※We are very squarely in the HALO?universe,§ Schreiber explained during a Q&A panel at the Television Critics Association (TCA) Winter Press Tour. ※It*s a show for people who love the HALO?universe and it*s a show for people who are just discovering the HALO?universe.§
FROM GAME TO SERIES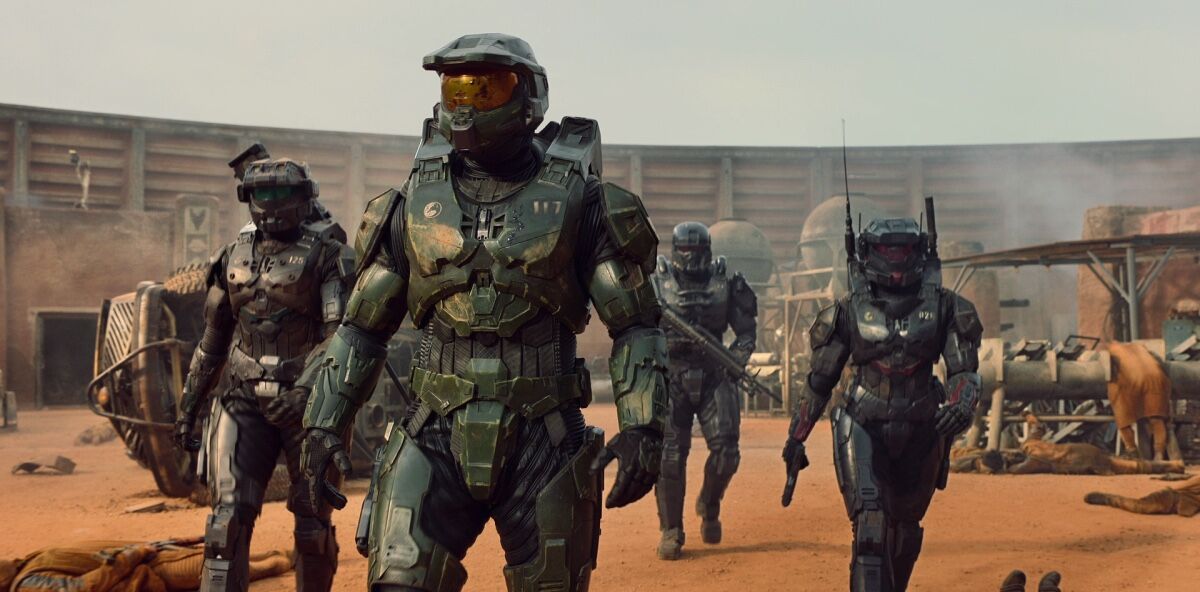 Schreiber appeared on the TCA panel with fellow co-stars Natascha McElhone, Bokeem Woodbine, Yerin Ha, and Charlie Murphy along with executive producers Kiki Wolfkill, Steven Kane, Justin Falvey, and Darryl Frank. ※One of the biggest things we have to deal with here is the difference between making a video game versus making a TV show,§ Schreiber further elaborated. ※As far as having the opportunity to play a character like this, Master Chief is obviously one of the most iconic characters of all time. One of the most heroic characters of all time. So the opportunity to explore those themes and ideas 每 the relationship between the warrior and the hero, the similarities and where they diverge 每 is what*s really interesting for me.§
Adapting a beloved video game with 20 years of history is no small feat, admitted EP Kiki Wolfkill 每 who herself is a video game developer and helps oversee the Halo franchise at 343 Industries, having served as an executive producer on projects like?Halo 4.?Said Wolfkill, "We really looked at this as &How do we take the essence of the game experience and really express it in our own voice? The show*s unique voice.* So with that we set out to build a huge epic sci-fi 26th century world with brutal aliens, Spartan super soldiers, artificial intelligence, military politics, and an ancient mystery. And in doing so, against that backdrop, also really try to tell some personal stories. In particular the Master Chief, who is the very best of us but has also had a lot taken away from him.§
A HALO for All Seasons
Wolfkill was referring, of course, to the SPARTAN-II soldiers having all been kidnapped children who were forced into intense training, subjected to dangerous physical augmentation, and equipped with special power armor. That comes straight from the games and Executive Producer Steven Kane said there will be elements that reward all levels of HALO?fandom. ※If you*re a HALO?deep lore fan there are gonna be Easter eggs in there. There are gonna be characters you may have only heard about in a book, in one of the 17 or so books that were written. Some characters don*t exist in the games at all except in the backstory. We worked very hard to collaborate with 343 Industries and every department to reward the true HALO?fans.§
※And if you're absolutely new to the game, it*s still a great story,§ Kane added. ※It*s a great war story, love story, and political story. It*s a story of intrigue and characters who are all reaching for something and yearning for something just out of grasp, and the heroism comes in the trying not the succeeding.§
The Cortana Connection
※The depth of story and mythology we have to draw from with regard to the HALO?universe is amazing,§ Schreiber mentioned. One notable connection to that lore is?Jen Taylor reprising her game role as A.I. aide Cortana for the streaming series. ※Jen Taylor is a magical being so being able to get her for the show was incredible, Wolfkill shared. ※Frankly when we started the show she was knee deep in Halo: Infinite so even seeing if we could get her, we were unsure, without disrupting the game schedule. Then with the Covid schedule slips, everything just fell into place and so having her come on board 每 not just because she*s an amazing person on set and feels like a little piece of home for me out there 每 but bringing her voice and all of the history of that character was I think the most valuable part of it.§
Despite the special effects involved to bring Cortana to life, Schreiber and Taylor did get to work together, teaming up for motion capture. ※It was really wonderful to work on that stuff [with Taylor],§ he said, ※but it was also really wonderful to work with all of the performers here. Obviously Chief and Cortada have a special relationship, but also the relationship between Chief and Dr. Halsey, played by the wonderful Natascha McElhone, is an essential core relationship and that was also wonderful§
WHO'S WHO?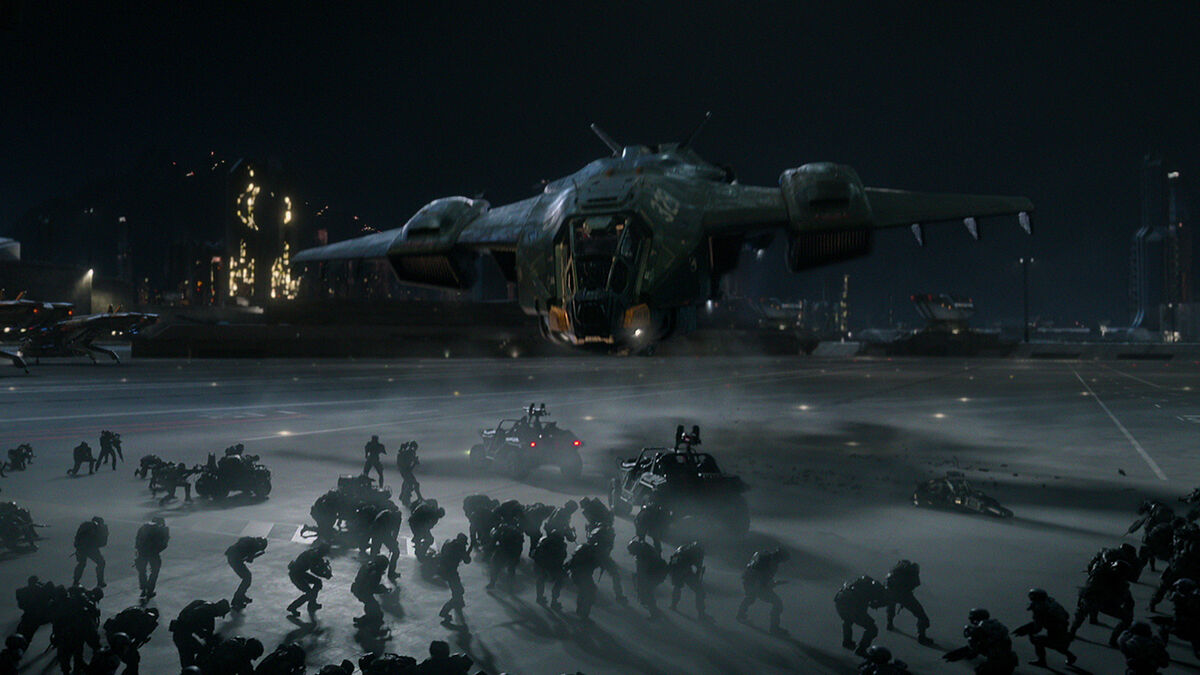 ※I think everyone knows from the game who [Halsey] is so I*m hopping on that and the legacy Jen also helped to create when she was Halsey for the voice in the game,§ McElhone (Designated Survivor, The Truman Show) stated. ※When we were coming in we were trying to deepen some of the other elements of the character. Perhaps put a few more branches on the tree. I see her as someone who is misunderstood.§ Obviously, with a character like Dr. Halsey, it might be challenging to find a sympathetic arc, as the creator of the SPARTAN-II program, but McElhone says that all of the show*s characters have ※lost parts of themselves.§
Bokeem Woodbine (Fargo, Spider-Man: Homecoming) also plays a character from the game, as fellow SPARTAN soldier Soren-066, but the roles filled by Yerin Ha and Charlie Murphy (Peaky Blinders) are brand new for the series. Ha plays Kwan Ha, who she explained is the daughter of a rebel leader now trying to fill a leadership role, ※protecting her people and her planet and trying to gain independence.§ Murphy*s character, Makee, is a little more enigmatic though the actress said she*s ※similar to the Spartans in a sense in that my childhood has been taken away from me and personally she feels that humans have betrayed her.§
To get into the headspace of Master Chief, Schreiber was committed to doing his homework. Though he laughed about being terrible at the games themselves, he did study ※all the cinematics for the game and obviously anything that*s been established as lore in the video game universe, I*ve looked at. Also the expanded literature with the books and graphic novels and the other media that*s been made. The amount of material we have to draw from is amazing.§
HALO premieres March 24 on Paramount+.