As it*s aired the past few weeks,?Hawkeye?has made quite a strong impression for both the actors and characters on screen and for those working behind the camera. Taking a slightly different tactic than?WandaVision,?The Falcon and the Winter Soldier, and?Loki?每 which all had a single director guiding the entire series 每??Hawkeye?has split its time between two directing forces; Rhys Thomas, who directed the first two episodes and the upcoming finale, and the duo known as Bert & Bertie, who directed the third, fourth, and fifth episodes.
Having previously directed the Amazon film Troop Zero and episodes of series like The Great, Bert & Bertie are getting a lot of well-earned attention for their work on Hawkeye, which has included some standout action sequences, memorable character interaction, and the hugely crowd pleasing recent reveals of both?Yelena Belova?and?Kingpin.
I spoke to Bert & Bertie for Fandom to find out what it was like to bring those characters back into the MCU mix, the joys of working with Hailee Steinfeld, why they liked making sure?Clint Barton?and?Kate Bishop?show plenty of battle damage, and getting to give new insight into?Laura Barton.
RETURN OF THE KING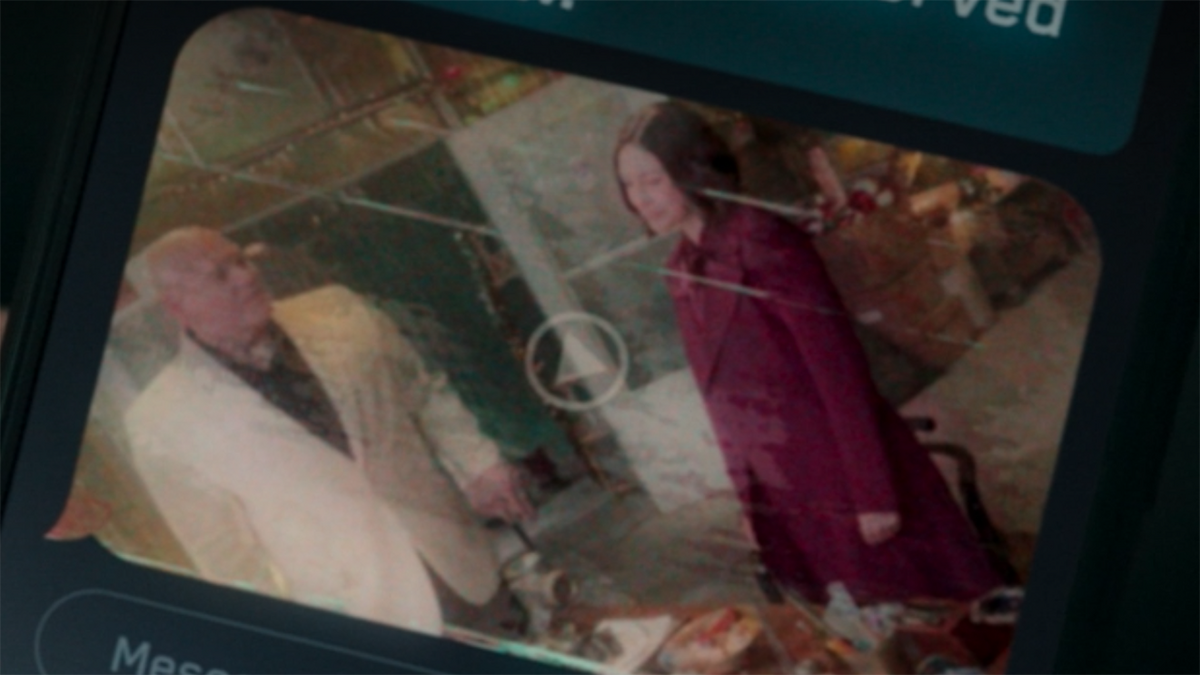 After plenty of rumors, speculation and just plain hope on the part of viewers, there was much delight to be found amongst MCU fans when the?Tracksuit Mafia*s true boss 每 and?Eleanor Bishop*s associate 每 was revealed to be none other than Wilson Fisk, the Kingpin, with Vincent D*Onofrio reprising the role he originated on?Daredevil.
Though we only were teased with a photo of Kingpin/D*Onofrio at the end of the episode, and Bert & Bertie did not direct the finale, Bertie confirmed they still got to work with D*Onofrio for Hawkeye, explaining, ※You know, with these Marvel things, they can change. And there were a few iterations of how Kingpin and when Kingpin was going to get revealed. So the joy for us was that we got to work with Vincent, and he is truly everything… he's brilliant.§
Episode three of Hawkeye, ※Echoes,§ gave us the first hints that Kingpin would be coming, with the frequent mentions of the mysterious man known as ※Uncle§ and a flashback to Maya Lopez as a little girl that let us glimpse the large figure who the Tracksuit Mafia answered to. Bertie remarked that when it came to the confirmation of who this was, ※To have the reveal in our episode is just this great privilege and honor and it's just timed so perfectly going into the finale episode." She added, "You get this thing that was seeded in our first episode that plays out in the end of our last episode and it's all just gonna form into one big brilliant Marvel wonder at the end.§
With the fourth and fifth episodes, Bert & Bertie were able to provide two huge character arrivals, with Yelena and Kingpin, that many had been clamoring for, and they said they got a kick out of seeing the reaction.
Explained Bert, ※Honestly, it's all about the fans and making sure that they come away from this having got what they wanted and where we hope and we think we're delivering on that. Every week we see the chat, we get direct messages, fans reach out# That's why we do this, is to kind of extend the world of Clint Barton and the world of the Avengers and the world of the Marvel Universe.§
THE JOYS OF MAC AND CHEESE
After the Kingpin reveal, episode five*s most talked about element may have been the conversation Kate Bishop and Yelena Belova have over Mac and Cheese, after Yelena surprises Kate at her home.
This sort of scene 每 an extended conversation between the two women, with plenty of opportunities for both Florence Pugh and Hailee Steinfeld to demonstrate their considerable skill 每 was something that had been hoped for by some fans even before Yelena was confirmed to be in this series, simply because of how beloved both actresses are.
Bertie said that when it came to filming this scene, ※I think there was just this palpable energy around everyone — the cast, the crew — that when that day was coming, it was just everything we'd all been waiting for. I think everyone making Hawkeye was as excited as all the fans were to see it play out.§
Even though Yelena keeps a jokey tone with Kate, she also makes sure to let it be known she could kill the other girl if she chose to. As far as figuring out how to play this exactly, Berie said, ※A? lot of the discussion happened on set,? just sitting down and finding the tone and talking about it. And these two powerhouse, young female actors brought so much to the table – literally. That tonal shift of comedy underlying absolute menace and danger, and then really deep, heavy emotion. So it was one of our favorite days on the whole of filming Hawkeye, because it's just a pleasure and a privilege to watch.§
So what do Kate and Yelena make of one another leaving this scene? Said Bert, ※Oh, in another time and another world they probably would have been friends…. There is mutual respect. And I think that was kind of the takeaway was that in another life, they would be busy mates going out for a pint.§
But could that perhaps still come to be down the line? Said Bertie, ※You never know,§ explaining that beyond the mutual respect, ※There's a kind of an awe for the other one because they both have very different lives. Kate has grown up in New York, in Manhattan, which is where Yelena has always wanted to visit and live with Natasha. And Kate, who's naive and wide eyed, looking at this badass kind of Russian assassin hitwoman who just exudes cool and eccentricity. So there's this wonderful kind of, &Oh, I want to be bits of you! Maybe I can copy and paste some of you on to me.* It*s this dynamic of, &I want what you have.*
MORE KATE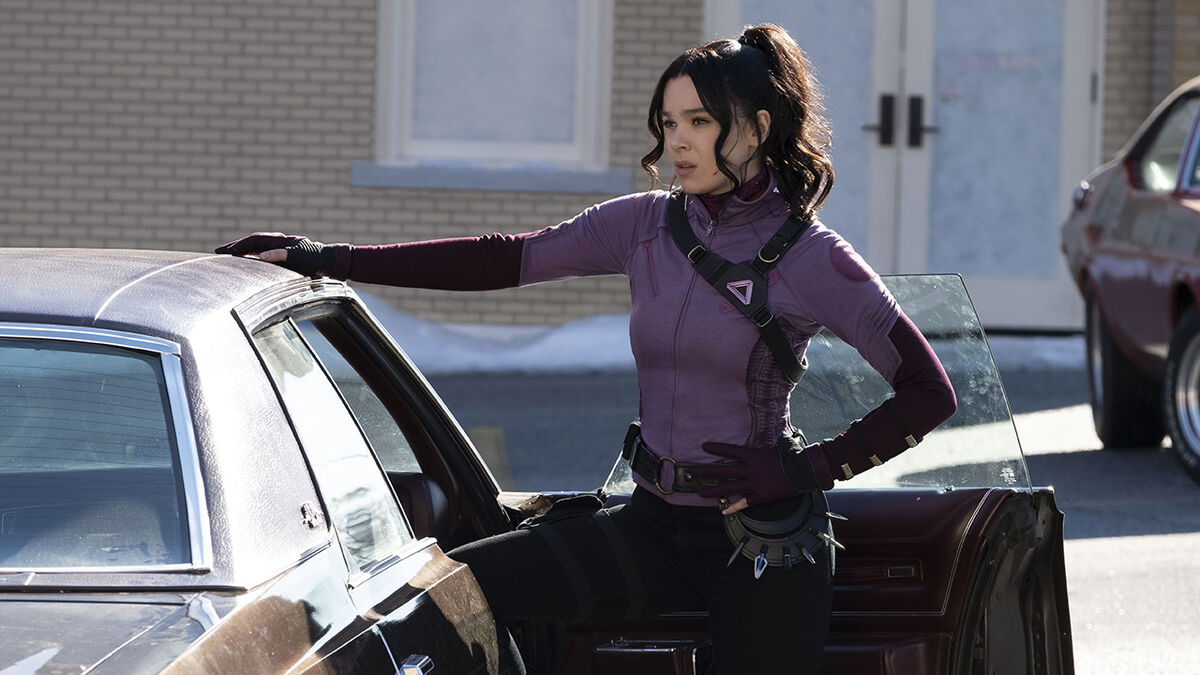 Now that they*ve been a big part of shaping her debut into the MCU, I asked Bert & Bertie if they*d like to direct more Kate Bishop stories in the future and Bertie replied, ※Oh, god, yeah, she's amazing.§
As much as they made it clear they loved Kate, they also had a ton of praise for the actress playing her and what she brings to the role, with Bertie remarking ※Hailee*s amazing. What she's done with Kate Bishop*s amazing, because it*s a challenging character to get right. Because of the wide eyed, innocent fangirl aspect to her, in the hands of someone less confident, less crafted, there could be an annoying nature to Kate."
She elaborated that "We've got to believe that Kate's annoying Clint for at least the first three episodes, and now and again will always annoy him in a certain way, but at the same time, [she has to] instantly endear the audience to her. [Hailee*s] just walking that tightrope perfectly. She's a joy and a pleasure and we'd love to work with her again.§
WAR WOUNDS
One element?Hawkeye?has ported over straight from the Matt Fraction-written comic books that inspired it is that Clint and Kate continue to show their injuries from previous episodes, with their faces frequently covered in cuts, bruises, and small bandages.
Bert & Bertie said this element felt important to them for the show, with Bert explaining, ※It was coming back to the human aspect and if you had these abilities, but you were human and you were mortal… Clint Barton was always set aside from other Avengers because he could die. What does that mean for him? So approaching fighting from that point of view, but also approaching it from the point of view that it's mainly women that are fighting and our stunt coordinator,?Heidi Moneymaker, brought a femininity to the fighting that we recognize and we really kind of leaned into. We feel like there is a point of difference with the action in this show and we hope that the way that we captured it brought that to it as well. So keeping it the essence, the human at the center of the fight, was a jumping off point.§
When it came to those aforementioned bruises and bandages, Bertie noted, ※It was heavily crafted. We actually had pictures that we'd sketch. We'd sketch the level of bruising, because we had to go back and forth in continuity. And then at one point we went way too over the top, because of course we wanted as much bandaging in our episodes as possible. But then you're like, &What have we left Rhys with by the end!?* You had to kind of go there and then pull it back a bit. So we found this wonderful fallibility. There's a humanity to it, but also [in episode 5], you've got three back to back scenes of characters being bandaged up and kind of looked after a little bit. You've got Eleanor and Kate, you've got Kazi and Maya, and then you've Grills looking after Clint. There's this wonderful playing out of being flawed and being human and needing to be cared for.§
WATCH OUT FOR LAURA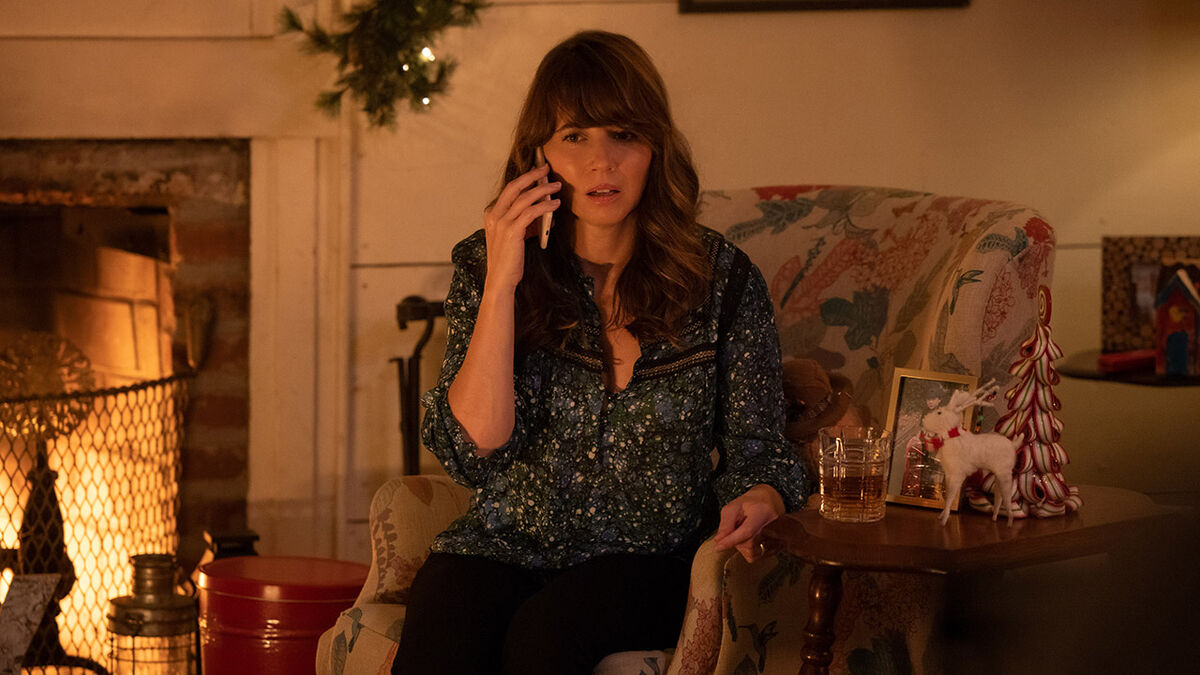 One lingering question going into the Hawkeye finale is regarding a much sought after watch from Avengers Compound and who it belonged to prior to it being taken and ending up in the hands of the Tracksuit Mafia.
Many suspect the watch will be revealed to have once belonged to Laura Barton, Clint*s wife, as the series has spent time showing just how capable she is, often assisting Clint on his missions from afar by gathering information or giving insight. When I asked Bert & Bertie about the watch and the suspicions about Laura having more of a complicated past than we ever knew, Bert proved to be a formidable Marvel secret keeper, deadpanning, ※What watch? I don't remember a watch. Maybe it'll turn up again, and maybe it'll remind us. Or maybe it won't? Who knows!§
Regardless of if the watch turns out to be Laura*s, we*ve certainly gotten a better perspective on her and her marriage to Clint in the series, with Bert remarking, ※If you've got Linda Cardellini, how can she not be involved in some way? Clint calls her for advice because clearly she knows a lot, rather than [him] just looking for permission to do something. She's an extraordinary mother and wife, but she also is a lot more than that. And, you know, it's something she brought up and Marvel listened and really dug down into her character. That's the kind of company that they are.§
As for what we might learn beyond that, she added, ※Who knows what's gonna happen?§
The?Hawkeye?finale debuts Wednesday, December 22 on Disney+.