It¡¯s not like?Spider-Man?is ever?unpopular — well, in real life that is, since in fiction, he often has times the public is against him — but right now, it feels like things are more Spider-centric than ever. This month sees the release of?Spider-Man: No Way Home?and the hype levels are very much off the charts. On top of that, the recently-released trailer for?Spider-Man: Across the Universe (Part One)?has fans psyched for the sequel to the much-adored 2018 animated film.
If you¡¯re looking for something special as a gift for a loved one or for yourself in the Spider-Man realm, it¡¯s hard to beat Hot Toys sixth scale figures. There are currently several available at?Sideshow Collectibles, based on versions of Spider-Man and his allies and rogues gallery seen in comics, games, and film. Hot Toys are pricey to be sure, but if you¡¯re looking for something notably high quality and eye-catching, these are worth considering.
Below is a look at three Spider-Man Hot Toys figures currently available, covering three different, very recognizable characters.
Spider-Man (Upgraded Suit)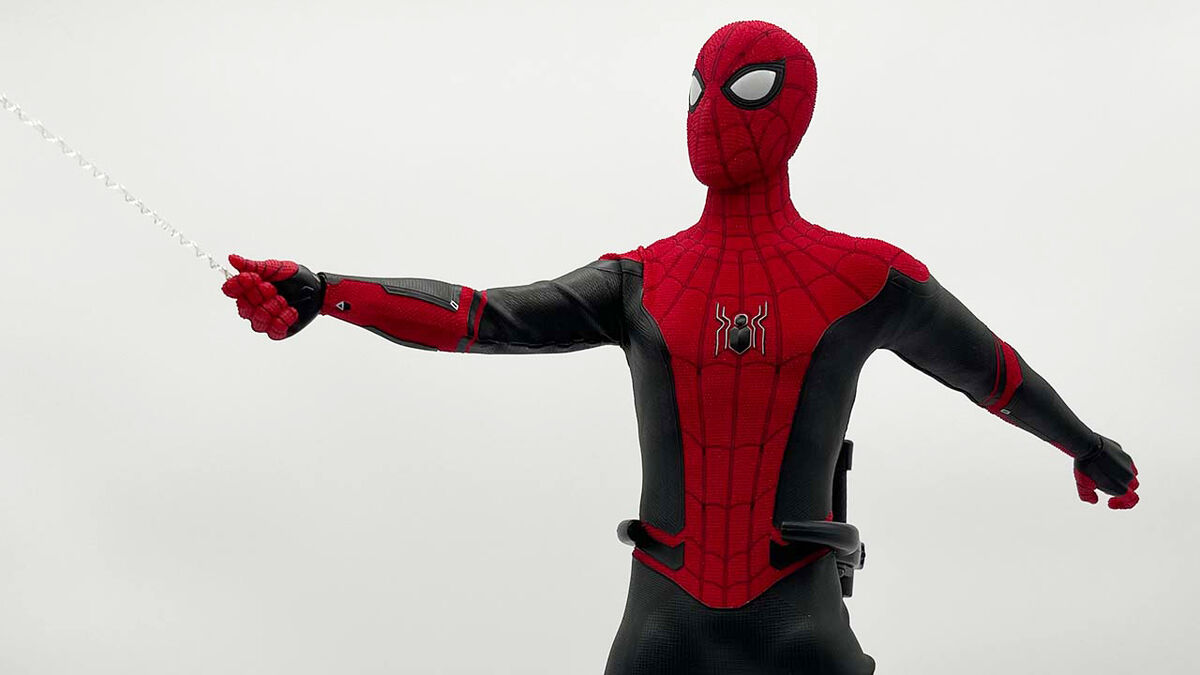 While Spider-Man¡¯s original suit is incredibly iconic, in the comics, Peter Parker began to experiment with alternate versions as the years went on, including a?rubber version?to fight Electro, an?armored version, and of course, a?black alien suit?that would turn out to be a symbiote with nefarious purposes. In the ensuing years, Peter has donned all sorts of different suits and that has become embraced by the cinematic version of the hero as well.
Having previously been gifted some rather incredible suits by?Tony Stark, the MCU version of?Peter Parker?was then able to create a brand new suit himself, using Stark tech provided by?Happy Hogan, in?Spider-Man: Far From Home. This Upgraded Suit has its own Hot Toys figure and while it¡¯s identified as coming from Far From Home, it obviously can also be said to be from the new Spider-Man: No Way Home as well, considering Peter is wearing it when that story begins.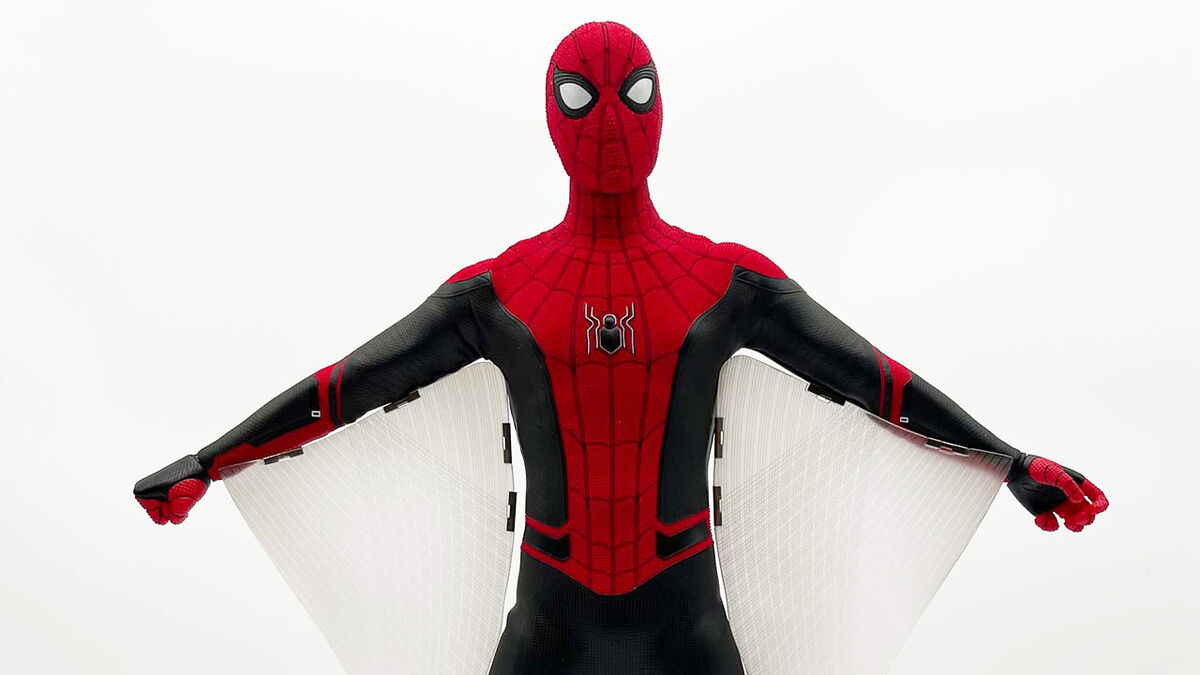 The?Hot Toys figure for the Upgraded Suit?includes the web wings that allow Peter to glide through the air – a visual callback to the underarm webbing Spider-Man had in his earliest comic book appearances. The web wings attach to the figure via small magnets and while I appreciated it was attempted, I found them to be the most cumbersome element of the figure – they¡¯re difficult to attach so that they look right and the figure needs to be handled very carefully to maintain a proper pose with them.
Also included is an alternate head sculpt of an unmasked Peter Parker and the many accessories include a?certain pair of glasses?left to Peter by Tony Stark that caused all sorts of trouble in Far From Home. As has become the norm for Spider-Man Hot Toys figures, there are multiple sets of hands and different web accessories allowing you to put him in a variety of web spinning and/or web shooting poses and a very fun touch is the cell phone he comes with, which has a text message exchange between Peter and?MJ?taken directly from the end of Far From Home (and looks to have a cracked screen, just like in the films).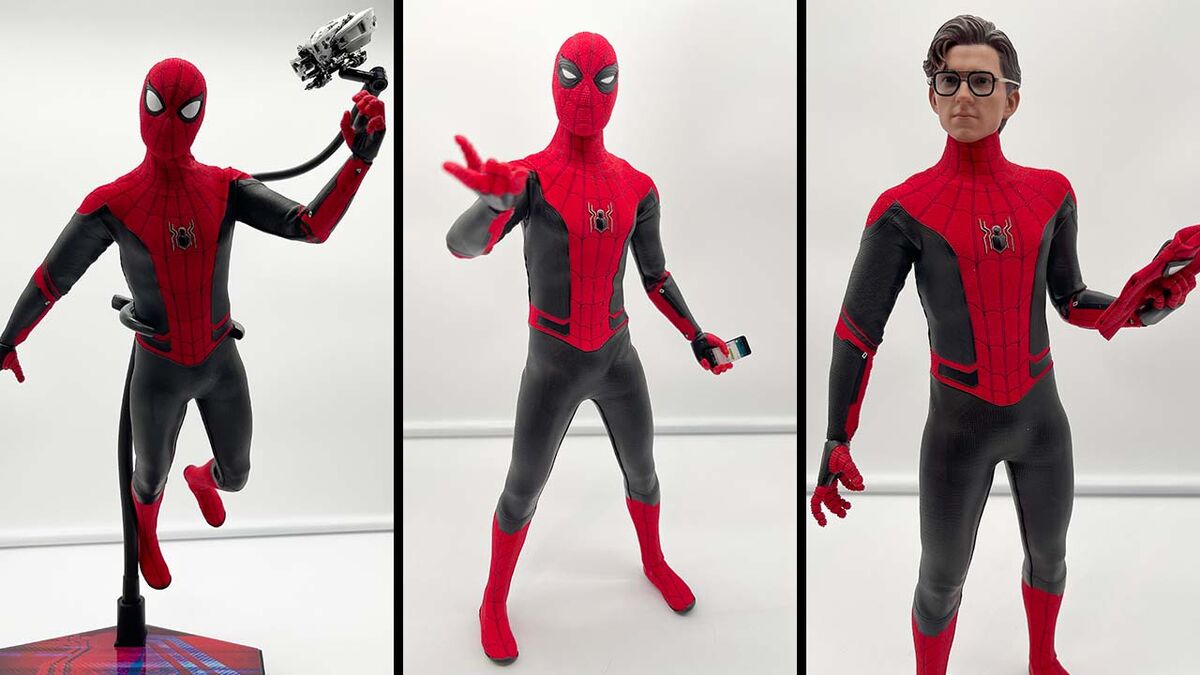 The figure¡¯s stand has an additional piece that lets you add one of Mysterio¡¯s drones to the display. More on that guy below.
The Spider-Man (Upgraded Suit) Sixth Scale Figure by Hot Toys is available at?Sideshow?for $251.
Mysterio
With Tony Stark dead, Peter Parker was looking for a new mentor figure in Spider-Man: No Way Home, a situation Quentin Beck, AKA Mysterio, was more than happy to exploit. The former?Stark Industries?employee used his holographic inventions to pose as a powerful sorcerer from another Earth in the multiverse. Ultimately, his dying act of framing Spider-Man for his crimes and revealing his secret identity as Peter Parker has set into motion all of Spider-Man: No Way Home.
The?Mysterio Hot Toys figure?is a suitably imposing and visually striking one, conveying all the grandeur and power that Quentin Beck intended for his alter ego. Where the figure stands that accompany the other figures listed here allow you to do some fun web swinging poses, Mysterio¡¯s allows him to feel like he¡¯s making exactly the sort of dominating impression Beck would want, complete with smoke effect pieces and one hell of a great cape.
There¡¯s also an unmasked (or is that unbowled?) second head depicting Jake Gyllenhaal as Quentin Beck, multiple interchangeable hands, and a couple of illusion effect accessories to depict Mysterio faking his spells.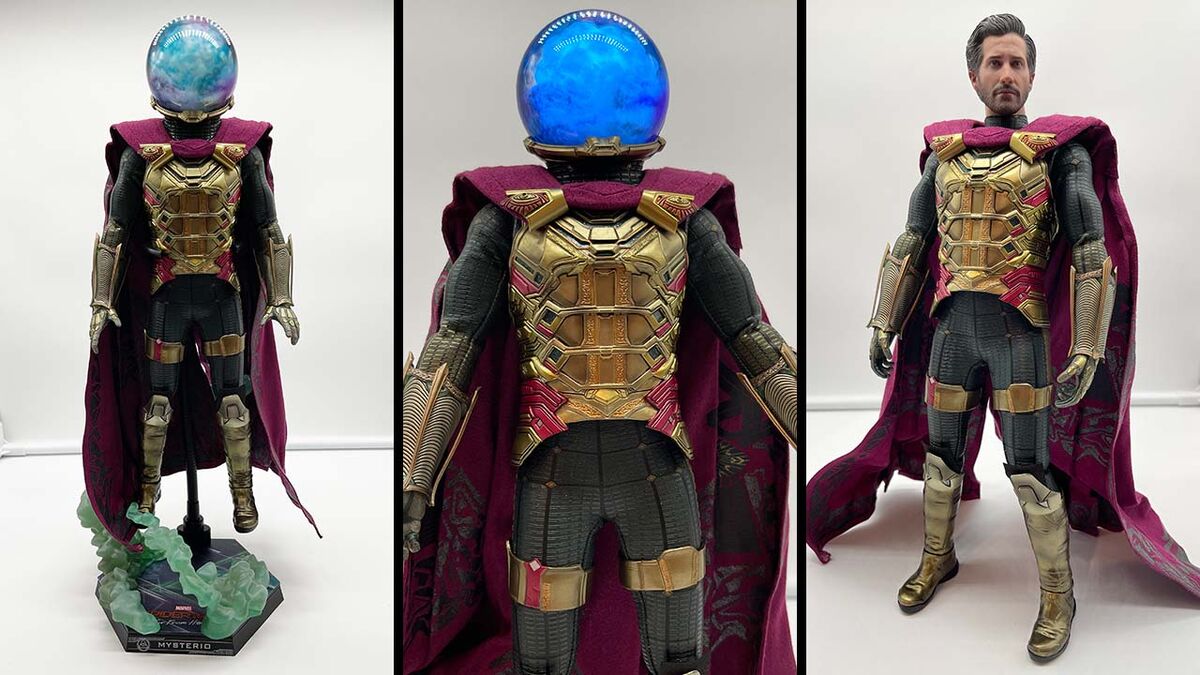 Last but not least, Mysterio¡¯s memorable fishbowl-shaped helmet lights up.
Mysterio is a really cool figure and looks great overall. The one small ding I'd give it is regarding the green snap on "magic" projection pieces for his hands, which look a bit more mundane and, well, toylike, than most Hot Toys accessories.
The Mysterio Sixth Scale Figure by Hot Toys is available at?Sideshow?for $259.
Spider-Gwen
Jumping to another part of the multiverse altogether is the first Hot Toys figure based on the Academy Award-winning?Spider-Man: Into the Spider-Verse?– none other than?Spider-Gwen.
The superpowered (and very much alive) variant of the?late Gwen Stacy?was introduced in 2014¡¯s Edge of Spider-Verse #2 and quickly became a fan favorite¡­ and I would argue, she has one of the best superhero costumes ever.
Most Hot Toys sixth scale figures are based on live-action films (and thus recognizable actors), and a lot of their appeal comes from how much they resemble these actors, so I will admit to being a bit wary of a Hot Toys figure based on animation – would it feel as special? Well, Spider-Gwen ended up being one of my very favorite Hot Toys figures. It¡¯s just a fantastic representation of the character in general and of the beloved version from?Into the Spider-Verse?(voiced by Hailee Steinfeld).
Also included is a to-scale figurine of one other?Into the Spider-Verse?character,?Spider-Ham. This is certainly a fun addition and he¡¯s in a pose any fan of the film will recognize, when he first introduced himself (voiced by John Mulaney; no less), but my one complaint about the overall Spider-Gwen release is it¡¯s hard to not wish Spider-Ham was a poseable figure. It's certainly possible such a figure is released down the line but for now, given all the cool action poses Gwen herself can be put in, Peter Porker seems lacking by comparison.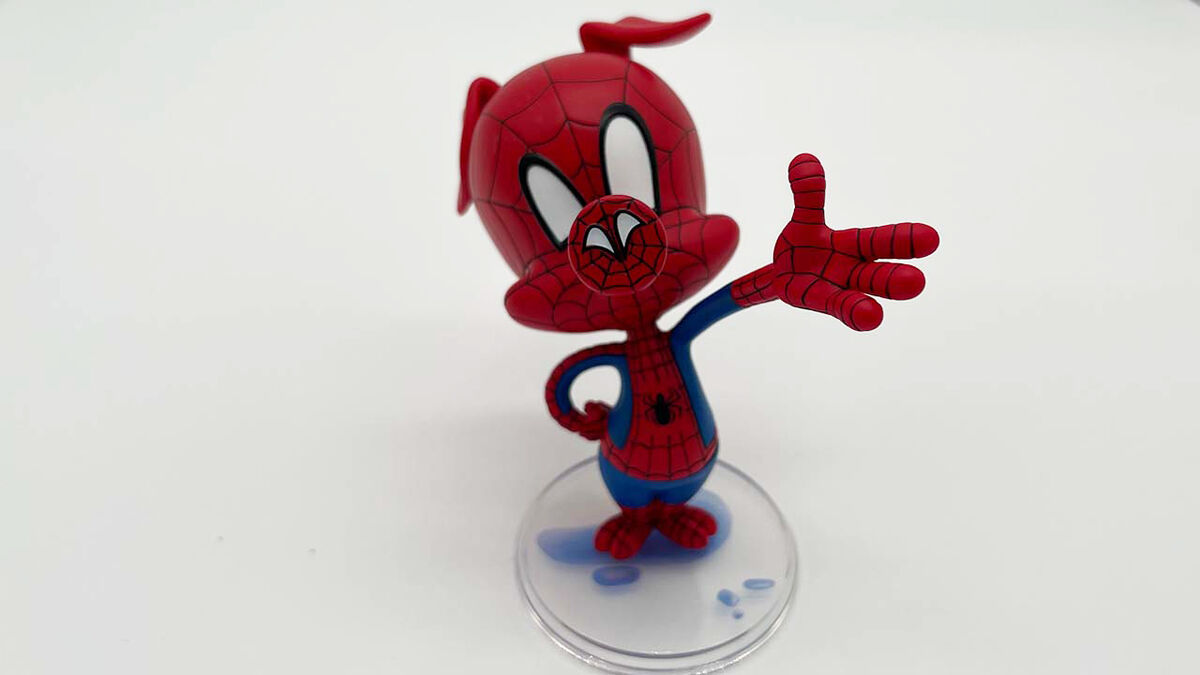 Along with Spider-Ham and the expected interchangeable hands and webs for Gwen are a lot of clever accessories, including Gwen¡¯s cellphone (with a photo of her and?Miles Morales?on her screen), a compact mirror, and a physics book (written by?Olivia Octavius!).
Gwen has an unmasked head and — like the Spider-Man Upgraded Suit figure — both a cloth mask she can hold and alternate versions of the eyes in her mask that can be swapped out to convey different emotions. All in all, an awesome figure for an awesome character.
The Spider-Gwen Sixth Scale Figure by Hot Toys is available at?Sideshow?for $255.
The Spider-Man (Upgraded Suit) and Mysterio figures were provided by Sideshow Collectibles.?
---
Would Spider-Man be held legally responsible for damage that has occurred during his battles? We asked real life lawyers! Click the link below.