It's been a few months since Spider-Man: No Way Home and the Hawkeye finale, but for the many fans waiting for the next chapter of the MCU, Moon Knight is here. The six-episode Disney+ series stars Oscar Isaac as the title character – or really, title characters, since the man inside the Moon Knight costume has more than one personality guiding him, on top of serving as the human avatar for the Egyptian god Khonshu.
Read on for what Executive Producer Grant Curtis, Executive Producer / Episodes 1, 3, 5 and 6 director Mohamed Diab, Episodes 2 and 4 directors?Justin Benson & Aaron Moorhead, and cast member?May Calamawy?("Layla El-Faouly") had to say about the notably self-contained approach of Moon Knight, doing right by the title character¡¯s integral mental health aspects, and what it was like seeing Oscar Isaac give such distinct performances on set.
THOSE SELF-CONTAINED?VIBES
Moon Knight is the fifth live-action MCU series on Disney+, following WandaVision, The Falcon and the Winter Soldier, Loki, and Hawkeye, but it¡¯s the first to focus completely on a brand new character at its center without any pre-established lead or co-lead anchoring it. On top of that, the show feels truly self-contained in a way no MCU project has for many years, not using any supporting characters we¡¯ve seen before or tendrils of previous story threads.
Grant Curtis stressed that still, if you look closely, ¡°There are connections within the Marvel Cinematic Universe within Moon Knight and he's very much part of the MCU,¡± but said the story¡¯s independence was a natural element as they progressed, explaining, ¡°Once we started looking at Moon Knight and what the series could look like, we went back to his introduction in 1975, in issues #32 and #33 of Werewolf by Night, and then his own comic.¡±
Curtis said they examined all the various themes Moon Knight has tackled, including, "globe-trotting action adventure that's Egyptology-centric, or an intense complex character story, or whether that is a darker, edgier superhero,¡± adding, ¡°You never know what's going to happen in Moon Knight page by page, and we really just took that as our guide.¡±
And then are Moon Knight¡¯s many different personalities, with Curtis noting, ¡°We realized, to do Moon Knight¡¯s story properly and to focus on Marc Spector and Steven Grant and Moon Knight and Mr. Knight and?Khonshu, the connectivity wasn't necessary. His story was unique and nutty enough that we needed every minute that we could to tell his story, rather than parts of the other Marvel Cinematic Universe."
On top of that, Justin Benson noted, ¡°While he does have some interactions elsewhere in the Marvel Universe, it¡¯s more minimal than other characters.¡± He likened the show to presenting a sort of Greatest Hits from the comics and added, ¡°People may have never even had a discussion to make it self-contained. It just ended up that way because of the core of who Moon Knight is.¡±
Of course just because this specific series is telling a self-contained story doesn¡¯t mean the characters we meet in it can¡¯t eventually cross paths with others we already know, given how the MCU works. Asked about the possibility of working with familiar faces from the MCU down the line, May Calamawy said, ¡°That would be really cool! I have a lot of reverence for everything in the MCU and all the characters that have been made.¡± She added she was impressed by, ¡°The time people have been put into [those characters] and the work Kevin Feige has put into all of it, so it would be an honor.¡±
For now though, Curtis remarked, ¡°You can be a fan of the MCU and watch this show or you can have seen nothing in the Marvel Cinematic Universe and really enjoy the show, which I really like.¡±
D.I.D.
A core aspect of Moon Knight is the character¡¯s Dissociative Identity Disorder, or D.I.D., which leads to him having the distinct personalities that have been key in the comics. This was something the show's creators embraced in a big way, while also wanting to be respectful in how they depicted this element.
Said Curtis, ¡°The mental health aspect of Moon Knight is a thread and a story beat and a tone that goes back to almost the first issues. It was originally more multiple identities than different personalities [at first], and then it morphed into Dissociative Identity Disorder. But the one thing we talked about from day one is obviously we have to be respectful to mental health. We have to be reverential to mental health. So we brought in consultants to work with and they would comment on our scripts and give us notes. Clearly we're dealing with a superhero and we're dealing with the supernatural and this is obviously a fictional account of Dissociative Identity Disorder, but we took it very seriously from day one. I think when the fans see episode one and then when they see the final episode, I think they will understand the care that went into making this show and respect to mental health.¡±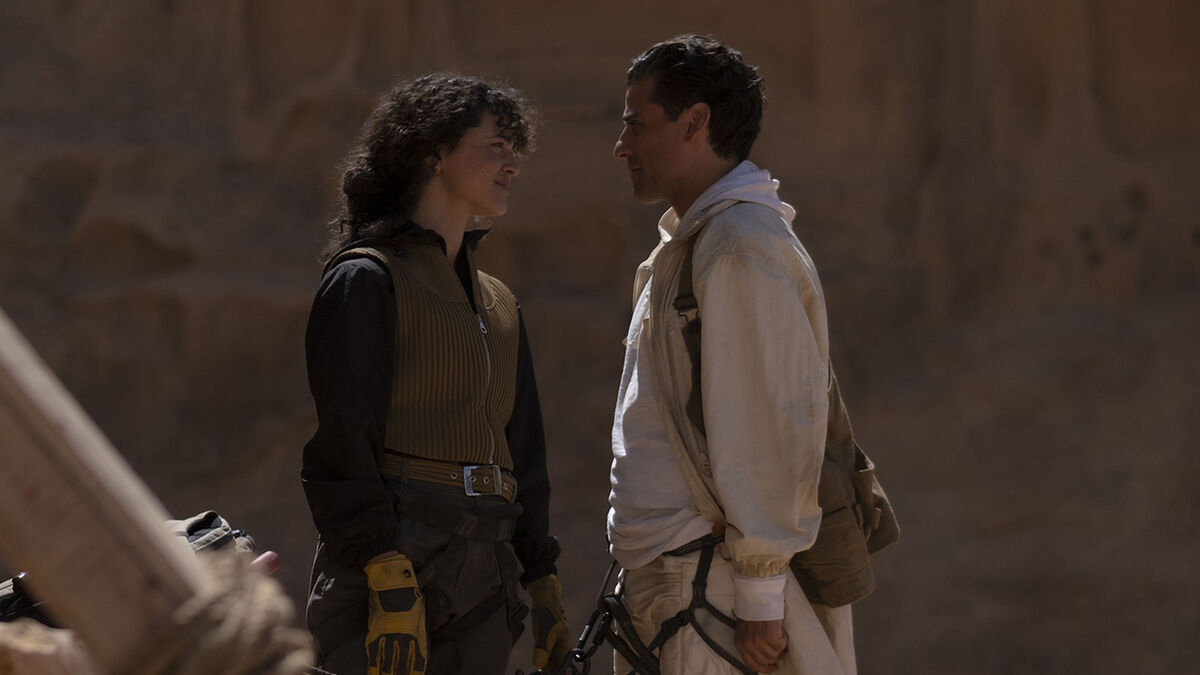 Said Aaron Moorhead, ¡°It was incredibly important to us that the mental health aspects of the show weren't just a narrative device and that it was something that is core to his character and that we're actually exploring and unpacking in a very respectful way. I think it was [Moon Knight?Head Writer] Jeremy Slater whose original pitch found the way to use D.I.D. as a central part of his character that also is a visual narrative device, because it's very difficult to present it. And I would say almost every conversation since then, in some way, especially with Oscar involved, was how this then reflects back on his psyche.¡±
Calamawy knew little about D.I.D. prior to making the series and said that she felt like Moon Knight would give its viewers ¡°the opportunity to learn more and want to learn more about that to learn how to support people in that situation. I think that the show does a good job of sort of sensitively approaching it. And it's easier to attack these more difficult topics, I believe, when you're using a different sort of genre.¡±
The show begins in London, where we meet Isaac playing museum employee Steven Grant and then see how he begins to learn about his other identities, starting with mercenary Marc Spector. Said Mohamed Diab, of using Steven as this entry point, ¡°Jeremy Slater was so smart at seeing everything at the beginning through Steven¡¯s point of view. I think everyone can identify with Steven, a person who discovers that he has another identity – and then that identity is actually a superhero. So I think we all agreed that this is the best take on the whole show. It's a brilliant take from Jeremy. I enjoy the idea of seeing an episode through Steven¡¯s eyes and then going into [other] episodes that you see it through Marc¡¯s point of view. You¡¯re seeing it all from a body's point of view, but the body keeps changing who¡¯s in control.¡±
OSCAR¡¯S PERFORMANCES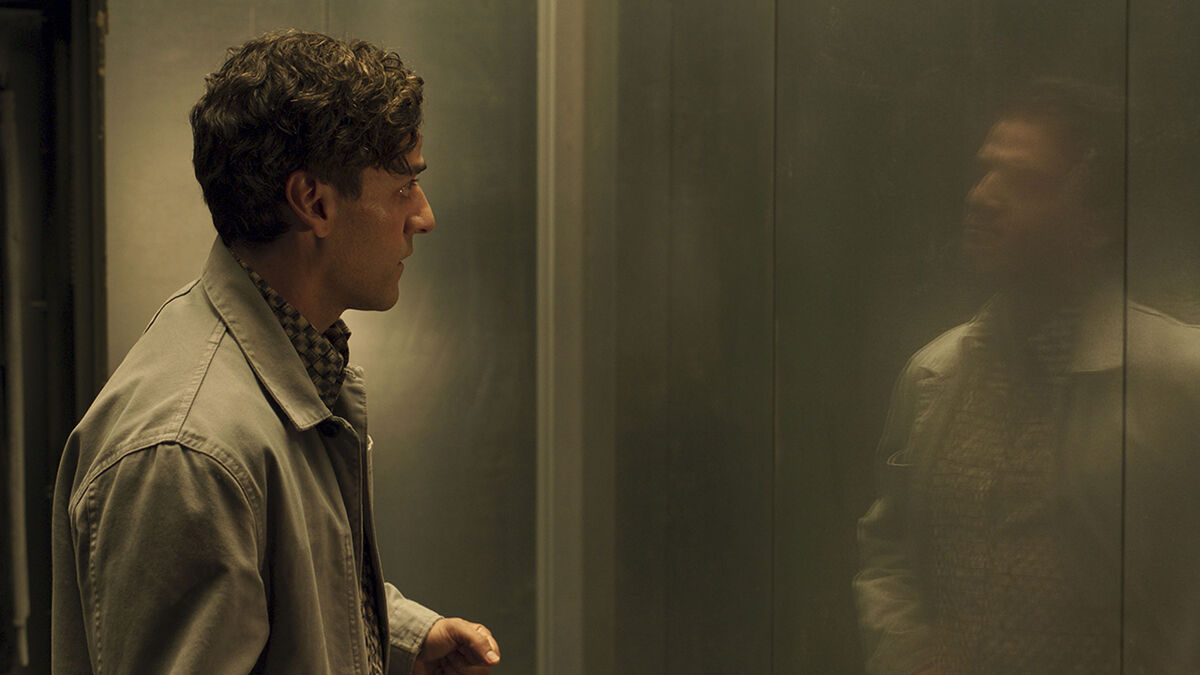 Understandably, everyone involved with Moon Knight had high praise for Oscar Isaac¡¯s impressive work and how the actor not only transformed himself into multiple characters in the show but often was playing more than one in the same scene as Steven and Marc begin to converse with each other.
Calamawy has many scenes with Isaac portraying both Marc and Steven and remarked, of seeing that dueling energy and finding how Layla was reacting to it, ¡°He did it so well that it really felt like two different people. So I didn't have to really do a lot of work! I just worked off of what I was getting and it naturally sort of manifested.¡±
Said Benson, ¡°It¡¯s one of those few times in life we've had the opportunity to see a performer transform themselves to such an extreme extent on a day to day basis, back and forth. To the extent that the first time I saw it, I thought that maybe he was wearing prosthetics on his face to change it. And then you see it happen in real time and seeing his comfort and going between these different characters so rapidly and doing it so well was amazing.¡±
Said Diab, ¡°Playing with Oscar was so much fun. Creating every character, it was like discovering every day and giving bits and pieces, until one day you hear the voice of Steven. Oscar came up with idea of ¡®Let's give him a British accent because he's in London and it just distinguishes the two of the two of them,' referring to the voice Isaac uses as Steven – which, yes, is meant to sound false.
Continued Diab, "The day that Oscar started, we had a couple of scenes when he is talking to himself in the mirror and he's inhabiting the two characters. Oh my God, that's when the magic [happens]¡­ everyone was clapping. This guy can do it in the same moment. And it was fantastic. I really enjoyed seeing that.¡±
Curtis praised the entire Moon Knight cast, including?Ethan Hawke as Arthur Harrow, saying, ¡°I don't look at any of our cast as actors. I look at them first and foremost as storytellers and the canvas on which they paint and the brush they paint with is acting. Oscar is also one of our Executive Producers, so he is behind the camera as well and there's so much on his shoulders and he pulls it all off and he pulls it off seamlessly. I was on set the first day and he transitioned from Steven Grant into Marc Spector for the first time and it was just it was lightning quick and it was seamless. And all of a sudden he was a different person. And it was just like, ¡®Oh my gosh¡­¡¯ I knew this was an actor working at the top of his game but to see that organically on set, it was pretty mesmerizing.¡±
The first episode of Moon Knight premieres Wednesday, March 30 on Disney+.
---