There*s been a whole lot of excitement around Oscar Isaac*s Marvel Cinematic Universe debut. On March 30, Moon Knight is set to premiere on Disney+, the latest series to join the MCU fold. It marks our live-action introduction to former left-for-dead mercenary, Marc Spector, who turns masked vigilante when revived by the Moon-god, Khonshu. In the series, we quickly learn that the character grapples with more than one identity, the trailers indicating that we begin our journey seeing through the eyes of his British persona, Steven Grant 每 a seemingly normal guy drawn into an unbelievable adventure.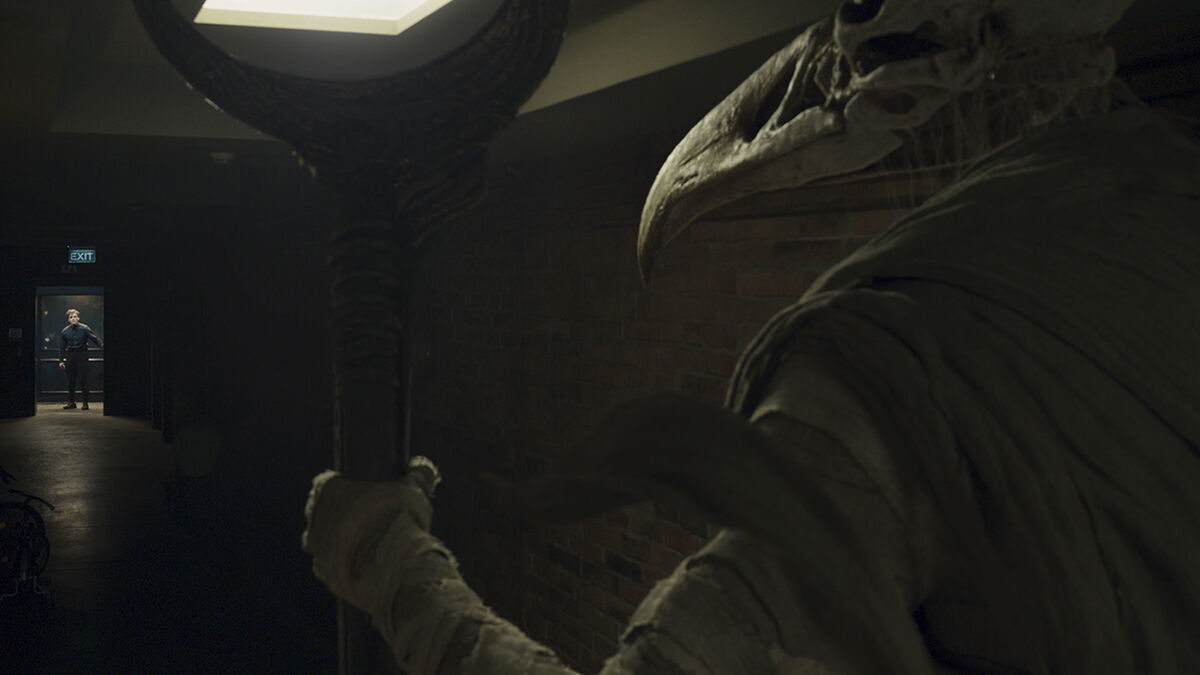 But Moon Knight isn*t the first Marvel comic-book character Isaac has played. Memorably, he inhabited the eponymous role of the villain in 2016*s X-Men: Apocalypse?(interestingly, another character with ties to Egypt), which led some critics to decry the raw deal he got in portraying a character that on-screen came across as two-dimensional. Given that Isaac told GQ in 2018 that his experience on the film was ※excruciating§ largely because of his difficulties with the costume, it*s pretty heartrending to learn — particularly in the context of Isaac's upbringing — that Apocalypse was a character he had always wanted to play.
Freaked Out by Apocalypse; Enamoured by Wolverine
※I was really into Apocalypse because I grew up in a very religious household [where] all they*d talk about was the end of the world, the actual apocalypse,§ says Isaac in a chat with Fandom ahead of the release of Moon Knight. ※So for me, that there was a comic-book character that was the villain that symbolized the apocalypse, the four horsemen and all that, it just freaked me out, so I was really attracted to him.§
But there was another X-Men character that Isaac loved 每 a role in which many would later fan-cast him.
"I like Wolverine because Wolverine is short and I*m short."
※That,§ says Isaac referring back to Apocalypse, ※and Wolverine. I think those two # were my favourite [characters growing up]. I like Wolverine because Wolverine is short and I*m short.§
It*s true that when Hugh Jackman was cast in the role of the Adamantium-clawed mutant, there was an outcry from fans who felt that the strapping Aussie, standing at well over six feet, was too tall. Now that the X-Men rights belong to Disney, which also owns the MCU, we can expect a re-imagined version of Wolverine to make an appearance at some point in the future.
But since Isaac is now Moon Knight, it*s unlikely to be the Star Wars actor. Not out of the question entirely, what with all the multiverse shenanigans and, frankly, the fact that Isaac is,?above all, an actor and therefore able to take on multiple roles 每 but unlikely nonetheless.
He's not complaining, though, because Moon Knight is an incredible part to land, and a huge challenge for any actor. Not least because of the character*s tussle with dissociative identity disorder 每 a condition famously depicted in recent years in M Night Shyamalan*s Split?via the character of Kevin Wendell Crumb played by Isaac*s fellow X-Men alumnus, James McAvoy. D.I.D. was also explored in Marvel property Legion, once part of the Fox stable but now finding a home nestled alongside Netflix's Defenders' series on Disney+. The acclaimed series has been a rich source of inspiration for several of the Disney+ Marvel shows and its influence can certainly be felt in Moon Knight.
Bringing D.I.D. Front and Centre and Shaping Moon Knight's Villain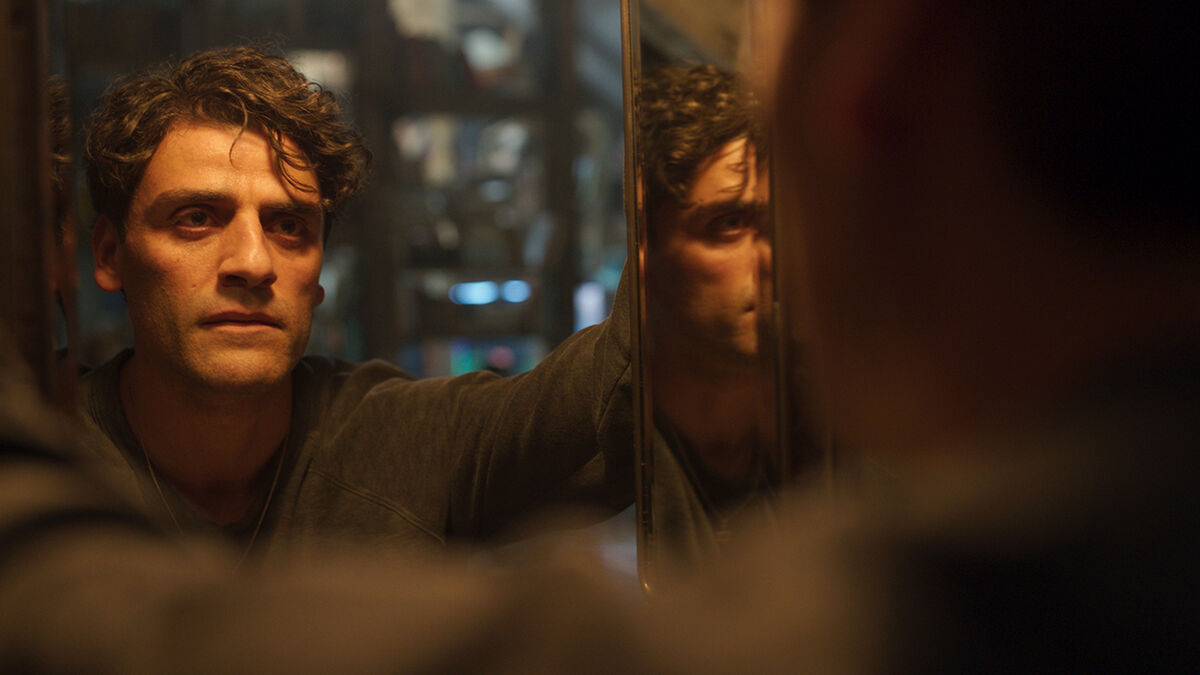 ※We had a lot of discussions about [Moon Knight*s psychology] because I think it*s important that his disorder wasn*t just his backstory or a plot point but actually was the entire focus of the whole thing,§ says Isaac. ※That the language of the show, the language of the storytelling, was all connected to what is happening to him internally; the internal struggle. And I found that the more research I did about dissociative identity disorder, the more I saw that the actual language used is very dreamlike and symbolic # there*s talk about organizing principles; sometimes they*re a castle or a labyrinth, witches, dark clouds, forces, so already the language used to describe the feeling of that internal struggle is quite mythological. I found that if we could key into that and connect everything that*s happening in some symbolic way to that internal struggle we would succeed.§
"I think it*s important that his disorder wasn*t just his backstory or a plot point but actually was the entire focus of the whole thing."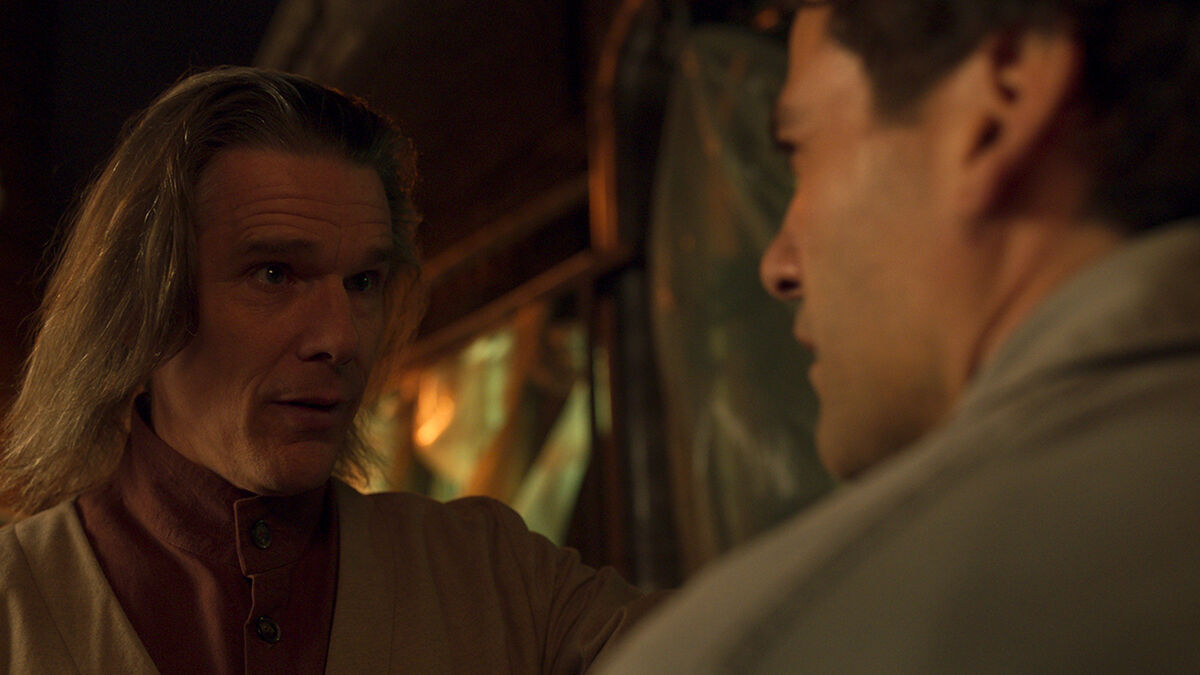 As with all superhero stories, there*s also a villain 每 portrayed in Moon Knight by another MCU newcomer with equal star power, Ethan Hawke. The four-time Oscar nominee plays Arthur Harrow, a zealot with a grudge and extremist ideas stemming from his association with the Egyptian god Ammit. Hawke tells Fandom that Isaac*s research helped him in the way he approached Harrow.
※As soon as I heard Oscar talking like that I started thinking about dreams and what a doctor would think about that. My brain immediately went to Carl Jung and his way that he would study dreams and mythology and how those kind of symbols connect — and how that connects to the superhero universe.§
Isaac interjects: ※The shadow self#§
※The shadow self, what is that?§ agrees Hawke. ※That was kind of a key into the villain role for me — how to be the opposite of what he was going through and sort of take Carl Jung and turn him bad.§
Rejecting the MCU and How Jack Nicholson Nearly Robbed Us of Ethan Hawke as Arthur Harrow
While Isaac was daydreaming of ticking playing Apocalypse and Wolverine off his bucket list, Hawke was also into superheroes as a child 每 but it wasn*t really a comic-book character that he wanted to be.
※I used to get those toy superheroes,§ says Hawke, ※and I would put cowboy hats on them and pistols and# I wanted to be a cowboy! That was my superhero. I can*t lie.§
Both admit to having been approached before to join the MCU.
※I had actually," says Isaac. "We had had some conversations before and just it was never the right thing.§
"If you teach people to see your madness, it*s hard for them to unsee it."
While Hawke says, ※The [MCU] make a lot of movies that people really want to see so if you*re an actor in 2022, it*s gonna come up. I did some dialogues, I remember. I*ve had some friends that directed them, I made some hard plays, some that I didn*t get and then I got offered some that I didn*t want to do and then this one felt right.§
But despite that, Hawke has reservations about playing a bad guy.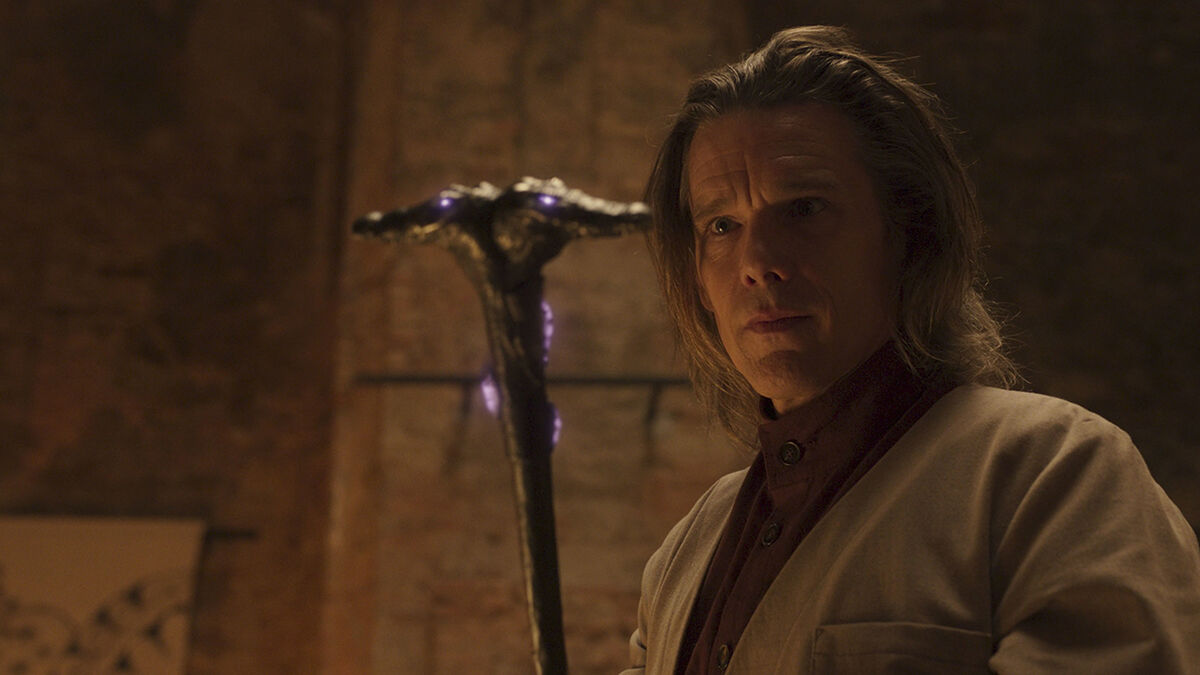 ※One of the key ways to play a villain is not to consider them a villain, right?§ he says. ※I always think of myself as my character*s lawyer and to defend their position, that*s part of my job. But I*ve been really wary of playing villains because often I find# even Henry Fonda spent his whole career playing good guys and as soon as he plays one bad guy 每 Once Upon a Time in the West — I can*t look at him the same. I had this theory growing up — I was a big Nicholson fan — and I always wondered if his career ever fully was the same after The Shining. You know, he does this decade and change of some of the best work, and he does The Shining and then he*s like &Jaaaack*. If you teach people to see your madness, it*s hard for them to unsee it. So you have to do it in something worthy is my opinion.§
Hence Moon Knight, right?
Moon Knight will launch exclusively on Disney+ on 30?March. Meanwhile, you can watch our chat with Oscar Isaac and Ethan Hawke in the video at the top of this article.
Love antiheroes like Moon Knight? Check out our interview with Peacemaker star John Cena who shares his thoughts on the finale of the hit DC series in the article below.