Not all heroes wear capes. Some sport oddly shaped metal helmets and have unconventional ideas about the relationship between war and peace.
2021's?The Suicide Squad, like its The-free 2016 cinematic predecessor Suicide Squad, introduced viewers to a variety of lesser known, seemingly disposable characters. Given the whole conceit of the team — criminals pulling black ops jobs to knock time off their sentences, who would be killed if they tried to flee — the source material was often populated by a mix of more high profile individuals who the audience generally could feel safe would make it to the end of a mission and those who would generally be considered cannon fodder. Honestly, Peacemaker fit into the latter category for most of his existence.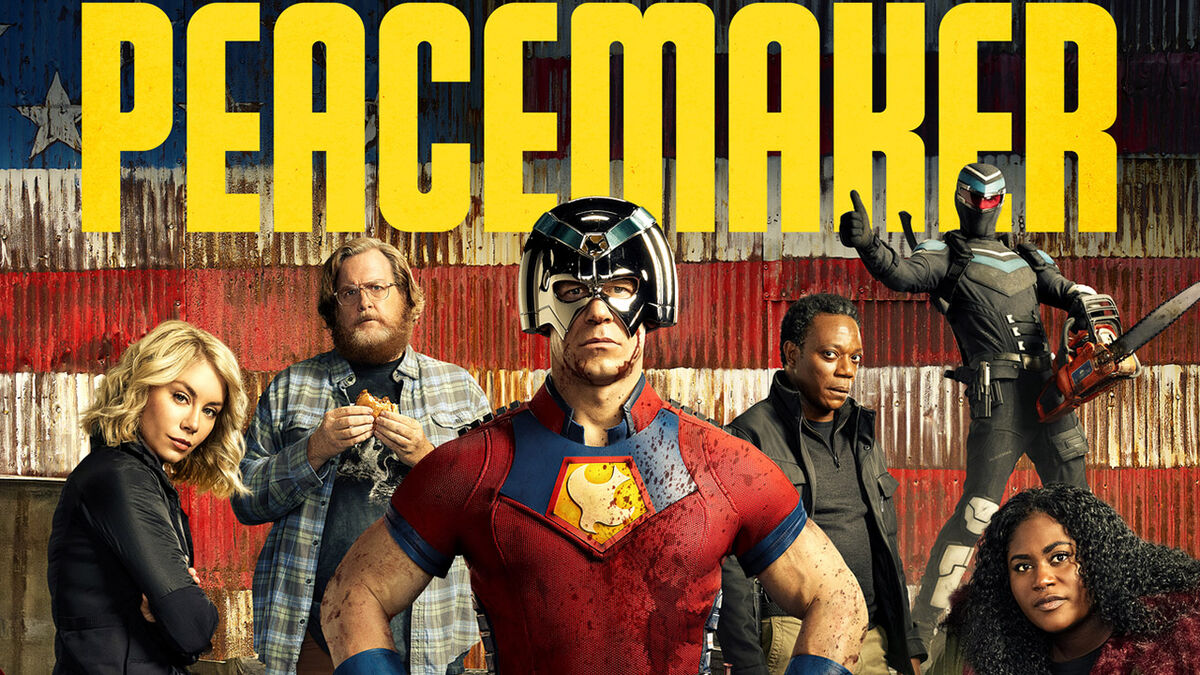 Always one to play with, subvert and totally flip conventions around, writer-direct James Gunn took a character with a fairly low profile, made him a mix of hilarious and dangerous and also cast superstar John Cena to bring him to life on the big screen.
With the Peacemaker HBO Max series set to debut on January 13, it¡¯s time to dig into the legend of the character — also known as Christopher Smith — who actually began his comic book life not at DC Comics, but at one-time competitor Charlton!
Making Peacemaker
A real walking dichotomy, the original comic book version of Christopher Smith was an Air Force pilot with a talent for designing his own weapons who also dedicated his life to bringing peace to the world. He worked out of the Peace Palace, his own Swiss chalet, and never intended to use his armaments, but soon saw violence as the only option to attain world peace. He donned the armor and helmet of his own making, called himself Peacemaker and thus was born the man who loved peace so much he was willing to fight for it.
However, this particular quest for peace would not be long-lived. Smith debuted in a Fightin¡¯ 5 #40 backup in 1966 thanks to Joe Gill and Pat Boyette and again in the next issue. If you¡¯re a hardcore DC fan unfamiliar with that particular title, that¡¯s because it was published by a totally different company called Charlton Comics. That particular series was essentially cancelled — #42 through #49 are reprints instead of new material? — and replaced by Peacemaker in 1967. Far from a hit, that book was shuttered after just five issues.
And¡­that was pretty much it for nearly two decades. So, how did a character who debuted at another company and racked up fewer than ten appearances become the star of an HBO Max series? Let¡¯s get into it!
DC Bound
Charlton Comics carried on until the 1980s when the market could no longer sustain the business, leading to the company selling many of its superhero characters to DC. This list included Blue Beetle, The Question, Judomaster, Captain Atom, Nightshade, Sarge Steel and, of course, Peacemaker, even though he hadn¡¯t seen action in almost two decades.
A short time later, a young British writer was looking to bring a dark vision of superheroes with more of a real world bent to comics. He pitched the idea of using the newly acquired Charlton characters as the stars, but DC had other plans for those folks in the mainstream DC Comics universe. Instead of totally scrapping the idea, though, he developed analogs to the Charlton characters and carried right on.
That writer was Alan Moore and the book was Watchmen. That groundbreaking series changed the landscape of comics and has a notable connection to Peacemaker in that the entire story is based around the murder of the stand-in Moore and artist Dave Gibbons came up with for the character, The Comedian, with flashbacks later explaining more about this charismatic and troubled man – all of which makes it interesting to ponder what things would have been like if Moore had been allowed to use Peacemaker and the other Charlton characters, as first intended. Imagine if Watchmen's iconic image was a blood-splattered button with a dove on it, not a smiley face?
The Comedian, an emotionally shattered soldier who killed without compunction, would not have seemed familiar to any old school Peacemaker fans of the time, but clearly had an effect on the character moving forward. Comedian eventually made it to the big screen over a decade before the character that inspired him in Zack Snyder¡¯s 2009 Watchmen feature, where he was played by Jeffrey Dean Morgan.
Altered Reality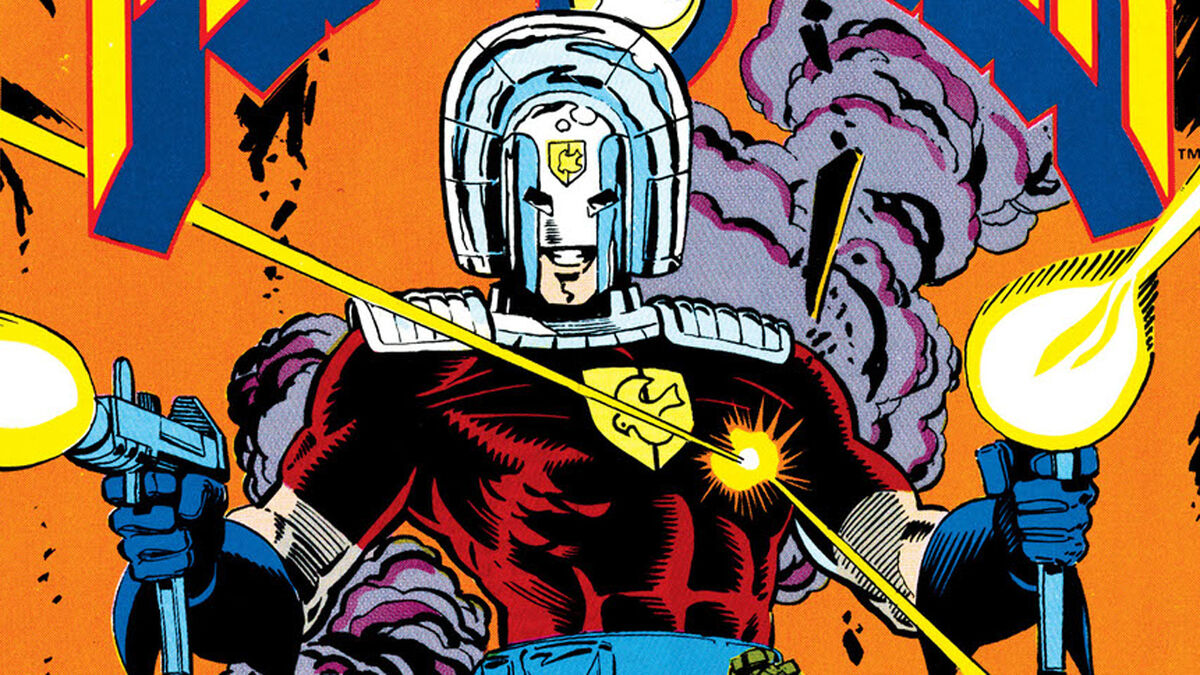 In 1986, DC Comics decided to launch a campaign to clean up what some considered a complicated series of alternate realities. The 12-part Crisis On Infinite Earths by Marv Wolfman and George Perez, worked to clear the board, though before that it revealed that the Charlton crew lived on what had been dubbed Earth-4.
In that same series, Peacemaker¡¯s world and all the others were destroyed in order to start fresh with a New Earth that had plenty of space for a variety of old and new players alike, including the Charlton gang who were integrated into the new reality to varying degrees. Blue Beetle and Captain Atom earned solo series¡¯ and each joined the Justice League, The Question starred in his own underrated ongoing and Nightshade found herself mixed up with the Suicide Squad.
Peacemaker was a bit of a different story though. At this point in the 80s, DC carved out an entire line of comics — inspired in part by Watchmen?— that took a more real world look at super-powered beings often with complicated government connections, including Suicide Squad, Vigilante, Green Arrow, Manhunter, Checkmate and the aforementioned Question book. Across the board, creators were trying to look at these characters from different angles, oftentimes pulling them apart to see what really drove them and putting them back together with darker origins and occasionally motivations.
It was into that world that the new Christopher Smith was born.
Dark Days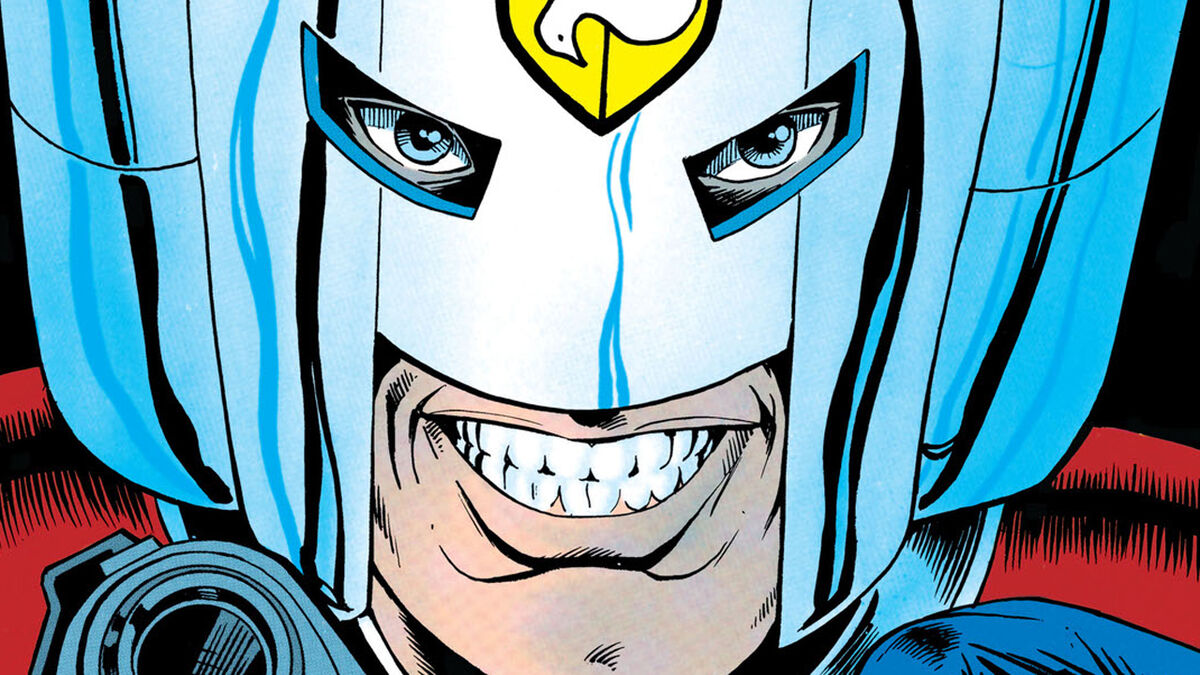 This new Peacemaker had a more complex origin to say the least. On New Earth, his dad was a former Nazi concentration camp commander who killed himself to avoid trial¡­in front of Christopher¡­on his fifth birthday! At 18, he joined the Army and was sent to Vietnam as a sergeant where he oversaw the slaughter of an entire village of noncombatants because of bad intel. While doing time, he signed up for the government-run Project Peacemaker. That whole endeavor fell apart, but inspired him to use his staggering inheritance to create the anti-terrorist Pax Institute and secretly develop his own Peacemaker identity after getting out of jail. This version of the character loved peace so much he would KILL for it.
Having never dealt with his trauma, Smith was not only haunted by the vision of his father in Nazi garb, but also believed that the souls of the people he killed were trapped in his helmet. You can read all about it in the Peacemaker four issue limited series by Paul Kupperberg, Tod Smith and Pablo Marcus from 1988.
Though he did not receive his own comic again, Smith did appear in Vigilante, joined up with Checkmate for a bit and got mixed up in the Janus Directive crossover which briefly brought him into contact with the Suicide Squad for the first time. A bit later, when the villain Eclipso took over a country, Amanda Waller put together an offshoot of the Squad called the?Shadow Fighters, which Peacemaker joined. Christopher appeared to perish along with his teammates on that mission.
Give Peace(makers) A Chance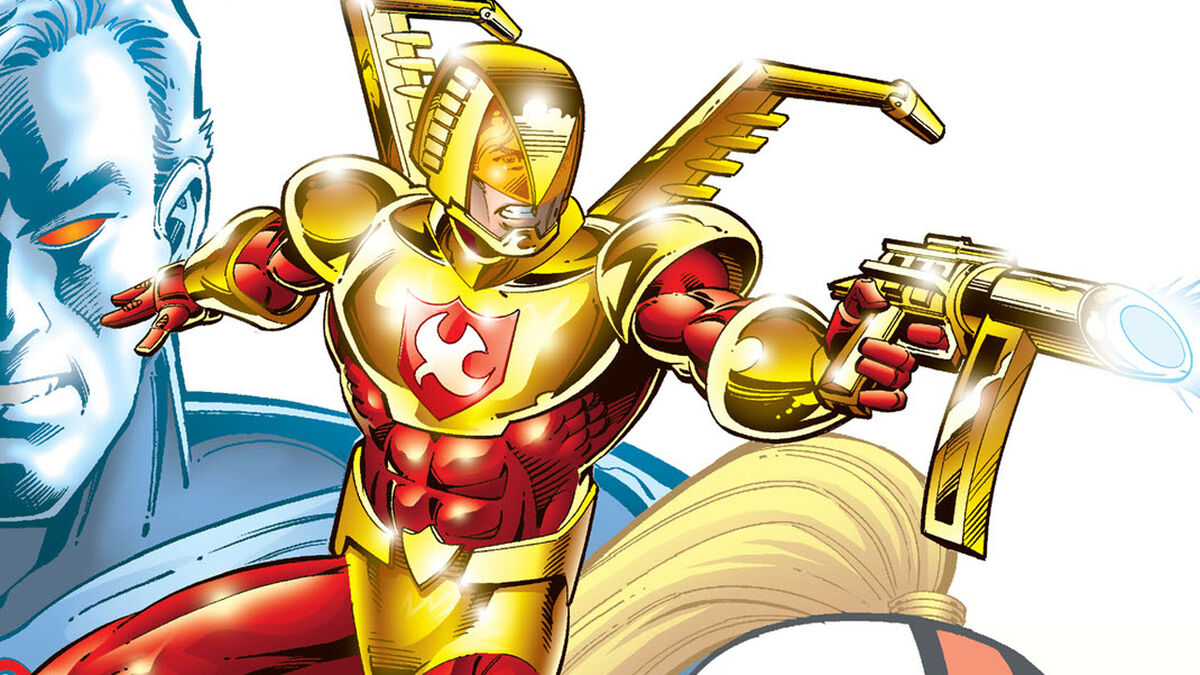 While Christopher Smith was rendered unavailable-due-to-explosion, a few other Peacemakers did pop up in the 1990s. During the Judgement Day crossover between the Justice League books, a new Peacemaker debuted as the leader of the United Nations-sanctioned League Busters. They did not last long against a very angry Captain Atom and his heavily armored version would not appear again outside of an incredibly detailed art spread in the pages of JLA Secret Files and Origins #1.
A few years later, readers were introduced to a totally new Peacemaker Project. This one was an international organization that trained armored Peacemakers, basically mercenaries hired-out to various nations. After an attack by a powerful being called Avatar, lower level agent Mitchell Black got a promotion and joined up with a group called the L.A.W. — that¡¯s ¡°Living Assault Weapons¡± — to take the villain down. Created by Bob Layton and Dick Giorgano — who had a history with these characters going back to Charlton — the L.A.W. brought together the current versions of the Charlton heroes. However, the team — and this Peacemaker — did not have legs beyond the initial six issue series.
In 2006, with the DCU facing another batch of reality-altering threats, Infinite Crisis not only introduced a new Blue Beetle named Jaime Reyes, but also killed Mitchell Black. We mention Hernandez because he found himself linked to a mysteriously resurrected Christopher Smith! Still going by Peacemaker, he was now a biker with tattoos and all sorts of alien information instead of delusions. The pair worked well enough together, though the partnership ended with another reality change!
Peacemaker Reborn¡­ Again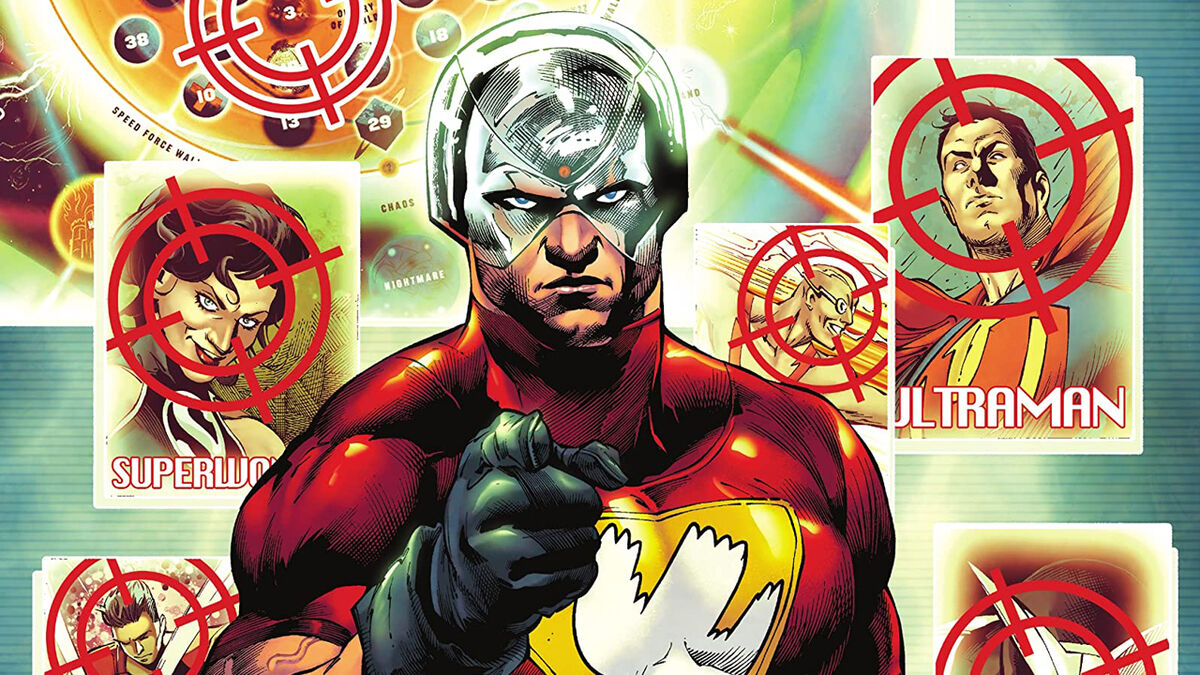 DC hit the reset button once more in 2011 upon launching the New 52. Technically, this is still the active reality — known as Prime Earth — though the company has launched several other subsequent projects that altered time and space to some capacity, including Doomsday Clock by Geoff Johns and Gary Frank. In that series, it was revealed that Wathcmen star Doctor Manhattan had been altering time and playing with lives. When a group of heroes came together to stop him, readers got their very first look at the New 52 Peacemaker, though only briefly. It was a real full-circle — or maybe a full Mobius strip — moment for the character, whose avatar's?murder played so heavily in Watchmen.
While details about this incarnation of Peacemaker remain sparse so far, we do know from the Jeff Lemire written and drawn backups in Inferior Five that he works for Amanda Waller and speaks to his helmet, which may or may not actually talk back. You can currently find his misadventures in the pages of the Suicide Squad volume that launched in 2021 to coincide with the new film.
Once again, readers met a Christopher Smith who had dedicated himself to unity early in his life, but found that he had to resort to violence to maintain it. He works directly for Amanda Waller as the head of the Suicide Squad and claims to desire peace at any price, even if it means working against his boss.
Live-Action Star
The aforementioned James Gunn feature film shined a big old spotlight on Peacemaker thanks in large part to his portrayal by superstar John Cena. Both hilariously earnest and single-mindedly dedicated to his mission, he effortlessly offered up lines like, ¡°I cherish peace with all my heart. I don't care how many men, women, and children I need to kill to get it.¡±
By the end of the film, this version of the character revealed himself to be far more dedicated to Amanda Waller than his teammates. She saw that, though, and did everything she could to save his life after the Starro incident. That all leads directly into the Peacemaker series premiering January 13 on HBO Max. Three episodes will drop that day to establish his new set-up alongside fellow The Suicide Squad characters Emilia Harcourt (Jennifer Holland) and Steve Economos (Steve Agee). The series also brings in Vigilante (Freddie Stroma) as a regular, flipping the comic dynamic from when Peacemaker guested in his 80s book, as well as fellow Charlton Comics transfer Judomaster (Nhut Le). Though we can all assume that Eagly, his pet bald eagle, will steal the show.
It appears as though the first bunch of James Gunn-directed episodes will put the helmeted one on a path of re-evaluation after surviving the events of the film. Or maybe he¡¯ll try to shoot more of his teammates. Or maybe both!
For more on the new Peacemaker series, check out our full Peacemaker Wiki!
---