Whether you stream from your sofa or support your local theater, 2021 has been quite the year for entertainment, from Squid Game to Dune to Resident Evil and beyond. So, who better to take us back through 2021 than the characters that defined it! Let¡¯s see what the year¡¯s icons might call their favorites.
Agatha Harkness ¡ú Fear Street Part III: 1666
This one¡¯s pretty easy. Witches, cursed books, dark rituals? Agatha Harkness?from?WandaVision?practically lived this and would undoubtedly revel in the events of this movie. A time-hopping horror film, set in the 17th-century, it explores a town possessed by evil events for hundreds of years. Agatha would eat this up, though she¡¯d assuredly offer snide commentary throughout, like ¡°That would never happen¡± or ¡°Can you imagine how that would¡¯ve gone if I was there?¡±
Ted Lasso ¡ú King Richard
Everyone¡¯s favorite feel-good soccer coach, Ted Lasso, had a great run this year. His presence in the world of sports, pure nature, and ability to uplift anyone he meets make this pick clear. As the heartwarming true story of the underestimated sports superstars, Venus and Serena Williams, and their intensely committed father, King Richard would delight Ted. He could easily draw comparisons to his own struggles and triumphs in the world of professional sports, and you just know he¡¯s got to be a Will Smith fan.
Kang Sae-byeok ¡ú CODA
The breakout star from Squid Game came with a complex and heartbreaking past, all centered around her unshakable desire to help her family, no matter the circumstances. Coda is a touching movie all about family, and one daughter¡¯s deep desires for more than the reality of her daily life. Kang Sae-byeok would relate to the unique role the main character plays in providing for her family while standing apart from them and balancing her own dreams along the way.
Paul Atreides ¡ú The Green Knight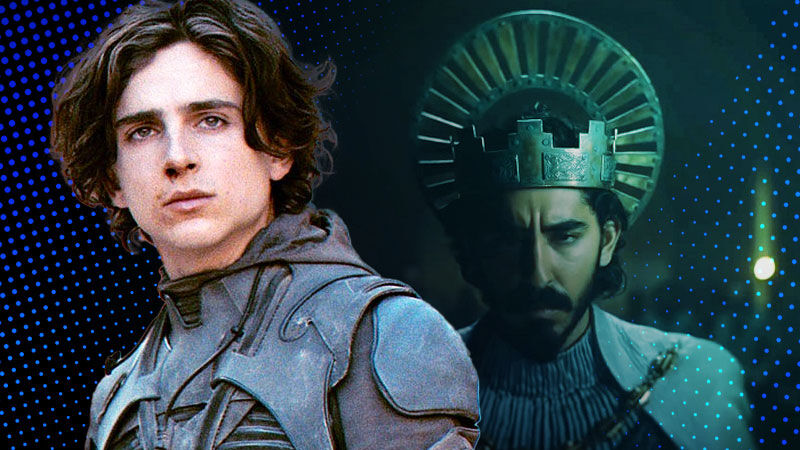 In the politically dense and grand scale of Dune, Paul stands at the center on his own epic journey of discovery and survival. Just as Gawain travels through a rich, dangerous, and life-changing world on his path to leadership and self-actualization, Paul could easily see himself through the eyes of the main character. Both grapple with their new found roles and responsibilities and deal with the weight of royalty. And who doesn¡¯t love Dev Patel?
Nezuko ¡ú A Quiet Place Part II
Nezuko?from?Demon Slayer?is fiercely loyal to her brother and dedicated to protecting those she views as family. She also happens to be a deadly demon with a desire to savagely attack and destroy any nearby threats. Being a girl of few words, she¡¯d certainly find the less verbal and more physical component of A Quiet Place Part II a welcome, perhaps comforting form of entertainment, while getting her fill of the carnage and chaos that takes place throughout. You might have to reassure her that those monsters can¡¯t actually hurt her though.
Cruella De Vil ¡ú Spencer
The wardrobe, people¡­THE WARDROBE. Spencer was an amazing film for its raw and honest portrayal of Princess Diana, but the era-accurate and high-end costuming was something to behold. As a bold denizen in the world of fashion, Cruella De Vil would fall in love with the countless and elaborate outfit changes made by Diana and would certainly connect deeply with the story of a woman trying to reconcile with her own identity while breaking all kinds of boundaries and blazing her own unique path.
Lady Dimitrescu ¡ú Titane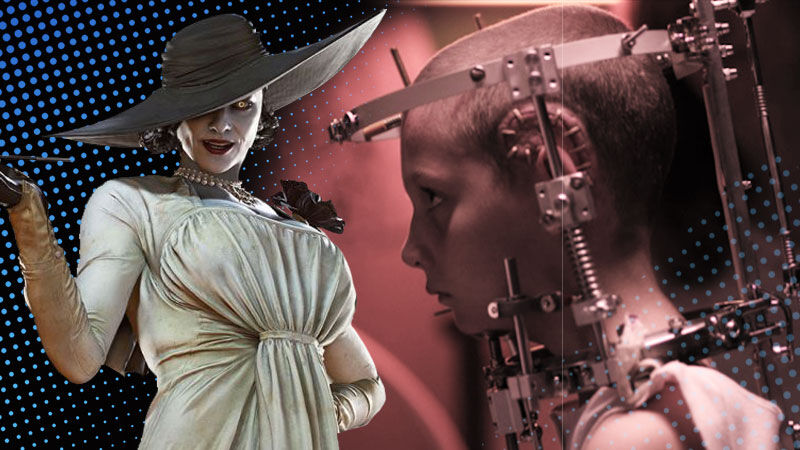 Like a tidal wave of odd obsession, the internet became enamored with?9-foot vampire?Lady Dimitrescu seemingly overnight. Throughout the story of Resident Evil: Village, Lady Dimitrescu helps orchestrate a cruel plot of utilizing and abducting a child for her benefit. Titane is the wild type of violent, psycho-sexual, body horror that would definitely satiate Lady Dimitrescu¡¯s masochistic and vile personality. She¡¯d easily be enraptured by the insane and brutal storyline, revolving around an unborn child. Don¡¯t even get me started on how much her zealous mother, siblings, and daughters would enjoy it too.
Invincible ¡ú C¡¯mon C¡¯mon
Mark Grayson?from?Invincible?is a genuinely good guy. He¡¯s got nobility, a truly heroic nature, and an abiding desire to help humanity. He¡¯s also stuck with one of the worst fathers in the history of the planet. After the violent events of the series, it¡¯s clear that Mark needs some healing (physically and emotionally), and C¡¯mon C¡¯mon is the movie that would ring truest to him. A father figure stepping in and offering attention and affection in the midst of family drama would be the boon to Mark¡¯s injured soul, showing him how it¡¯s supposed to look and feel. Not sure I can promise the same kind of fatherly mustache making an appearance though.
Gojo ¡ú Shang-Chi and the Legend of the Ten Rings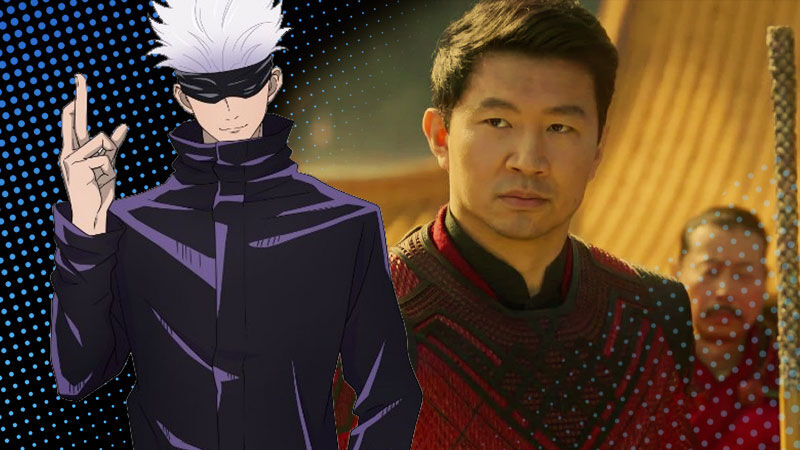 The very definition of both OP and badass, Gojo is a huge fan favorite in the world of Jujutsu Kaisen. Despite his intimidating power and insane skills, he¡¯s still a fun-loving, light-hearted guy looking to have a good time. Shang-Chi falls right in line with Gojo by being an amazing spectacle of epic powers and martial arts while still being a fun Marvel blockbuster he could enjoy with his students. Here¡¯s hoping he could uncover his eyes for at least some of it!
Jinx ¡ú Nobody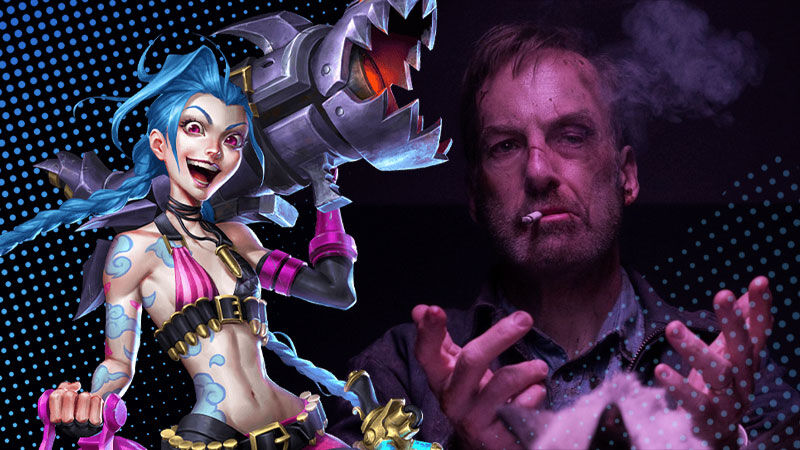 League of Legends has had a memorable year, especially with the new series, Arcane, hitting Netflix. In the world of LoL, Jinx is the loose cannon. Known for being a manic criminal, ready to dole out violence to everyone through her unique array of weaponry. Nobody is over-the-top, raw action that ultimately crescendos with a series of ingeniously crafted weapons and explosives taking out countless bad guys. Match made in heaven. It feels like the type of movie Jinx would see over and over again. It might even give her some fresh ideas¡­
Spike Spiegel ¡ú The Power of the Dog
A cowboy flick for a cowboy. Jane Campion¡¯s new western explores the complexities of rugged and detailed characters in the mountainous wilderness of Montana in 1925. In an attempt to see how the original cowboys did it and to relax for a cozy two hour break, Spike would readily soak up the Netflix drama. Though he¡¯s cool as ice on the surface, there¡¯s a deep, somber, and profound soul within Spike that would appreciate the struggles and intricacies of Benedict Cumberbatch¡¯s callous and misunderstood character. But who am I kidding, he also might fall asleep.
Loki ¡ú I Care A Lot
The God of Mischief and all his variants took over Disney+ this year in a grand and spectacular fashion with his groundbreaking, eponymous show. Though we saw the rare gentleness behind his calculating demeanor in the show, he remains ever the devious tyrant. I Care A Lot is a movie about a team of heartless scammers targeting innocent senile citizens in creative and cruel ways. Between the manipulation and endless desire for power in the film, Loki would have more than his fill. He would undoubtedly admire the boundless wickedness for control and sharp-tongued guile from the characters, likely taking some personal notes for his own later use.
There was a lot to love at the movies this year and so many prolific characters to fall in love with that this barely scratches the surface. What was your favorite film of 2021? What movies would your favorite character have loved this year?