Macy¡¯s Thanksgiving Day Parade has been around since 1924, but the giant balloons weren¡¯t introduced until 1927 with Felix the Cat. Since then a myriad of characters has come and gone including Snoopy, Bart Simpson, Mighty Mouse, and even Paw Patrol. With so many changes throughout the years, we wanted to see how the older balloons compared to the newcomers. Below is a look at the 10 most popular balloons for 2021!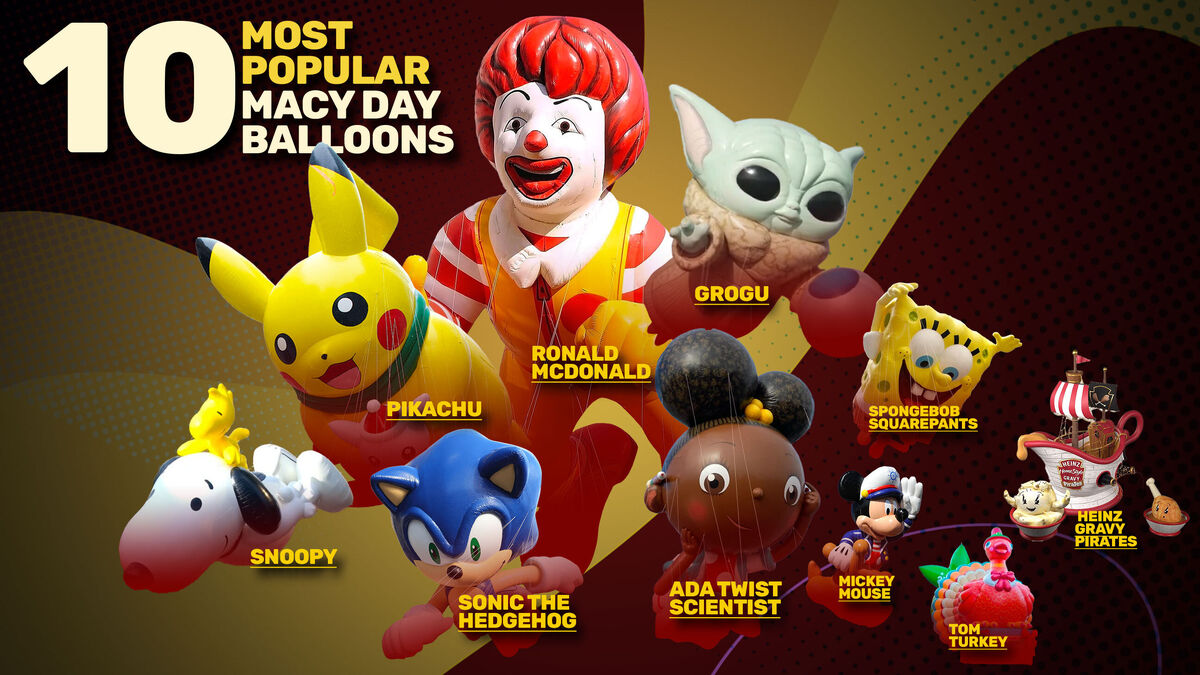 Counting down we have:
9. Tom Turkey
8. Mickey Mouse
4. Snoopy
2. Pikachu
Let us know via social media which is your favorite!