Scream?is back! The beloved original film recently celebrated its 25th anniversary, and now a fifth installment in the franchise has arrived via?Scream?(yes, it¡¯s a sequel that has the same title as the original, a la recent?Halloween?and?Candyman?films).
With the acclaimed?Wes Craven, director of the first four films, having sadly passed away in 2015, things are a bit different behind the scenes this time out though.?Scream 2022 is guided by the trio known as Radio Silence ¨C?Matt Bettinelli-Olpin,?Tyler Gillett, and Chad Villella ¨C with Bettinelli-Olpin and Gillett serving as directors and Villella as Executive Producer, as they did on their 2019 breakout film, the terrific Ready or Not.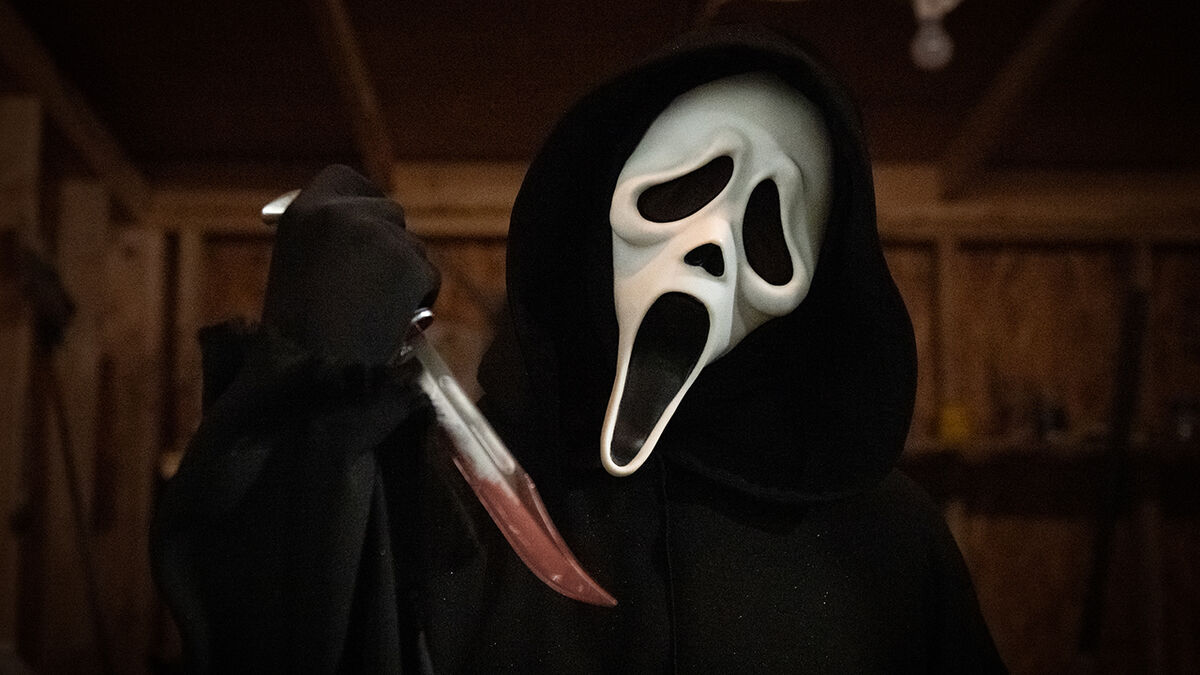 Kevin Williamson, who wrote the original?Scream?and both its second and fourth installments, is onboard as an Executive Producer, with the script written by two more Ready or Not alums,?James Vanderbilt?and?Guy Busick?(Vanderbilt was a producer on?Ready or Not and Bisick co-wrote that film¡¯s screenplay). Once more,?Neve Campbell,?David Arquette, and?Courteney Cox?play major roles as?Sidney Prescott, Dewey Riley, and Gale Weathers, but the story centers around?Samantha Carpenter?(Melissa Barrera), who returns to her hometown of?Woodsboro?with her boyfriend,?Richie Kirsch?(Jack Quaid), after her sister?Tara?(Jenna Ortega) is attacked by someone with a familiar love of creepy phone calls and ghost-faced masks¡­
Radio Silence and the cast of Scream spoke to Fandom about what it was like to continue the story (and tone) Craven and Williamson created, working with Ghostface, connecting to the past, and what could be next¡­
HONORING WES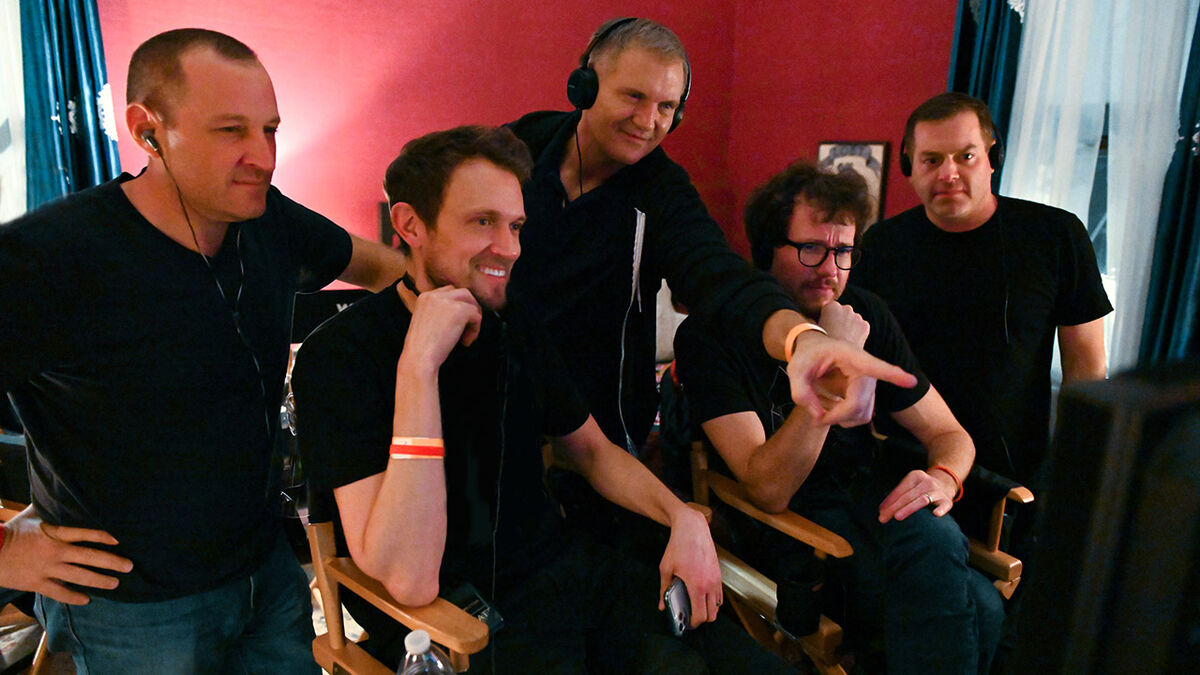 Radio Silence recalled how, following meetings about potentially directing the film, they were quickly excited by the possibility.?Ultimately, it was Kevin Williamson giving the project his blessing and joining as an Executive Producer that really cemented things, with Chad Villella recalling, ¡°Once we found out that Kevin said yes, we're like, ¡®Alright, sign us up! Let's go!¡¯ And the script was just so fantastic. Jamie and Guy wrote just a love letter to all things?Scream?and Wes Craven and we knew we had to be a part of it.¡±
For Radio Silence, taking on?Scream?meant a lot, with Tyler Gillett explaining, ¡°So much of what we love about watching movies and about making movies, and I think so much about how we define our voice and vision, was influenced by Wes and his work. And so there was something about not only feeling ¡®Wow, this is 100% a?Scream?movie,¡¯ but also, ¡®Wow, this feels so much like the next perfect thing for us to do.¡¯ And really, that is just a testament to how influential Wes and Kevin's work has been on us over the years and how formative it's been in developing our creative voice and our creative vision.¡±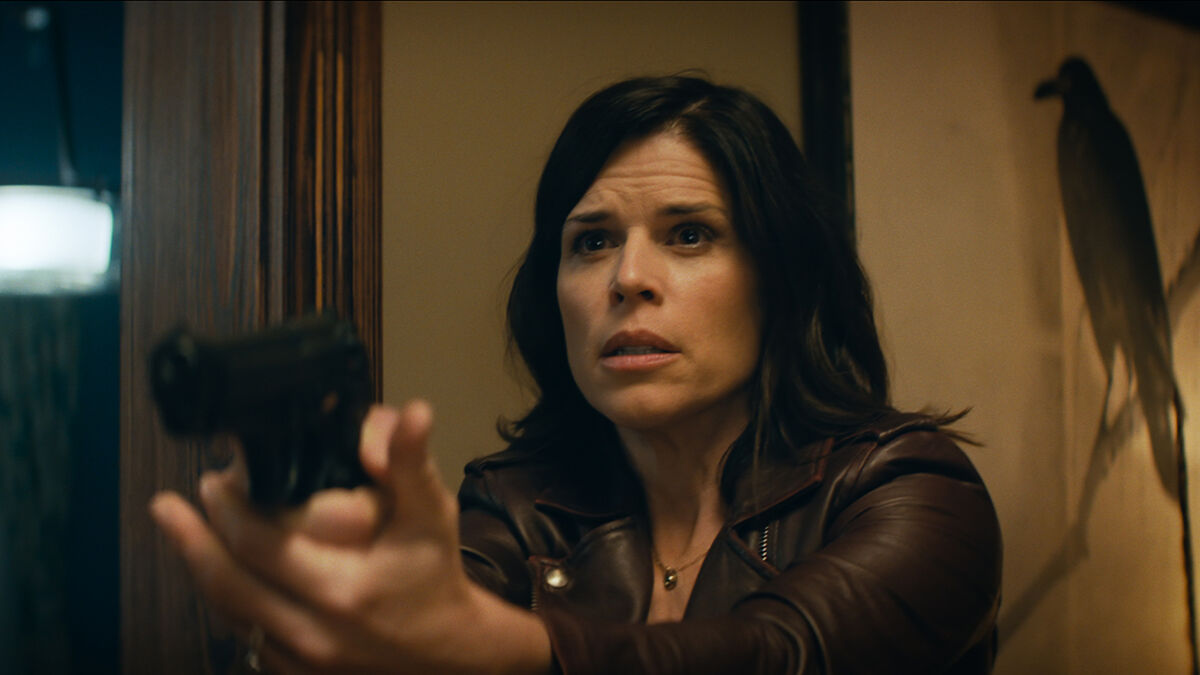 Of course, a crucial step was then securing the original cast to return, who all noted they felt they were in good hands. Said Campbell, ¡°I knew?Ready or Not?was amazing. I'd seen that before I even knew these guys were coming on to this film and I was so impressed with that movie. And then to hear that they became directors because of Wes and that they made?Ready or Not, basically, because of their love for?Scream, it really lent itself to understanding that they could really honor these movies and this franchise and also sort of bring something else to it as well.?Obviously, we'd been a little apprehensive about making a film without Wes, because he was such a master. But I think these guys have done an amazing job.¡±
Williamson offered his thoughts along the way on how to make sure elements in the film felt at home in the?Scream universe, though Radio Silence explained there was also a crucial point where he had another take on it.
Said Matt Bettinelli-Olpin, ¡°There's a big swing that we take in the movie that feels like it's on the outer edges of what?Scream?is and there was a lot of conversation [about it]. Does it stay in the movie? Should it not be in the movie? We loved it and Kevin¡¯s take was, ¡®It does feel like it's maybe not in the world of?Scream¡­ and that's exactly the reason I think that you guys should keep it in the movie. I think it's important to do that.¡¯"
As Bettinelli-Olpin put it, ¡°What Kevin and what Wes created gives us permission to push boundaries, to subvert expectations, and to not just get stuck in homage land and get stuck in the past. And the only way to really do justice to it is to move the franchise forward.¡±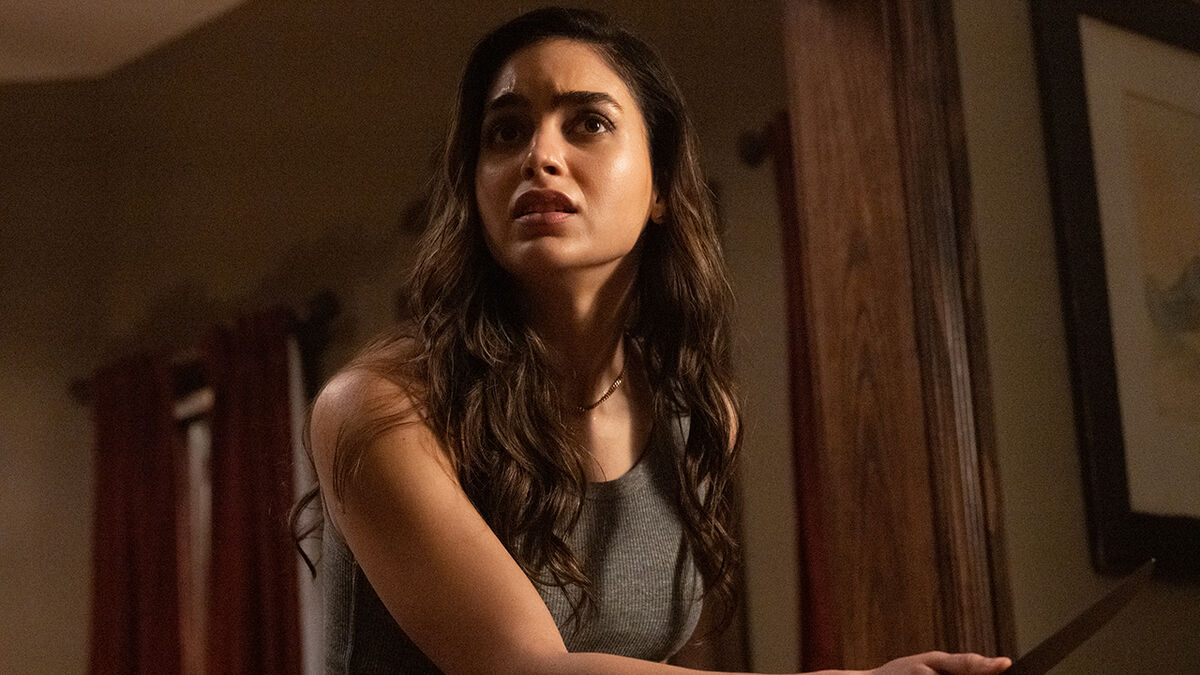 The new cast meanwhile felt the pressure of joining such a beloved franchise, with Melissa Barrera telling Fandom, ¡°You do want to do right by Wes Craven, who's no longer with us, and you want to do right by Neve and Courteney and David and that them coming back is a big deal. You want to show them that there's a good reason for them to have come back and to trust us with these new characters. And also, the fans, they've been waiting for 10 years for another movie. There's a lot of expectations in that, but we just did it with so much love, and had so much fun making it that transcends the screen.¡±
Said Jack Quaid, ¡°Whether they've been a?Scream?fan all their life, or they were just kind of getting into it to prep for the movie, everyone brought their A game to this. And I have to just shout out Matt and Tyler, who pulled off this monumental task of taking this franchise and bringing it into a new era and doing it with love and respect for what came before but also trying to bring something new to it.¡±
Scream?has a very specific vibe to it, where yes, it¡¯s meta and jokey, but it¡¯s not a wacky parody, and the deaths are played as true horror. When it came to retaining the vibe,?Mikey Madison?(¡°Amber Freeman¡±) said, ¡°Matt and Tyler are very intelligent filmmakers and really big fans of the original. So I think they just wanted to preserve the tone and I think everyone, all the actors, just came in and were very grounded. I think that's what makes movies like this work. You ground the scenes and I think the comedy or the scariness comes from there.¡±
GHOSTFACE TO FACE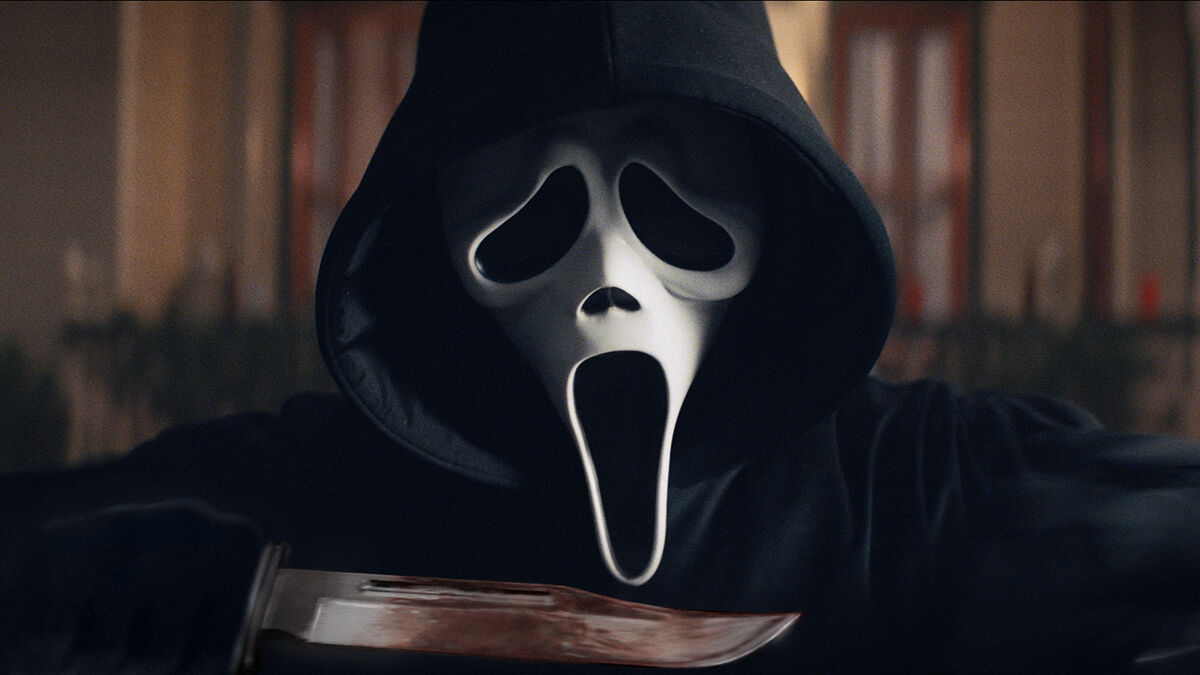 A very pivotal image from the?Scream?series is the?Ghostface?mask worn by the killer in each film. So what was it like actually directing scenes with Ghostface? Said Bettinelli-Olpin, "Completely surreal! I think that was that was one of probably a dozen moments in this entire process that we all kind of turned to each other and went ¡®Oh, holy s**t, we're really making the new?Scream.¡±
He added, with a laugh, ¡°It was just like meeting Neve or Courteney or David for the first time, where you're like, ¡®Oh, these are like our idols.¡¯
Said Gillett, ¡°I also don't think we were expecting to be as scared by what the costume looks like in person. Obviously, some of that is that we've all lived with that iconography of Ghostface in our lives for such a long time, but hopping into the costume fitting and seeing that costume on somebody for the first time, it's chilling It is a very terrifying slasher villain and you can see why and feel why it has remained so iconic over the years.¡±
The new cast felt similarly, with Quaid stating, ¡°I've never been more terrified and starstruck at the same time,¡± and Jasmin Savoy Brown ("Mindy Meeks-Martin") saying, ¡°Ghostface on set at all ¨C whether it's in a scene or whether it's walking to the bathroom or walking to the Crafty ¨C is terrifying.¡±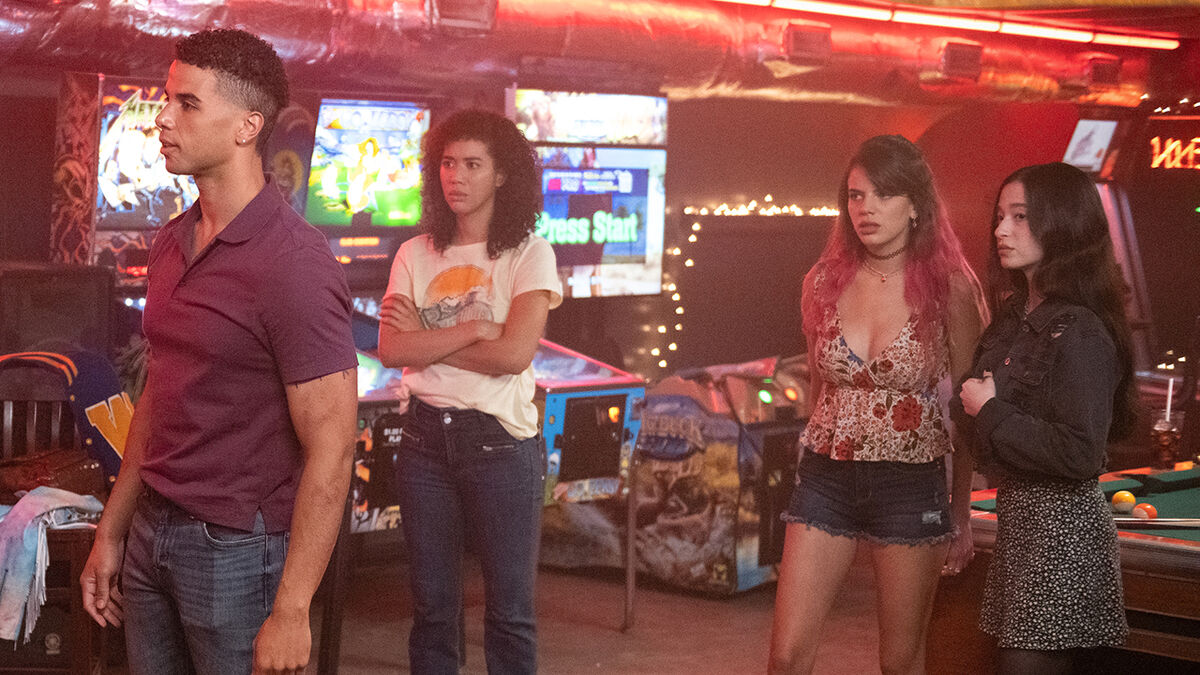 Sonia Ben Ammar?(¡°Liv McKenzie¡±) was a big Scream fan before she was cast and noted, ¡°Just to be in a film with Ghostface is crazy because Ghostface is an iconic figure and symbol that everybody has seen. Regardless of whether they've seen the film or not, it's just iconically instantly recognizable. So to be a part of that is pretty insane and surreal.¡±
Despite this being her second Scream film,?Marley Shelton?(¡°Judy Hicks¡±) agreed. ¡°You can't really believe you're staring at Ghostface who's this iconic movie star in the franchise. I keep saying I get a little tongue tied, a little awestruck. I¡¯m in the presence of greatness!¡±
Shelton¡¯s onscreen son,?Dylan Minnette?(¡°Wes Hicks¡±) did note though that Ghostface has one unlikely trait, as he explained, ¡°The masks we were working with smell really good. Like they literally smelled like vanilla! They're intentionally vanilla scented,¡± adding, ¡°At least when people are dying, they die with a pleasant scent!¡±
Or as Shelton put it, ¡°Ghostface likes aroma therapy. The cat's out of the bag¡±
CONNECTIONS TO THE PAST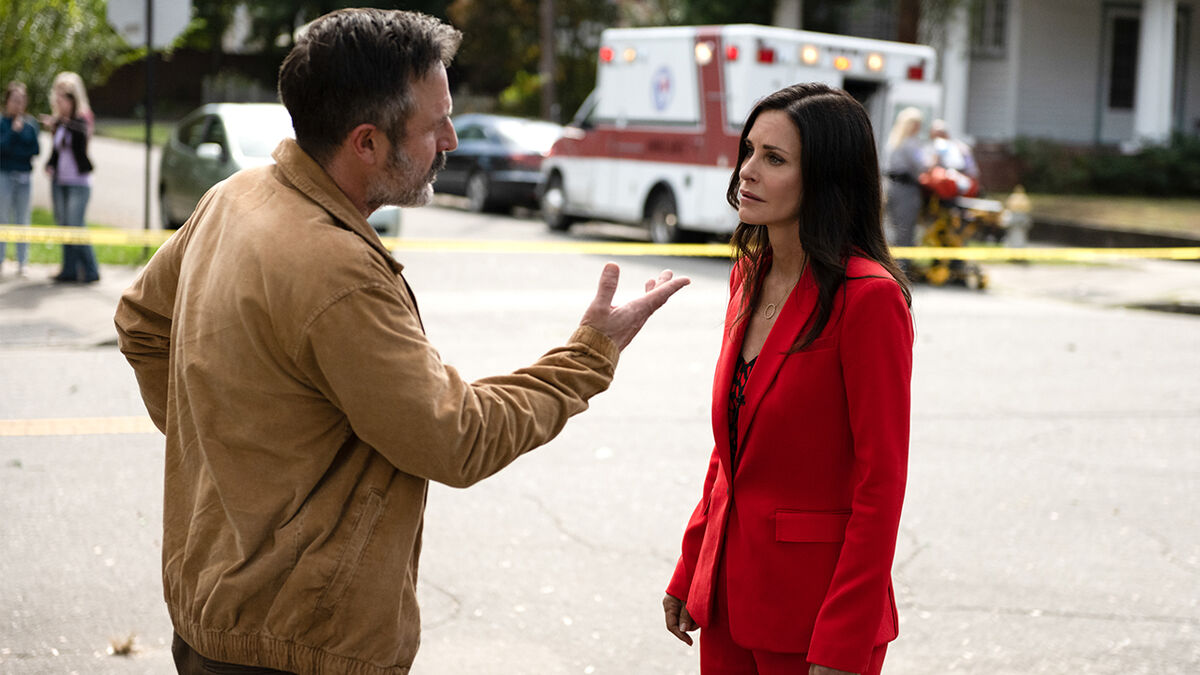 There are a ton of notable connections and callbacks to previous films in the new?Scream?– some overt, some quite subtle.
The filmmakers had a blast with this, with Bettinelli-Olpin recalling, ¡°A lot of that was in the scripts, and then as we got on set, we would find little places we could place things or little moments we could create. We really just immersed ourselves wholly in the world of Scream,?so that every time there was an opening for some fun kind of nod or homage or an Easter egg, we just took advantage. We're hoping that people will have fun trying to find them all. ¡°
The cast were quite impressed by all of the connections, with Barrera saying, ¡°When I read the script, I was like, wait a minute, how did they… that one comment that was said in the first movie, they brought it back and they made it a whole storyline! It was amazing the homework that they did and the research to really try and do right by Kevin.¡±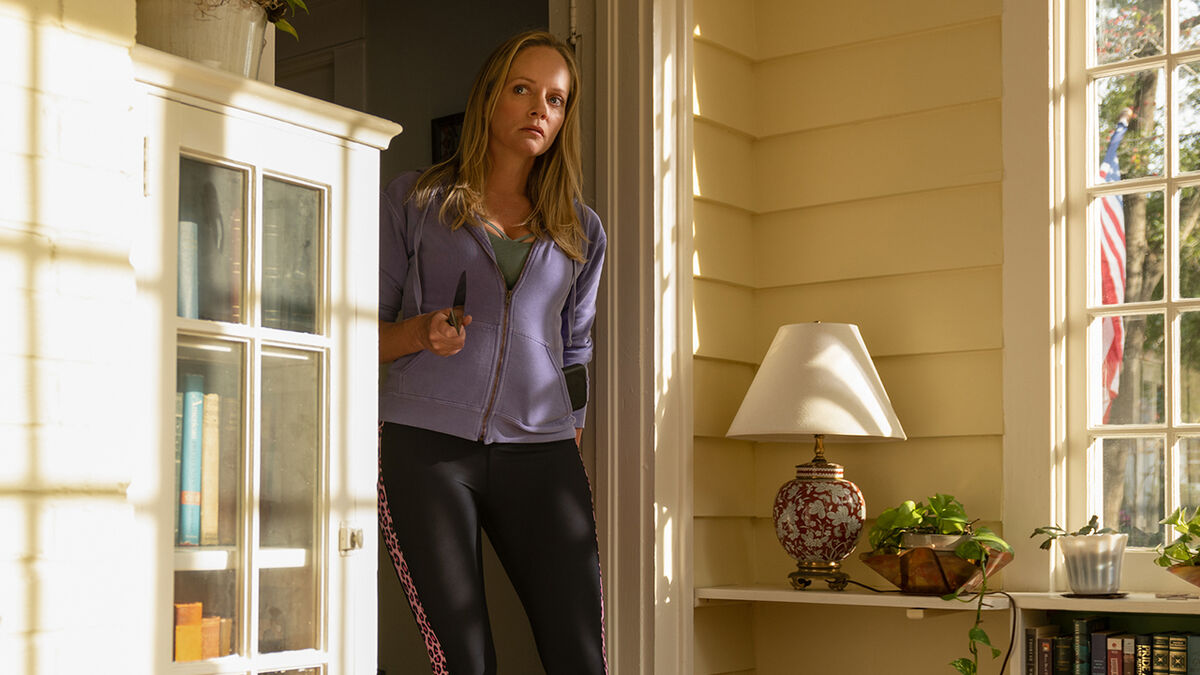 A nice surprise for fans when Scream¡¯s cast was announced was the return of Marley Shelton as Judy Hicks from?Scream 4, given this series had never been one to bring back any new characters introduced in the sequels until now. Said Shelton, about receiving the offer to return, ¡°I was elated! I couldn't believe it, especially since we shot?Scream 4?10 years ago. So it was just out of the blue I got a call that they're relaunching the franchise and that Judy was coming back and I was so excited.¡±
Another big connection to the past going into the film is the presence of twins?Mindy Meeks-Martin?(Jasmin Savoy Brown) and?Chad Meeks-Martin?(Mason Gooding) – the niece and nephew of?Randy Meeks?(Jamie Kennedy), who was so memorable in the first two?Scream?films, before his unfortunate demise at?Windsor College?during Scream 2.
Said Gooding, ¡°I think as actors It was nice to have the freedom to play off one another while also keeping in mind obviously being related to Randy, who's such a specific character. You keep those Randy tendencies in mind while also letting yourself find the creative liberties where they're appropriate¡±
Mindy truly carries her uncle¡¯s torch as a huge film geek in the film, even getting to deliver a Randy-type monologue about the current state of cinema. Said Brown, ¡°It¡¯s super cool and exciting and humbling and this feeling of ¡®I really hope I do a good job because I want the fans to be proud!¡¯ But also, it¡¯s just brilliant writing. It¡¯s really well written so it's fun and easy to just kind of get lost in it in the best way. I had a lot of fun with my material and with my monologue.¡±
THE SECRET TO SCREAM'S SUCCESS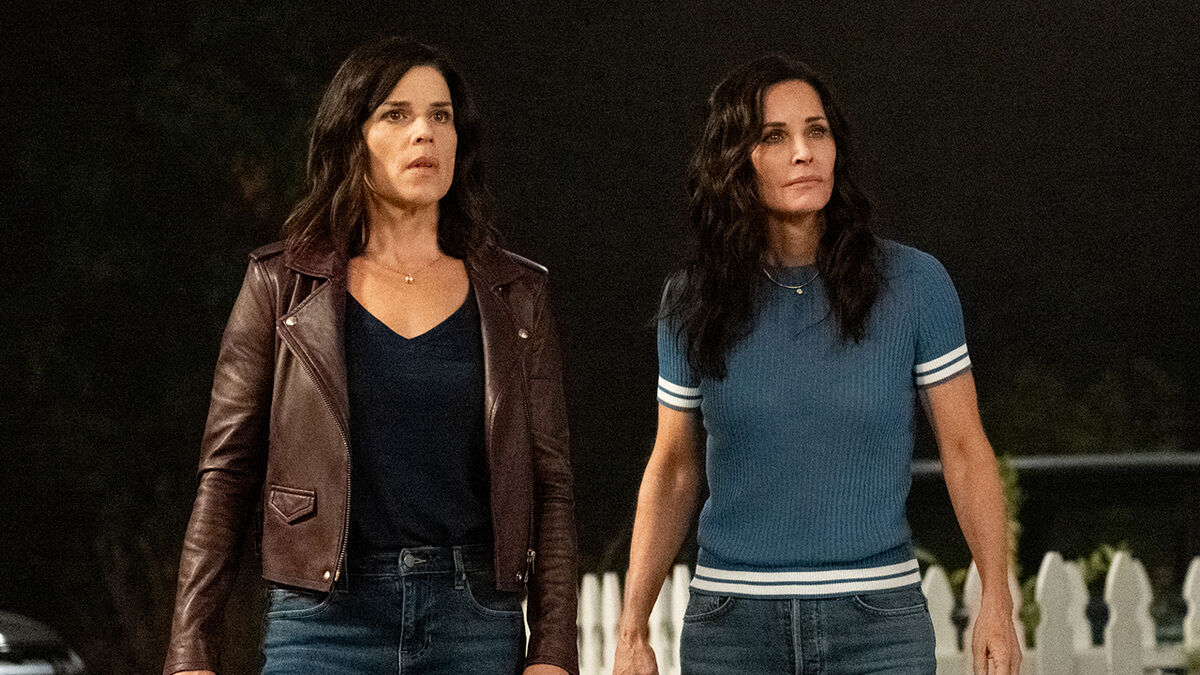 Scream?is unusual for a long running horror series in that, familiar mask aside, the killer is someone different in each film, and it¡¯s instead Sidney, Dewey, and Gale who are the returning characters each time out.
The last two films have had long decade-plus breaks in-between, allowing the actors the unique opportunity to come back and check in on how their characters' lives have changed since we last saw them, something the original trio relished.
Said David Arquette, ¡°I love playing this role. And it's just sort of tracked the course of our lives. It was 25 years ago! When we met, it was this whole thing and we've experienced life throughout,¡± noting that for him and Cox, who were married for several years, ¡°We have a kid together!¡±
Added Arquette, ¡°It¡¯s been quite a joy to be able to play these characters. I love Dewey and Gale¡¯s relationship, so it's fun to see their arcs.¡±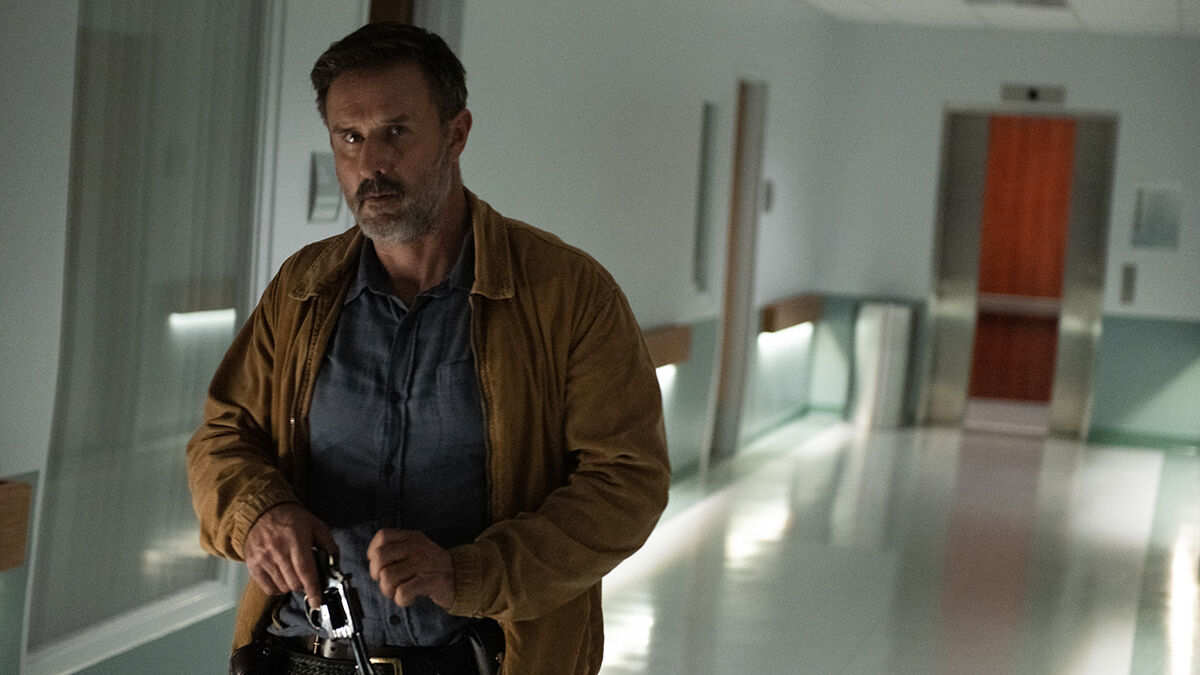 In the new Scream, Cox noted, ¡°[Gale] now has what she wants, which is fame, and to be respected and recognized. And that's been fun because she's been so relentless with her need to be noticed. But also, I just love playing the character. I loved working with Wes for all those years; he was incredible. And I¡¯ve liked changing my hair!¡±
As to finding themselves becoming horror royalty, Campbell said she and her fellow returning cast members have happily embraced it, remarking, ¡°It¡¯s kind of the dream, isn't it, to get to be in a film that's successful enough and loved enough that it becomes a franchise and it carries on and people get to revisit you in these characters, and you get to revisit these characters and see where your character grows. I mean, come on, to be called an iconic character is, yeah, you've done something right!¡±
When it comes to the franchise¡¯s longevity, Bettinelli-Olpin said, ¡°I think the top answer is they're great characters, and they have a great, constantly evolving relationship between the three of them. I think it's really one of the main reasons that Scream means so much to so many people. While all the other stuff around it is fun, I think we all love watching Sidney overcome obstacles and we love watching Dewey and Gale fall in and out of love. And then beyond that, I think it's the tone. I think the ability to do all of those things in one movie that has a cohesive tone is just such a feat. What Craven was able to pull off and do it over four movies is just incredible.¡±
Villella also said a strength of the series is that the characters ¡°Are also mini-Benoit Blancs, trying to figure out a murder mystery as they go. So it's a whole other layer that has something to add to these characters.¡±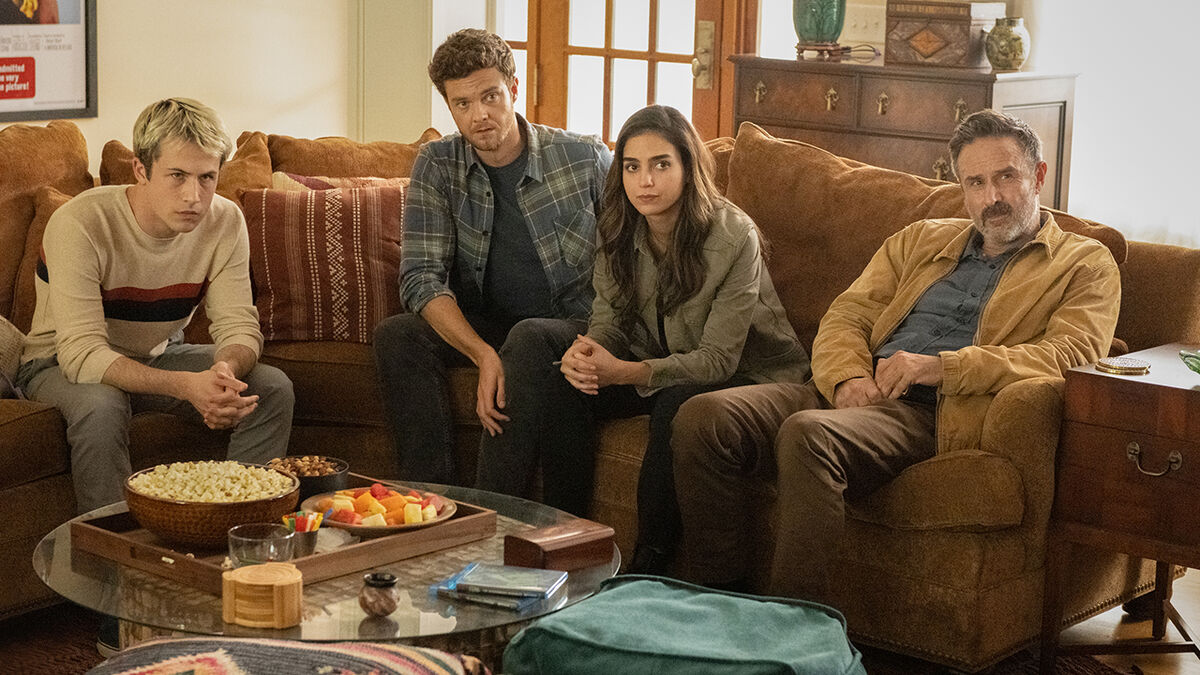 Said Gillett, ¡°What's unique about Ghostface is that it can be anyone that can put the mask on. And what's so scary is that the motive changes. That's a huge part right of what's fun about watching these movies, and certainly of being on the kind of detective case with the rest of the characters, is trying to parse out the why of it.¡±
The new cast said they all felt the legacy Scream begins at this point, with Minette admitting when he was first cast, ¡°I didn't realize how devoted and hardcore the fan base is. And it's really awesome! It feels like you're in a Marvel movie or something in that way. People really really care about the quality of this franchise and these movies and these characters.¡±
THE FUTURE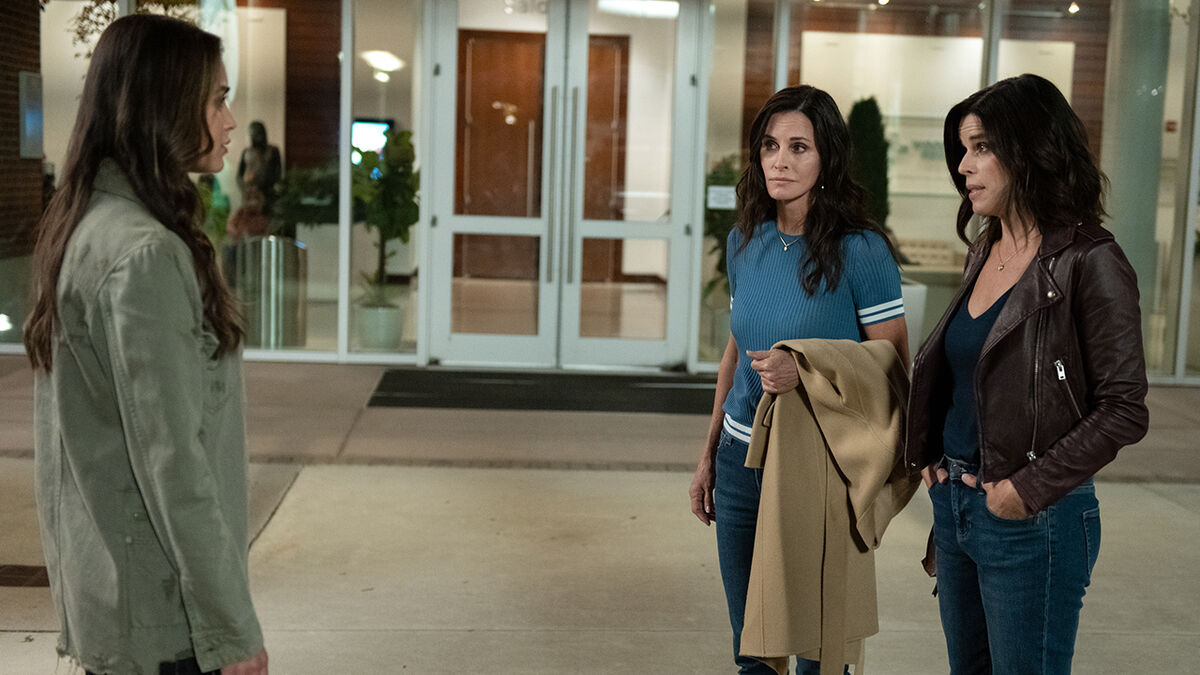 So what¡¯s next for Scream and might the Radio Silence guys continue to guide the series?
Cox certainly thinks so, telling Fandom, ¡°I think it should continue no matter what. They¡¯re so talented and I think this Scream is incredible,¡± with Campbell adding, ¡°Yeah, and I think the intent was to carry this on for sure.¡±
When I asked Radio Silence if they¡¯d been thinking about what could come next for the series, Bettinelli-Olpin joked, ¡°We're hoping that they let us make the next Stab movie,¡± referring to the fictional slasher series within the Scream films that has helped fuel a lot of its meta commentary, with Villella suggesting, ¡°Stab in Space!¡±
More seriously, Bettinelli-Olpin said, ¡°We would love nothing more than to go make another one. This kind of family that we've built over the last couple years has just been really incredible and to be able to continue that would just be wonderful.¡±
Without revealing any specific spoilers, suffice to say that in the new Scream, as in the other films in the series, the killer has some reasons for doing what they¡¯re doing that very smartly reflects our modern times and how people are absorbing media. Said Gillett, regarding potential future stories and new killers, ¡°You could tell a million stories with that [Ghostface] villain, because that's an ever-evolving idea, and we think it's so unique to the DNA of what a Scream movie is.¡±
---
For more on Scream, click the image below to see what?Skeet Ulrich (¡°Billy Loomis¡±) and Matthew Lillard (¡°Stu Macher¡±) had to say about the original film's 25th anniversary.