After early work on iconic films like Ghost, Terminator 2: Judgment Day, Forrest Gump, and The Mask, Academy Award-winner?Doug Chiang became an integral part of Star Wars with his work as Design Director on The Phantom Menace and Attack of the Clones. He would return to Star Wars several years later, serving as Concept Artist on The Force Awakens and Production Designer for Rogue One and Head of Design for Solo and The Rise of Skywalker.
These days, Chiang is busier than ever in a galaxy far, far away, officially boasting the title Vice President / Creative Director, Lucasfilm Creative, and working as Production Designer on the Disney+ series The Mandalorian, The Book of Boba Fett, and Obi-Wan Kenobi .
But that¡¯s not all, as Chiang¡¯s overall guidance of the visual language of Star Wars has extended into the real world, first via his work on the Star Wars: Galaxy¡¯s Edge lands at Disneyland and Walt Disney World, and now via the fully immersive Star Wars: Galactic Starcruiser experience at Walt Disney World.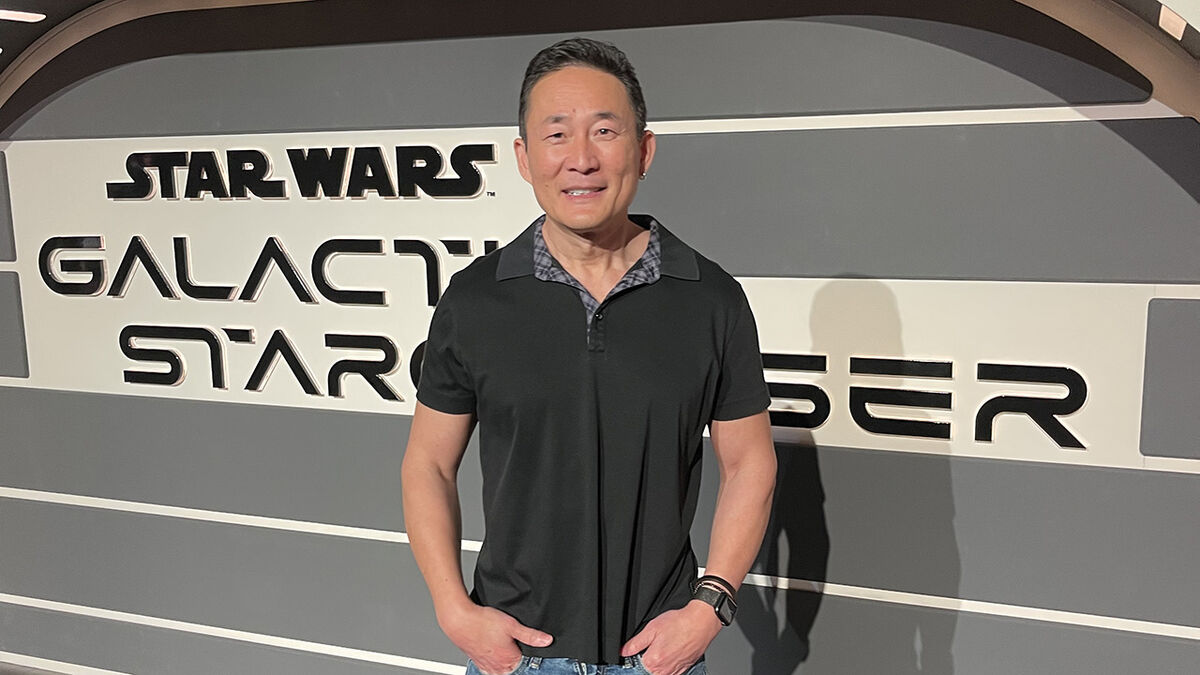 Galactic Starcruiser brings Star Wars fans into the world they love in the most direct way possible, as they spend 45 hours quite literally living and breathing (and sleeping) Star Wars, surrounded by a setting and cast who maintain the illusion that guests are traveling on the Halcyon?starship.
Chiang spoke to Fandom about what it¡¯s like to extend the visual language of Star Wars into this type of environment, the unique challenges it poses, and keeping all the different eras of Star Wars he¡¯s simultaneously working on straight in his head.
LAYERING IN THE HISTORY
The Galactic Starcruiser experience is set during the sequel trilogy ¨C specifically between The Last Jedi and The Rise of Skywalker ¨C but the Halcyon is a 275 year old ship.
Asked about how they approach designing a ship that should look inviting to a ¡°modern¡± (Sequel era) clientele — the Halcyon is passenger liner after all — but still reflect that history, Chiang remarked, ¡°That speaks to a lot of the homework that we do. Because we want to make sure that these environments, these vehicles, these ships, have that history. We don't really explain it, but as a fan, when you see it, you actually will be able to identify it.¡±
Chiang noted one area in particular was meant to reflect that, explaining, ¡°When you go down to engineering, into the cargo hold, you'll see sort of the bones of the ship. And you'll see the history because it's very raw, it's very old school, in some ways. It's all rusty, because it's not meant for public viewing. But it's actually there, because that supports all the infrastructure up above. The infrastructure up above is the public facing side of the spaceship and that has to be very clean and pristine. And so when you do that, it actually gives the design of the vehicle, the ship itself, many layers of depth, and it feels very believable, because that's what happens in reality. The key to making Star Wars authentic is really that foundation of reality, because we always try to anchor everything that we do in 80% reality and then 20% fantasy."
NOTHING OFF CAMERA?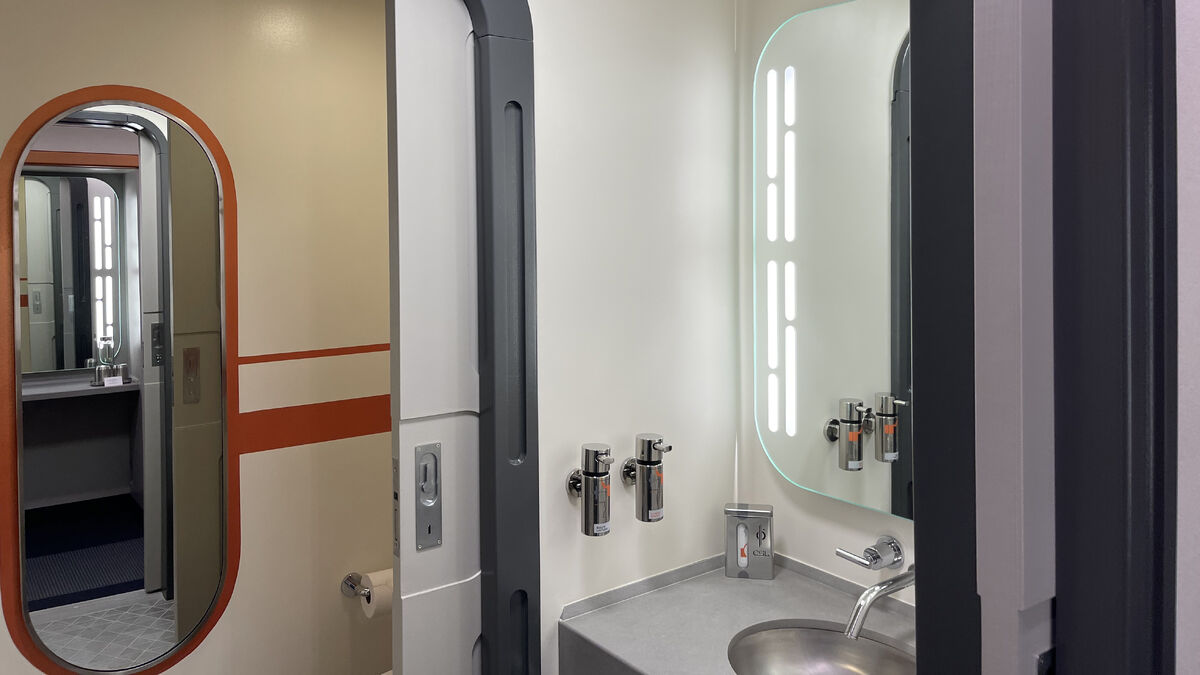 One thing about putting people in a fully immersive Star Wars environment ¨C one they¡¯ll eat and sleep in ¨C is that, unlike with film and TV, there is no cheating involved, something Chiang was excited about, noting it meant more of his concepts were completed in full than he¡¯s used to.
As Chiang explained, ¡°When I design a film, I always think about the whole set up, the entirety of it, as if it was a real physical environment, and then the filmmaker comes in and picks and chooses the camera angles. And so a lot of times, a lot of what we designed just is never seen or built, just because it's not necessary for the storytelling. On the Starcruiser, we actually have an opportunity to design something in its entirety. Like restrooms, bathrooms, that we've never seen, but obviously, Star Wars needs them. They have to have them! It was really fun to kind of get that immersed in terms of design to figure out all those things. Even the restaurants, for instance, we've seen so many different cantinas and restaurants in the cinematic experience. But now we have to design a functioning restaurant that actually works so that people can service it. It actually functions as a space where you can actually eat and be entertained.¡±
Chiang admitted not every idea could be done as first conceived from a practical standpoint. On Galactic Starcruiser, there are some great visuals of space looking out the viewports on the front of the ship¡¯s bridge, but Chiang recalled their were early conversations about making those viewports even larger, recalling, ¡°One of the things that I've always wanted was to create this vast expansive window, so you can look out into space. We tried on our films before and sometimes, because of the cinemascope of film, you can't have sets that are too tall, because we never see it."
With the Halcyon, "Some of the early ideas were to create a giant window in the front. Obviously, the practicality about doing a video projection that big sort of restricted what we could actually do, but those are the things that I like to try to push the envelope in terms of designs that we actually aspire to when it meets reality.¡±
"IS IT STAR WARS ENOUGH?"
Chiang said one question they always have to deal with is, of course, whether something feels like it fits in within the Star Wars universe. It¡¯s something fans debate all the time, especially as new films and TV series introduce new characters, environments, vehicles, and buildings into the mix, causing a debate about if it ¡°feels¡± appropriately Star Wars.
As Chiang put it, about seeing how far they can go from what's been done before, ¡°I always like to hit that boundary line, because I think that's where the most exciting designs are. You can obviously play it very safe and repeat forms and shapes that you've seen in Star Wars but then you're not really adding anything new. You're not creating, just replicating what has already been seen. At the same time, though, you have to be careful, because there's a very specific design line that's core Star Wars and we can't break that box. But I like to push that boundary as far as we can, and it¡¯s that gray area right at the edge where I find the most exciting designs.¡±
PRAISING IMAGINEERING
(AND DOOR SAFETY!)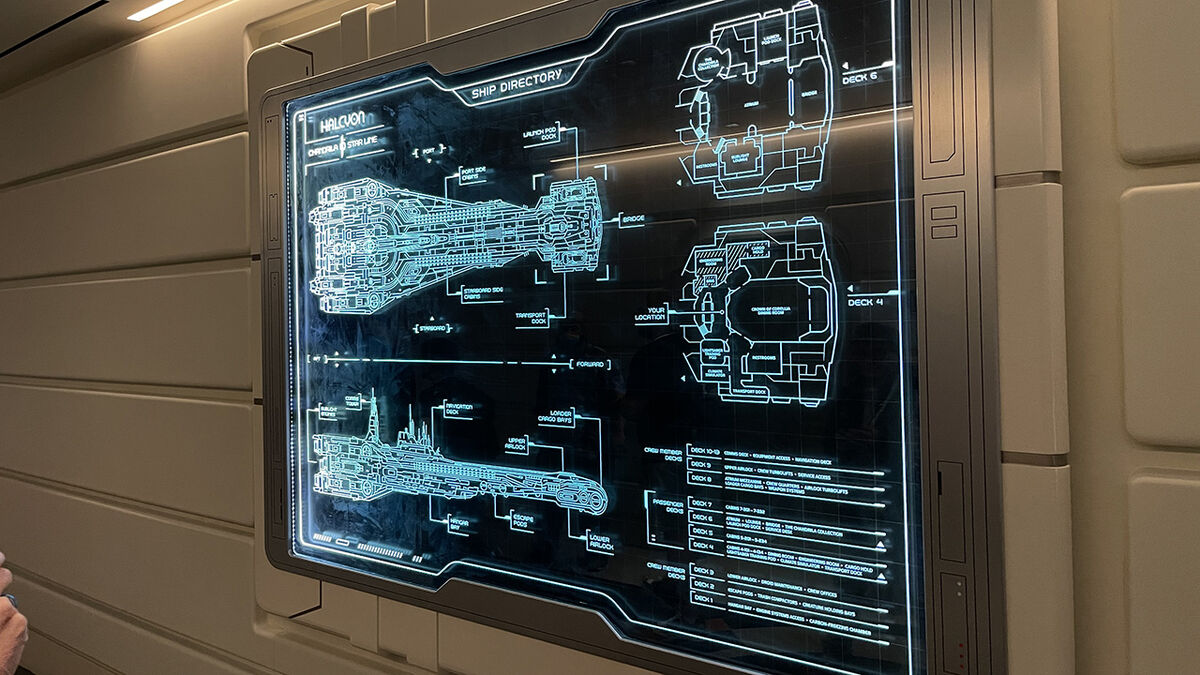 Both Galaxy¡¯s Edge and Galactic Starcruiser have led to partnerships between the team at Lucasfilm and Walt Disney Imagineering, who have their own formidable reputation thanks to their decades of experience creating theme park attractions.
Said Chiang, of the partnership, ¡°One of the great joys of working on a project is working with the Imagineering team because I learn so much. A lot of what I do in the film world is all temporary. It's all fabricated, right? They're movie sets, they're meant to be temporary. They're meant to be false in some ways. But here it's kind of design at a whole new level. The design process is identical but what is different is the fabrication process. And that's what I really admired about the WDI team is they brought so much experience and knowledge to the table in terms of what will make it work.¡±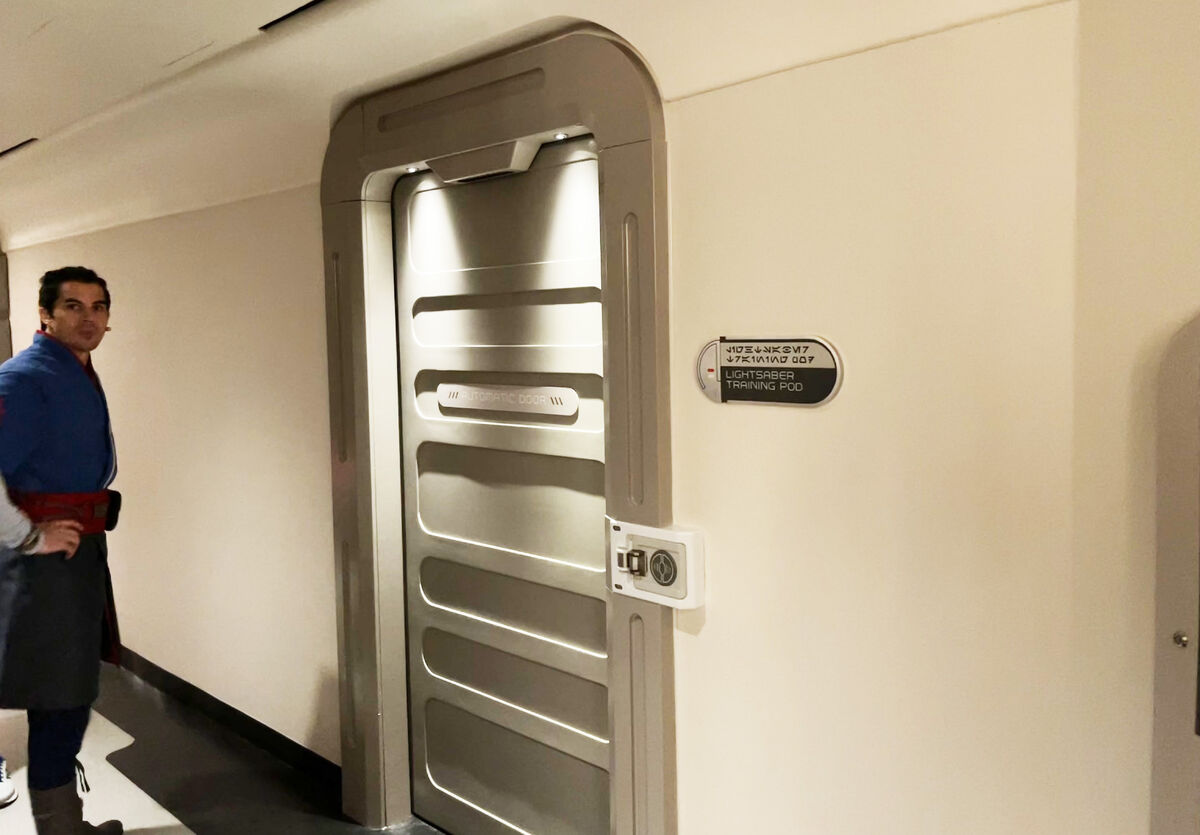 Chiang noted that often came to having to make sure something is actually practical and safe in a way that you can look past in a film. As he noted, ¡°Obviously on the film side, I always worry about aesthetics. Does the form look right? Is the doorway the right shape? But here, we have to do that same homework, but then we also have to make sure that it's safe and that it's navigable so that people can actually walk through it.¡±
Bringing up an example, Chiang explained, ¡°If you notice on Star Wars doors, the bottom parts curve down, and it actually becomes trip hazards. Normally you don't even think about these things and you coach the actors to walk around that. But in the real environment, you can't do that – you have kids running through this environment and you have to be very careful and very safe because it's real.¡±
KEEPING THE TIMELINE IN MIND?
The Mandalorian and The Book of Boba Fett are set a few years after Return of the Jedi, while the upcoming Obi-Wan Kenobi is set in-between the prequel trilogy and the original trilogy, and Galactic Starcruiser is set decades later, during the sequel trilogy. And that¡¯s not to mention all the other Star Wars projects in the works that take place in completely different eras, such as the?High Republic-set Disney+ series,?The Acolyte.
With so much happening at once, I asked Chiang if it becomes a bit tricky keeping it all separate in his mind and making sure each era feels distinct.
Replied Chiang, ¡°it's definitely very tricky but I always approach Star Wars as one cohesive [world],¡± noting he was there when George Lucas was building up the timeline back in the mid-90s. ¡°That grounds everything for me in terms of design. I can always kind of mentally put my mind in terms of all these segments.I know what the form angle should be.¡±
He added, ¡°With so much content coming on, it can get very confusing. But what I enjoy most about now with our films and our streaming shows is that we're actually merging all those aesthetics and actually creating and bringing to life that timeline.¡±
For much more on Star Wars: Galactic Starcruiser, click on the image below for our full overview of what we experienced while visiting.