Following two contemporary-set films, the Kingsman franchise takes a notable shift with?The King¡¯s Man, a prequel set over a century ago, during the start of the first World War.
A standout element of the film is how immersed it is in true events and real life people of note from the era, as it depicts a number of the key players involved in World War I, intermixing the fictional core characters with what really happened, and more than once even including how the real life people portrayed in the story died.
Matthew Vaughn, returning to direct another installment of the series, and cast members Gemma Arterton (¡°Polly Wilkins¡±), Rhys Ifans (¡°Grigori Rasputin¡±), Harris Dickinson (¡°Conrad Oxford¡±), and Djimon Hounsou (¡°Shola¡±) spoke to Fandom about colliding together fact and fiction, the film¡¯s exciting action sequences, and where the franchise might go next.
HISTORY LESSONS, KINGSMAN STYLE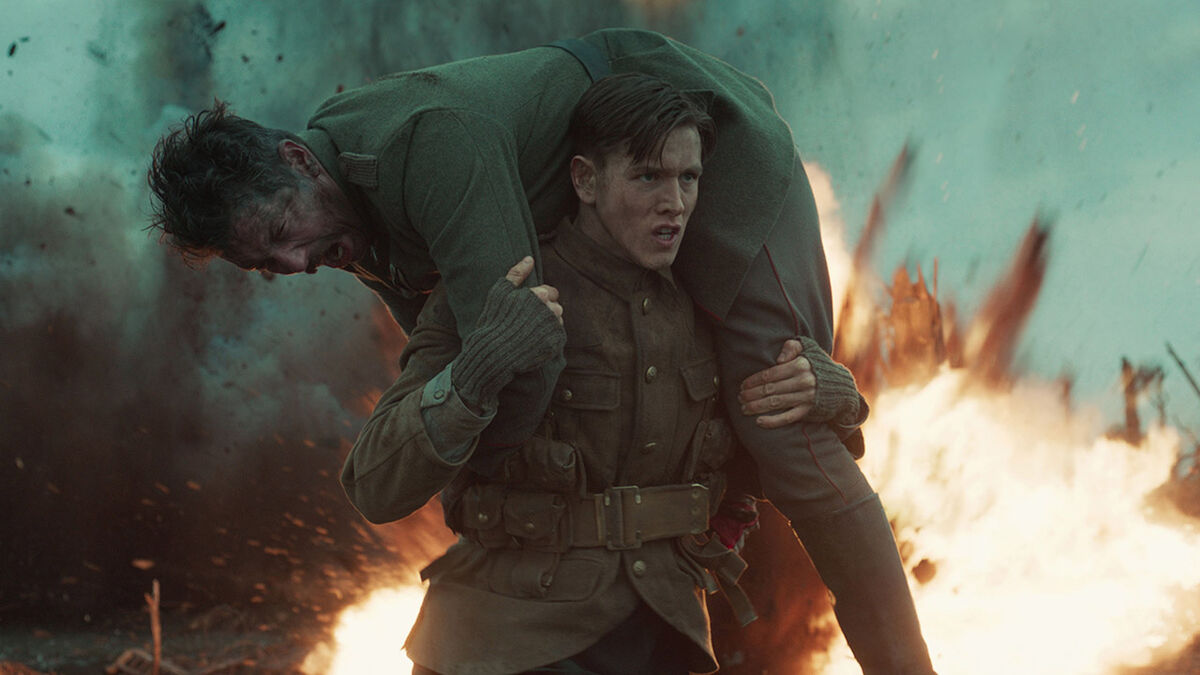 ¡°I didn¡¯t have much choice,¡± laughed Matthew Vaughn, about not just using World War I as a backdrop, but having the film so closely tied into the true events that occurred. ¡°In the first?Kingsman,?Harry?explains to?Eggsy?why the?Kingsman?was founded, and the who, why, what, etc. So I wanted to take that and expand it.¡±
This wasn¡¯t knowledge Vaughn just had waiting to share though, as he explained he had to do a lot of research. Said the director, who wrote the screenplay for the film (along with Karl Gajdusek),? ¡°I was terrible at school and didn't really know much about World War I, but I got more into it and the villains and Rasputin, and I was like, ¡®Okay, this is pretty cool. Why don't we entwine real history with Kingsman history and the secret history of things that may or may not have happened?¡±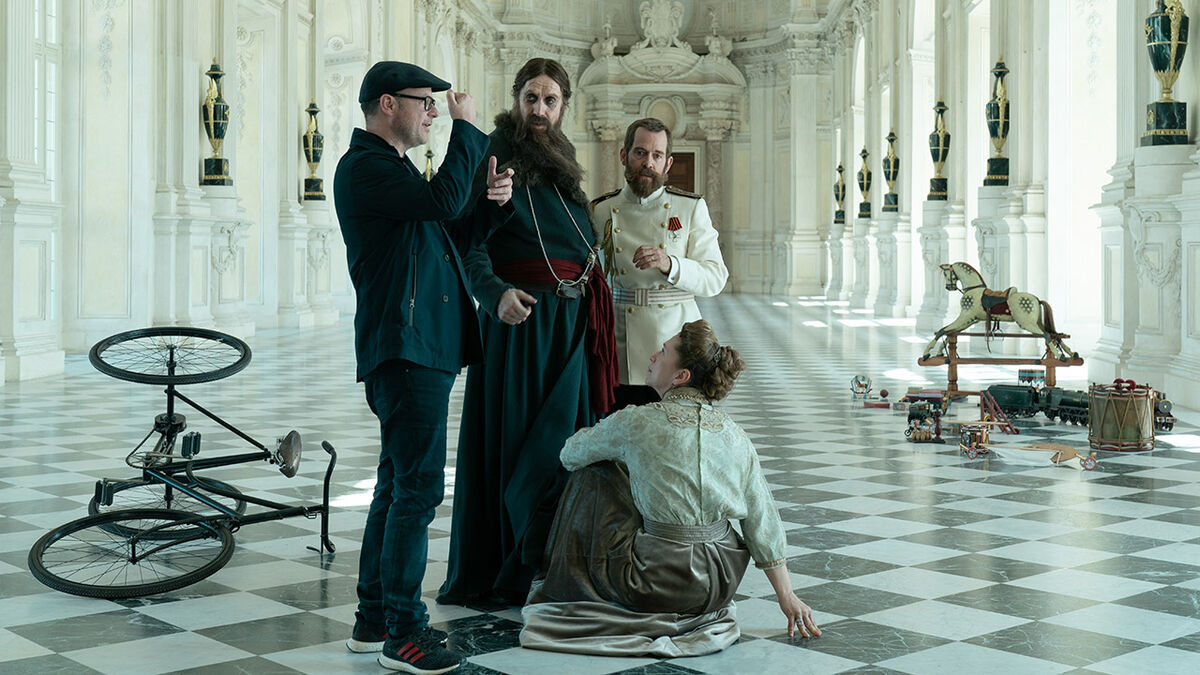 Vaughn said the key was to not change anything from what was absolutely known to be true, while having fun with the wiggle room of events that are a bit more hazy. With some heavier moments intermixed with the lighter ones, the film often doesn¡¯t have the same vibe as the other Kingsman movies, but Vaughn said he disliked origin stories where it all essentially felt like what you¡¯d already seen in the previous films, just with different actors and costumes. As he put it, ¡°This can't start as a?Kingsman?movie, because then there's nowhere to go. That's the destination, the destination is the movies we've already seen. So you¡¯ve got to go to the origins and the beginning of a journey and climb up the mountain; in this case, quite literally.¡±
Currently also in movie theaters reprising his role as the Lizard in?Spider-Man: No Way Home, Rhys Ifans said, of combining real life events into The King¡¯s Man, ¡°If anyone can do it, Matthew Vaughn can.¡±
Ifans observed, of World War I, ¡°It was so unbelievably devastating in terms of its body count and waste of human life to combat. To be able to look at it through a satirical prism, while still retaining the very real human cost and tragedy, takes some doing and I think Matthew¡¯s navigated those two tonal worlds very well.¡±
INFORMATION DOWNLOAD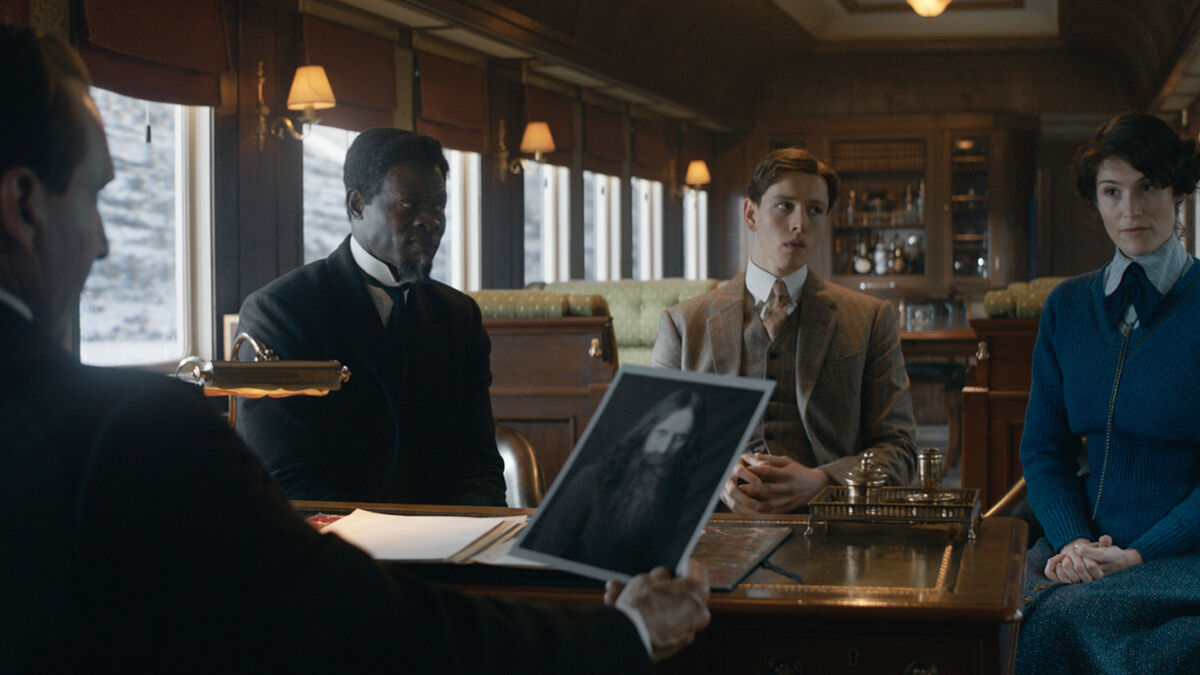 Said Harris Dickinson (Maleficent: Mistress of Evil), of how?The King's Man?integrates real events, ¡°It¡¯s cool because in school, and in the history books, there's a certain formula that is followed in terms of what we're taught, and especially in the UK, it's kind of very specific and not that intricate. So to be a part of a film where you're forced to take a deeper dive into it is always fun, and always interesting.¡±
Dickinson noted he in fact learned some things making?The King¡¯s Man, remarking, ¡°The assassination of [Franz] Ferdinand was something I didn't know actually happened in that sort of order. That sort of heightened way it was, it was something I thought was kind of made for the film. But not all, it was all for real!¡±
The core of?The King¡¯s Man?focuses on?Orlando, the Duke of Oxford, played by Ralph Fiennes, who is trying to keep his son, Conrad (played by Dickinson) away from even the slightest possibility of conflict – even as Conrad¡¯s own heroic urges spur him forward, and towards discovering just what Oxford and his closest confidants, Polly and Shalo, are really doing to try and help out themselves.
Said the ever-busy?Djimon Hounsou (Shazam, Captain Marvel), ¡°[Vaughn] was able to carve out an emotional drama between a father and son and insert that into [the World War I] backdrop. That was beautifully done." The actor added that he felt the film combined, "The need for knowledge and the need for going back in history to see how our forefathers and ancestors have conducted themselves that would help going forward in the future.¡±
Gemma Arterton (Quantum of Solace) said she found herself quite intrigued by the real people depicted in the film and their stories, explaining, ¡°It's fascinating researching all of these surrounding characters like Rasputin and Mata Hari and Princip. These people really existed, and they are absolutely fascinating, and a lot of the stuff that you see or is spoken about did actually happen.¡±
Arterton added, ¡°My sister saw it last week. And she was like, ¡®Did that really happen?¡¯ I told her ¡®Google it¡¯ and afterward, she was just like, ¡®Oh, my God, this incredible!¡¯ It was an amazing time, historically, because it was so chaotic. And there were so many strange people and characters, and it's a great period to dramatize and bring a new spin on.
Vaughn said he felt there was also a lot of opportunity with the core conceit of World War I itself because, he explained, ¡°I marveled at how nobody would actually pinpoint why World War I broke out. There are so many different theories, and it was such a crazy moment in history that made no sense. And when I realized that I went, ¡®We'll come up with the secret history of why it broke up.¡¯¡±
THE FIGHTING RASPUTIN
Among the film¡¯s villains, Ifans is a big scene stealer as Grigori Rasputin and is part of a terrific action sequence involving Rasputin taking on Oxford, Conrad, and Sholo, that finds the legendary Russian ¨C described as a mystic, a monk, a holy man, or a total fraud depending on who¡¯s talking ¨C showing off some considerable fighting skills in a sequence that finds him twirling through the room in a very impressive visual display.
Explained Vaughn, of the genesis of this fight, ¡°I had an idea about Rasputin. He¡¯s obviously Russian and Russian ballet dancers are so strong. And then I looked into the cossack dancing.?I've always wondered, when you see these guys having to cross their arms, and they're pulling their legs like that [dancing], who came up with that? First off, it's impossible to do, but why [do it]? And then I found out that actually, it was like Russian kung fu and it got banned. That was how they used to fight and then they turned it into a dance. So I said, ¡®Great, let's take the dance and turn it back into a fight.¡¯ So that's how that was born.¡±
Ifans and Honsou had high praise for the film¡¯s stunt team, led by the late Brad Allan (Shang-Chi and the Legend of the Ten Rings), with Ifans saying, ¡°He was nothing short of a genius and it was a real honor to work with these guys. We worked intensively for a good couple of months before the fight, learning all these different moves and inventing and coming up with a physical language that was particular to Rasputin in my case.¡± Ifans added, ¡°I usually hate watching myself, but when I watched this fight, I was genuinely thrilled and quietly proud, but that's thanks to 100 other people.¡±
Dickinson said, of his own training, ¡°I think I started about five or six months in advance of filming. I really wanted to give myself to these experts and be a student of them, because it's not everyday you get to learn the skills. I wanted to try and do as much as possible, though I had some amazing stunt doubles.¡±
Though Polly does get involved in the action as well, she doesn¡¯t have as much in terms of one-on-one fighting. Arterton, who also commended the stunt team, revealed, ¡°Even for me, just the small amount that I had was still quite a grueling training schedule,¡± explaining she trained for some sequences that ended up not ultimately being shot and, similar to Dickinson, began the process six months before production.
She added, ¡°I'm hoping in the next one, I have some big set pieces. Come on, I'm just saying, guys, I'm pretty good at s**t like that!¡±
WHAT¡¯S NEXT? MANY OPTIONS…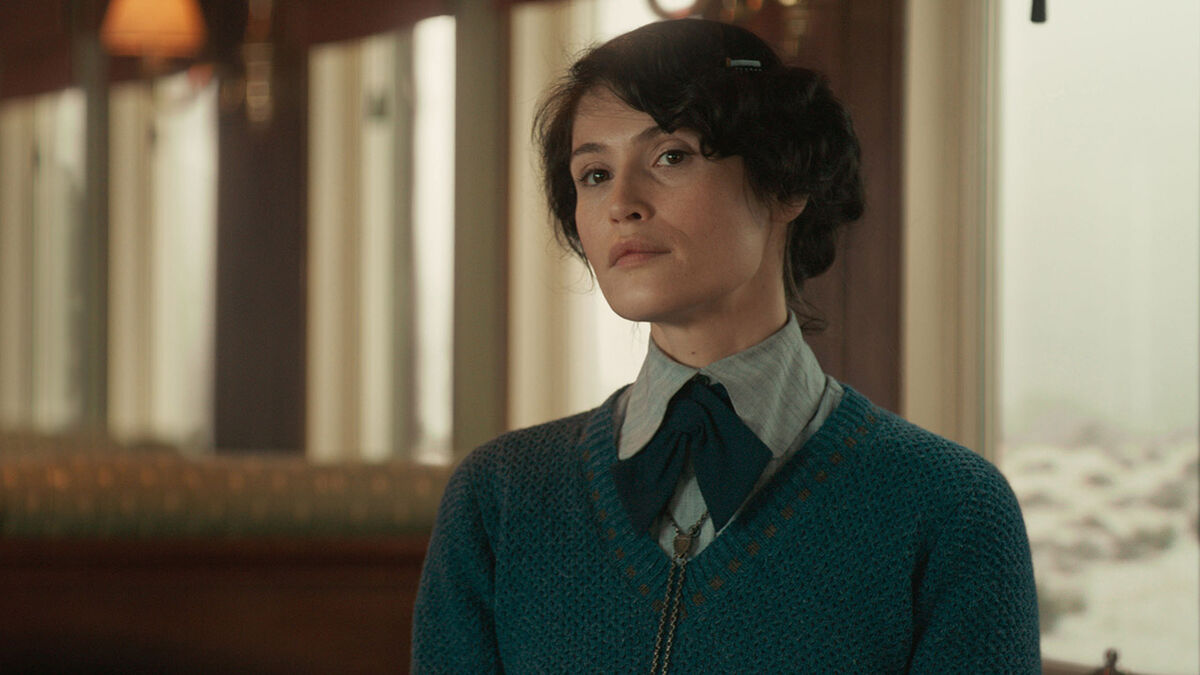 That ¡°next one¡± Arterton mentioned isn¡¯t a done deal, because while the end of?The King¡¯s Man?certainly would allow for more adventures in this era, Vaughn noted that decision, of course, will depend on the reaction to the film.
In the meantime, Vaughn said, ¡°Next year, we're shooting Kingsman 3, which is the conclusion of the Eggsy and Harry story, and that's all ready to go. It's not what anyone's expecting and I'm incredibly excited about that.¡±
After that, he explained, ¡°We¡¯d like to do Part 2 of this [The King¡¯s Man]. The actors and I, we all had the time of our lives, and we've got that plotted out. And so that's the theatrical journey of both franchises, really.¡±
Vaughn has even more plans beyond that though, explaining how he¡¯d like to expand upon the?Statesman, the US-based group introduced in?Kingsman: The Golden Circle.
Said Vaughn, ¡°We like the idea of maybe doing a streaming version of the Statesman, because I loved the American characters.¡± Vaughn noted he was taking inspiration from another recent streaming series spinoff of comic book-based films, remarking, ¡°I think Loki knocked it out of the park and it shows you can do spinoffs like that. I'd love to do the Statesman as a TV series.¡±
The King's Man opens December 22.
---