Tom Holland may or may not be continuing his reign as Spider-Man. Following reports that his current contract with Marvel as the web-slinger was up, Holland told GQ that if he was still playing the role after the age of 30, he'd be doing something wrong. He's currently 25. Then, producer Amy Pascal spoke up on behalf of Sony, who collaborate with Marvel on Spider-Man's involvement in the Marvel Cinematic Universe. She told Fandango that there would be more MCU Spider-Man films starring Tom Holland; three, in fact.
"You know, there is a future for Spider-Man — whether I¡¯m a part of it, I don¡¯t know," Holland tells Fandom ahead of the release of the culmination of his first MCU trilogy, Spider-Man: No Way Home. It's his sixth outing overall as Spidey in the five years since he made his debut.
"It¡¯s been an incredible journey so far and if it¡¯s time for me to hang up the cape and let the next person take over, I will do that proudly knowing that I¡¯ve achieved everything that I wanted to in this world. And when I say this world I mean the MCU, I don¡¯t mean 'this world' like in the actual world. So yeah, I feel pretty good about the future of Spider-Man and I¡¯m happy to let someone else don the suit, but I also would love to squeeze back into that spandex again."
He's Pitched an Idea
While we're not sure that Spidey's hi-tech suits are still made out of spandex these days, if he were to wriggle it on for Amy Pascal's proposed new trilogy, what would he want to explore?
"That¡¯s a great question," he says. "The truthful answer is I don¡¯t know. There is one idea that I have, that I have pitched to the studio — but by telling you that idea I¡¯d be ruining this movie so I¡¯m going to have to keep that one for myself."
Whatever his idea might be, it clearly jumps off events in No Way Home, which is arguably the most anticipated MCU instalment ever. Indeed, fever pitch has already been reached amid rumours we've heard of much-loved past Spideys making a comeback and snippets we've seen in trailers of returning villains from alternative universes. The film unites past versions of screen Spider-Man stories in a historic move that blows the screen superhero universe wide open. Welcome to the multiverse.
Kingpin
With conjecture surrounding the return of another iconic villain from the small screen in Disney+ series Hawkeye, which is currently streaming, Holland's desire to see Spider-Man face one particular comic-book bad guy will certainly get people talking.
"I think there are some interesting villains," he says. "I think Madame Web could be something that is really interesting and we could do it in our own way. I¡¯d really like to come up against Wilson Fisk."
Clues point towards Wilson Fisk aka Kingpin being 'Uncle', the big boss of crime syndicate the Tracksuit Mafia in Hawkeye. Early in the series, we caught a glimpse of a large besuited man stroking young Maya's face. The character was her adoptive 'father' in the comics. Not only that but we heard him laugh — and his voice sounded remarkably like that of Vincent D'Onofrio who played the character in Netflix's popular Daredevil series.
Together with talk of Charlie Cox making a return as the visually impaired lawyer turned superhero vigilante, a Wilson Fisk reappearance is a very real possibility. And since many fans loved d'Onofrio's menacing turn as the crime lord — who also made an appearance voiced by Liev Schreiber in the animated Spider-Man: Into the Spider-Verse featuring Miles Morales as the webhead — the prospect of an encounter between Holland's Spidey and Kingpin is mouthwatering.
Madame Web and Evil Spidey
As for Madame Web, a film about this Spider-Man character — a mutant with psychic abilities — is reportedly already in the works to slot into the Sony Pictures Universe of Marvel Characters alongside the likes of Venom and Morbius.
"I also would like to maybe see what happens if my Spider-Man becomes a villain," adds Holland. "I think there are some interesting things where you could make a film about an anti-hero, or things like that."
There are various evil, villainous, and morally grey incarnations of Spider-Man in the comic books, including symbiote Spider-Man — which is, of course, all the more likely since the tease of a crossover between Sony's Venom movies and the MCU in Let There Be Carnage. Then there's?Doppelganger, an evil entity created in Spider-Man's likeness; a multiversal assassin version of the wallcrawler; and Superior Spider-Man, created when Otto Octavius's mind took over Peter Parker's body. There are others.
A Lo-Fi Peter Parker Story and the Character's MCU Future
But what Holland would really love to do around the character is a project he thinks might never happen.
"I¡¯d like to make a film about Peter Parker that has nothing to do with Spider-Man," he says. "Like, make a four million-pound indie movie about Peter Parker. I don¡¯t know. They¡¯d never do that. But it would be fun."
One thing Holland is fairly certain of is how the character of Peter Parker will develop — and this means seeing him step into the role of a mentor. Just as Holland's Parker has been mentored by Tony Stark up to now in the MCU, and we'll see Doctor Strange also adopting something of a mentor role to him in No Way Home, he will one day pay it forward and take some green young thing under his wing.
"I think that¡¯s very much on the cards and it would be a really interesting thing to see that side of Peter Parker," says Holland. "I like the idea of him being a terrible mentor, I think it could be really funny. But I think you¡¯re right, I think that probably will happen one day."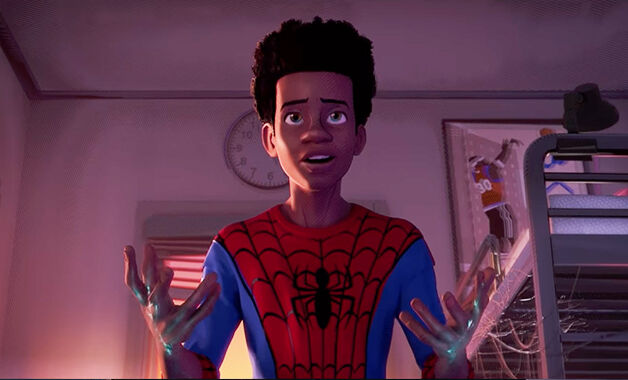 With Miles Morales, perhaps, the young prot¨¦g¨¦, should he ever make his live-action debut in the MCU. So when Holland does eventually hang up the spandex, what advice would he give to any incoming Spider-Man?
"There¡¯s so much advice I could give," he says. "I¡¯d like to say that I would be there readily available for that person so that if they need any help they can call me. But I¡¯m not going to be an overbearing person and say 'This is how you should do this'. I just would like to be an ally and let them know, 'If you¡¯re ever having a tough time, I¡¯ve been through what you¡¯re going through so call me and ask me and I¡¯ll help you'."
Kind words from your friendly neighborhood Spider-Man.
Spider-Man: No Way Home hits screens on December 15 in the UK and December 17 in the US.
Watch our Tom Holland interview in the video at the top of the page. For more from Tom Holland and an insight from two top lawyers into how Spider-Man would fare in a court of law for his role in Homecoming's disastrous ferry incident, click on the article below.