In 2021, video games provided their unique brand of interactive comfort to gamers stuck at home everywhere. Though supply chain issues saw shaky releases for the PlayStation 5 and Xbox Series X|S, the new systems proved they were worth the wait, thanks to unprecedented graphical fidelity, a plethora of exciting new games, and online services connecting gaming fans all over the world.
Gamers weren¡¯t playing around when it came to their faves, of course. We¡¯ve uncovered which wikis took their love to the next level, with seasoned Fandom communities and new entries alike soaring in popularity. Read on to find out what the fans were digging into in 2021!
Plus, while this list is focused on specific gaming communities, we've got some bonus infographics for you, highlighting which gaming communities grew the most in 2021, the top Roblox games, and the top anime communities across Fandom this year.
10.?ARK: Survival Evolved
This 2017 survival adventure proved to be a major hit for gamers this year. Developed by Studio Wildcard, the game stranded players on a dinosaur-infested island, where they struggled to survive prehistoric beasts, the elements, and even other players.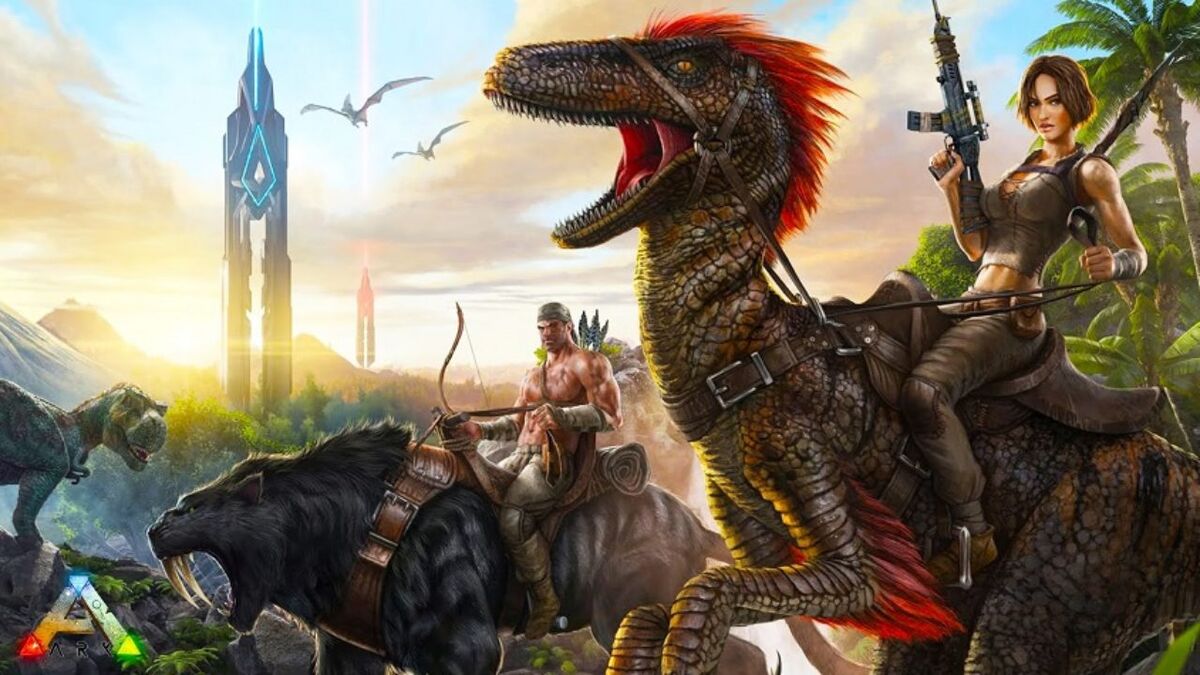 The punishingly difficult sandbox hooked players looking for a real challenge, and many took to?the?ARK?wiki?to uncover the island¡¯s secrets and better prepare themselves to face its myriad dangers, investigating pages like?Armor,?Creatures, and?Weapons?in order to learn more about?ARK¡¯s challenges. After all, if you want to properly?tame?an?Allosaurus?or a?Sabertooth, you need to learn how to properly care for them!
9.?Warframe
Though?Warframe, a free-to-play ARPG, was first released in 2013, it proved to be a popular choice for gamers, thanks to recent PS5 and Xbox X|S? releases¡ªand an exciting new patch to accompany them. The third-person shooter, developed and published by Digital Extremes, has players controlling members of the?Tenno, a species of warrior aliens who have just awoken from a centuries-long slumber. Their mission? To save the world, of course!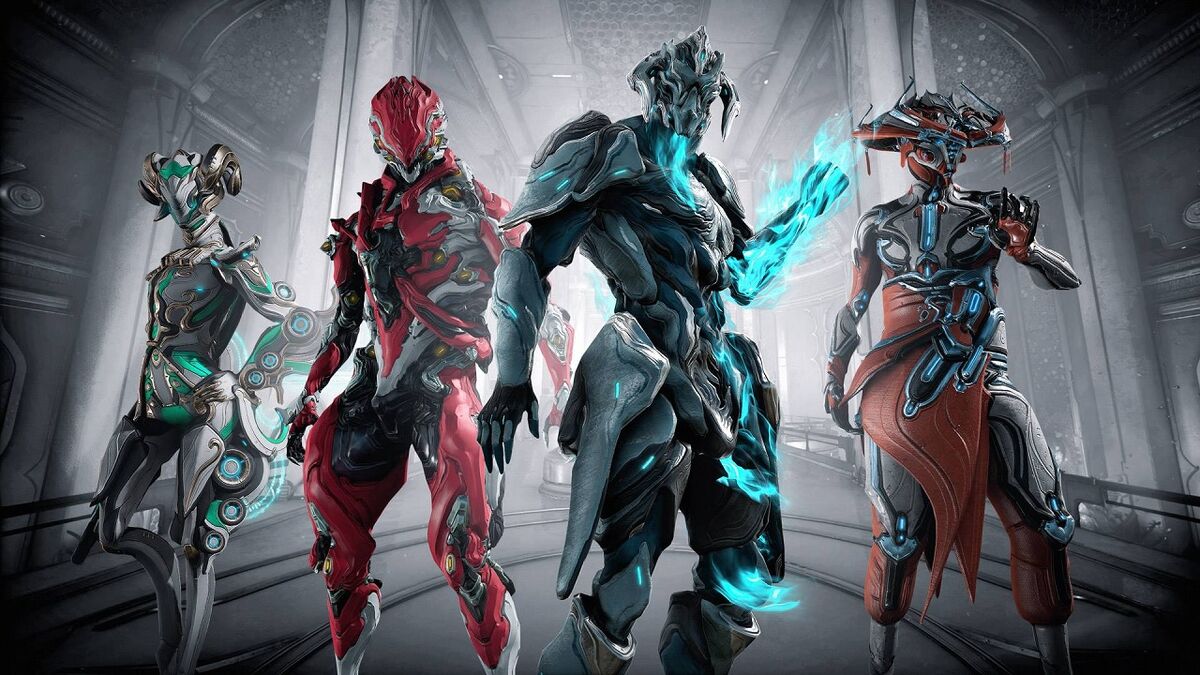 The 1.99 patch brought a slew of new additions and fixes to the vast world of?Warframe, including brand-new skins and armour, added functionality for various gameplay elements, and a lengthy list of quality-of-life improvements. Fans dug into the?Warframe?wiki, hoping to learn more about?Missions,?Factions,?Modding, and more. After all, how are they going to protect Earth if they haven¡¯t been properly briefed?
8.?Escape from Tarkov
One of 2021¡¯s most popular games is one that is actually still in beta!?Escape from Tarkov, an intense multiplayer first-person shooter, was initially released by developer Battlestate Games in 2016 as a closed alpha. In 2017, the team launched their closed beta, which has been running ever since.
It seems the quasi-exclusivity is just one of many draws for gamers looking for a gritty combat experience. This year, fans enjoyed diving deep into the lore of?the fictional Norvinsk region?where the game takes place¡ªas well as the?factions,?ballistics system, and?quests?they would encounter within it. The community also seemed keen to gain understanding of the slew of?weaponry?and other?gear?available within the game, presumably in hopes to truly conquer the beta before?Escape from Tarkov¡¯s theoretical official release.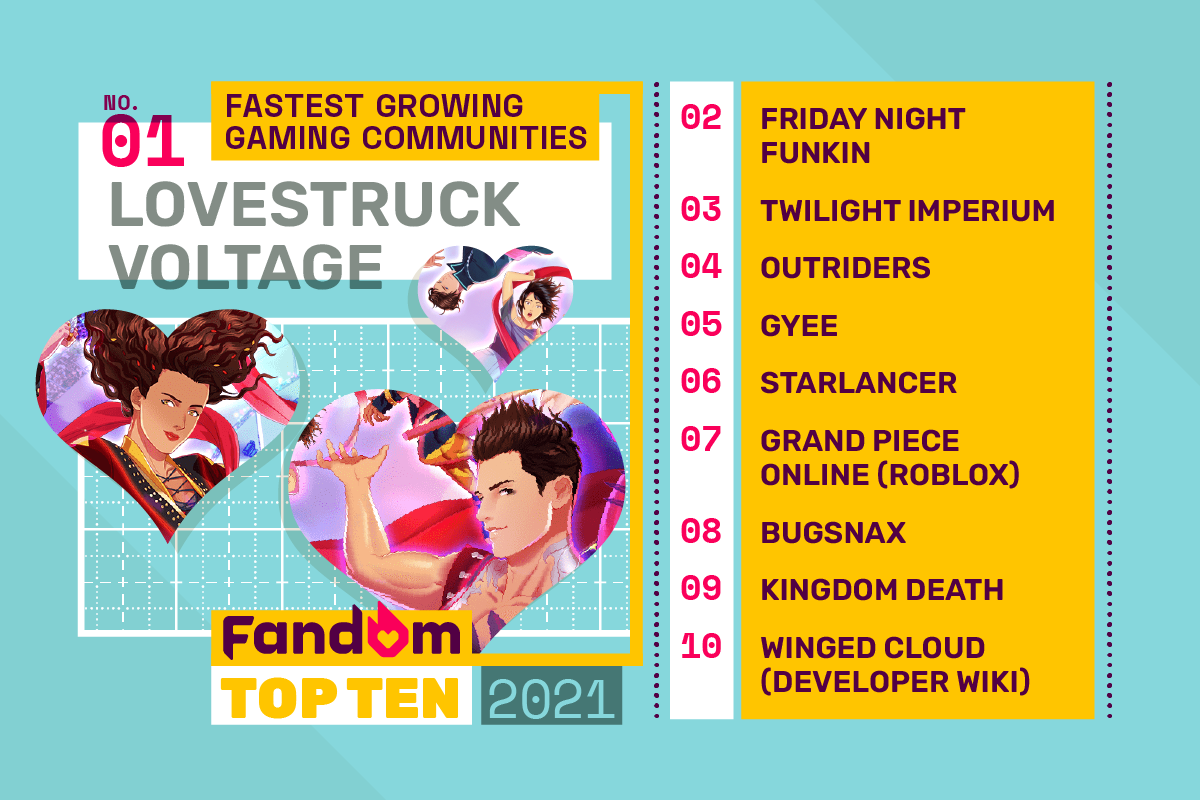 7.?Pokemon
Perennial worldwide phenomenon?Pokemon?remained firmly in fans¡¯ hearts in 2021, thanks to multiple releases across several different mediums, platforms, and genres. Brand-new MOBA?Pokemon UNITE, released in July 2021, took Pokemon battles to a whole new level. November¡¯s?Pokemon Brilliant Diamond/Shining Pearl, rereleases of 2006¡¯s?Pokemon Diamond/Pearl, had Poke-fans exploring the?Sinnoh?region like never before. And, of course, 2022¡¯s?Pokemon Legends: Arceus?opened up pre-orders, giving gamers everywhere the opportunity to flock to the official Pokemon wiki, digging up any information they could about what to expect in the new RPG.
Even non-gaming Pokemon fans had plenty to enjoy. The latest season of?Pokemon Journeys: The Series released new episodes on Netflix every month, with the final slate of episodes airing in March. Though the series follows classic hero?Ash Ketchum, there was plenty of new lore to uncover¡ªand fans took to the wiki to do just that.
6.?Grand Theft Auto
2021 was a big year for the?Grand Theft Auto?series.?Grand Theft Auto: The Trilogy – The Definitive Edition?roared onto PCs and consoles in November, reacquainting GTA fans with the freshly remastered criminal antics of?Grand Theft Auto III,?Grand Theft Auto: Vice City, and?Grand Theft Auto: San Andreas. Gamers looking for some GTA guidance didn¡¯t need to consult a GPS, of course¡ªthey drove straight to the wiki for directions.
Grand Theft Auto V?fans also had reason to rejoice, since publisher Rockstar Games announced that?GTAV?would be coming to PlayStation 5 and Xbox Series X|S in March 2022 (delayed a few months from its initial planned release date). Gamers will once again take to the streets of?Los Santos?in what is promised to be an expanded and enhanced take on the fan-favorite game.
5.?Fallout
Bethesda¡¯s post-apocalyptic behemoth was still going strong on Fandom! While fans naturally searched for lore points and missions they may have missed in older faves like?Fallout 4?and?Fallout: New Vegas, the biggest reason the?Fallout wiki?saw so much traffic was?Fallout 76. The game, which originally was released in 2018, is the franchise¡¯s first online multiplayer game. Though the game¡¯s initial launch was met with primarily negative reviews, Bethesda took fan feedback to heart and launched new improvements in 2021 designed to remedy players¡¯ biggest complaints.
Fans were eager to learn more about the game¡¯s?West Virginia setting, as well as its regionally inspired?monsters and enemies. Bethesda¡¯s new improvements included brand new missions, which gamers happily investigated on their trusty Nukapedia. One of the biggest additions to the game was the introduction of Fallout-famous faction?The Brotherhood of Steel; fans curious to see what the Brotherhood would be like in?Fallout 76, of course, headed to the wiki for answers.
4.?Elder Scrolls
Fans of the?Elder Scrolls?had a great year in 2021.?The Elder Scrolls: Online?continued its reign as one of the biggest MMORPGs available, with several new expansions stretching the world beyond fans¡¯ wildest imaginations. The latest DLC,?The Elder Scrolls Online: Deadlands, released on November 1, concluding the?Gates of Oblivion storyline?with approximately 20 hours of new story content. For fans who prefer a less-online experience,?The Elder Scrolls V: Skyrim Anniversary Edition?launched November 11, giving players the chance to once again take on the mantle of the?Dragonborn¡ªand even go?fishing!
Fans hoping to brush up on all things Skyrim were sure to visit the?Dragon Shouts?page¡ªafter all, they needed to be properly prepared for the new?quests! ESO fans, meanwhile, dug into the lore of?Morrowind,?Summerset,?Elsweyr, and?Greymoor?in an effort to become as strong as possible for any new content.
3.?Genshin Impact
In 2021, no gacha game was more?impactful?than?Genshin Impact. The exciting ARPG was released in September 2020; this year, its popularity only magnified. The free-to-play game takes place in?Teyvat, a fantasy world composed of seven distinct nations. The story follows a character called the?Traveler, and their efforts to reunite with their twin sibling, from whom they¡¯ve become separated.
The game is populated by a slew of exciting playable characters¡ªlike?Amber,?Lisa, and?Gorou¡ªeach with their own richly detailed lore that fans were eager to read up on. Fans were also curious about the game¡¯s unique NPCs, including the Traveler¡¯s companion?Paimon?and mysterious deity responsible for separating the Traveler and their twin,?the Unknown God.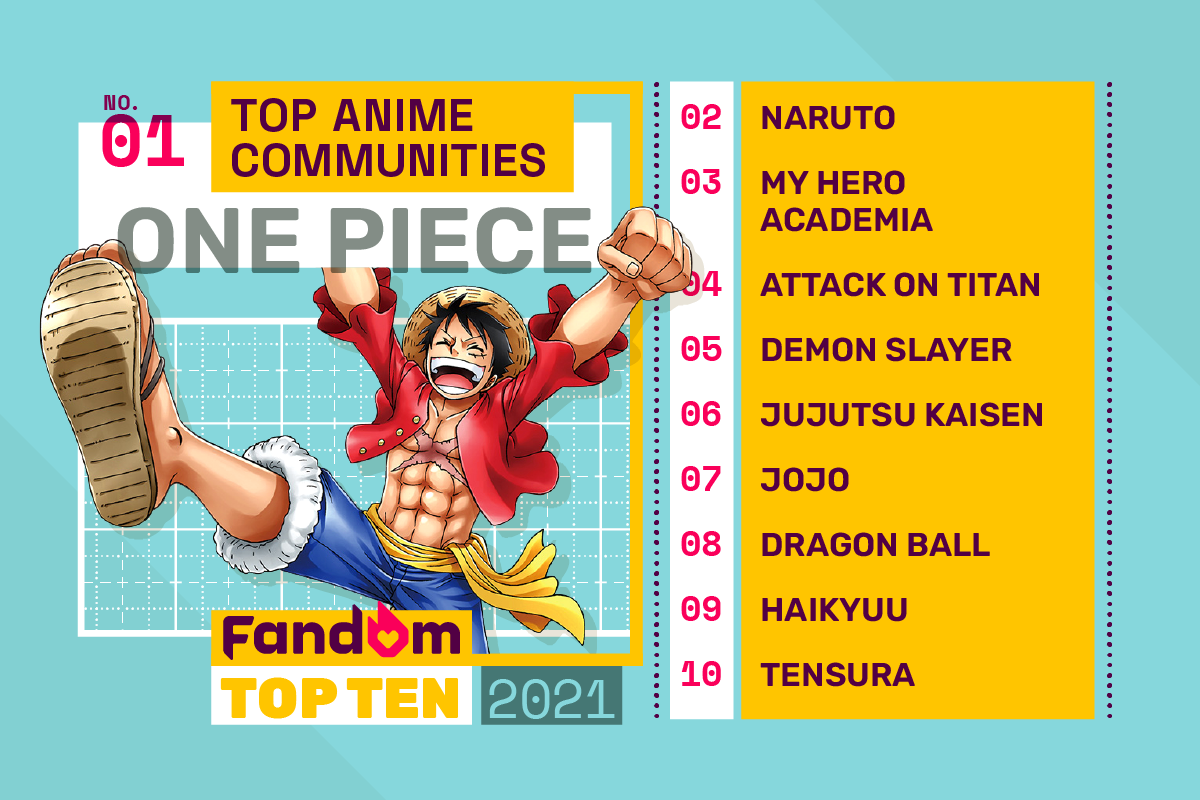 2.?Minecraft
Minecraft, the beloved sandbox game from Swedish developer Mojang Studios, continued its incredible popularity in 2021. In?Minecraft, players are able to literally shape the world around them, building complex circuits and beautiful architecture with nothing more than, basically, a bunch of blocks. Though many IRL travel plans had to be changed or canceled, in?Minecraft, players never had to compromise their vision or adventurous spirit.
Visitors to the Minecraft wiki frequented useful pages like?Trading,?Blocks, and?Crafting.?Mobs?were also big in the community¡ªgamers wanted to keep track of anything they could encounter,?axolotls?to?creepers?to?llamas. While some beginners brushed up on more basic gameplay elements, like?combat?and?shelters, more advanced players dug into the complexities of?redstone circuits?in order to create impressive automatically looping mechanisms.
1.?Terraria
Terraria, a sandbox game originally released in 2011 by indie developer Re-Logic, once again built a solid foundation in the hearts of gamers everywhere. The 2D game, which has both singleplayer and multiplayer modes, offers regular updates so gamers never run out of new things to do, even ten years after its initial launch. In 2021, they announced a crossover with indie multiplayer survival game?Don¡¯t Starve Together, giving players the opportunity to build like never before.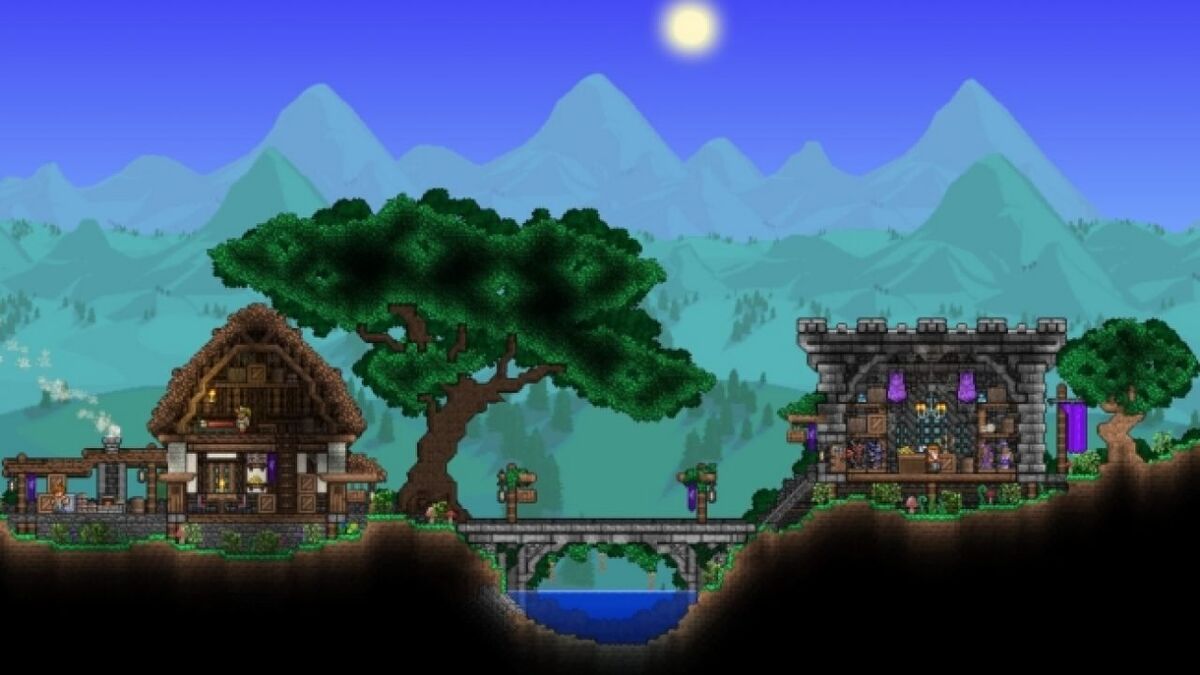 Beginner?Terraria?players flocked to the wiki to learn more about basic concepts like?minions,?potions,?fishing, and?events. More advanced players investigated gameplay mechanics like?luck?and?biome spread, and looked into unique ways to personalize their game with?mods¡ªafter all, finding the right mod could take the game to a whole new level!
---
Click on the links below to explore Fandom's 10 most searched TV shows and movies of 2021!