As we watch in awe at all the cash?Spider-Man: No Way Home?has begun to thwip up, we're also reflecting on 2021 and what an up and down year it was for the movies. Full of swells and continued stalls, due to the lingering pandemic, 2021 started off slowly, with people understandably hesitant to head into theaters and few big releases to even try to test the waters. By late spring and early summer though, and films like A Quiet Place Part II and F9 doing very well, it seemed as though audiences were back big time and it looked like we were in for a summer movie season like the days of old. What followed though were up and down months full of uncertainty that continued to rearrange the studios' release schedules and models.
Below you*ll find a solid mix of movies that went both the theatrical and streaming routes, sometimes simultaneously. As we gathered this info mid-December, it's certainly possible that the return of Spider-Man and Neo to the screen may provide some big end of year boosts to the wiki pages for No Way Home and The Matrix Resurrections as well, but for now, these were the movies that Fandom users looked up the most and the movie Wiki pages that were most frequented for all of 2021. Some may surprise you – you should never underestimate the lure of a high successful animated franchise for young children!
Including everything from mystical dragons (more than once!), battling Kaiju, soaring space epics featuring dastardly deserts, and a ton of animation, these are the Top 10 movies y*all wanted to know more about.
Plus, while this list is specifically for individual movies, we've peppered in some infographics below to give you some insight into which overall movie communities people were clicking on, what movie deaths people wanted to read more about (don't worry, we only say what movie they're from, not who they are if you're not caught up), and even which superpowers Fandom users were reading up on the most in 2021.
Godzilla vs. Kong proved to be just what the doctor ordered, providing the loud, beastly battle people needed early in 2021, as the two titans of Legendary*s MonsterVerse went toe-to-toe in the brawl to settle it all. With the film released both in theaters and on HBO Max, Fandom readers made sure to check out the Godzilla vs. Kong Wiki extensively, refreshing themselves on the previous three MonsterVerse films as well as the lengthy cinematic history for both beloved beasts. Plus, the addition of Mechagodzilla, as the film*s mechanical wild card, and other monsters like Hellhawks and Warbats, made for some new investigatory clicks.
Godzilla vs. Kong ended up being Warner Bros.' biggest box office hit of the year – outgrossing the more-buzzed-about Dune (and also the previous Godzilla movie, 2019's?King of the Monsters). Perhaps, too, it opened at an opportune time, with more theaters reopening and the Covid vaccination becoming more readily available just as it was hitting theaters.
As a family film, Disney*s Raya and the Last Dragon may have been released in theaters a bit too early for 2021*s taste, at the beginning of March, but its simultaneous release via Disney+ Premier Access — which also allowed families to watch the film for cheaper than it would be to get three or four tickets for a theater-going experience — helped propel this beautiful story of a warrior princess, Kelly Marie Tran*s Raya, and her quest to find the fabled last dragon in existence, right to the top. After its run on Disney+ Premier Access, Raya and the Last Dragon became the second most-viewed streaming title at the time, only behind Netflix's fifth season of Lucifer.
Raya and the Last Dragon also had a pretty elaborate backstory people seemed to be interested in, involving history dating back centuries, explaining what happened to the dragons in the first place, and then the prologue, showing what happened to endanger humanity again a few years before the primary events of the film. You can read all about that here in our interview with key creators of the film.
Disney*s 60th animated feature film (Raya was #59), Encanto, only came out recently, just at the end of November, but its gorgeous animation, touching story, and catchy tunes by Hamilton*s Lin-Manuel Miranda were enough to get Fandom-ites to cast a spell over its in-depth Wiki. Many of the movies on this list fall under the category of family fare, proving that our Wiki readership is an all-ages arena, with plenty of younger viewers — not to mention Disney fans of all ages 每- wanting to learn more about their favorites.
Encanto was filled with wonderful characters, as the enchanted Madrigal family contained many members, each with their own superpowered ability (Except for Stephanie Beatriz*s Mirabel, of course).?Luisa had superhuman strength, Isabela could make flowers and vegetation bloom, Dolores could hear a pin drop a mile away, Pepa could affect the weather with her mood, and – well – you get the idea. It*s such a large ensemble that the opening number, ※The Family Madrigal,§ was designed to introduce you to everyone. Definitely, the film*s ※Who*s Who and What Can They Do§ aspect helped the wiki top the charts.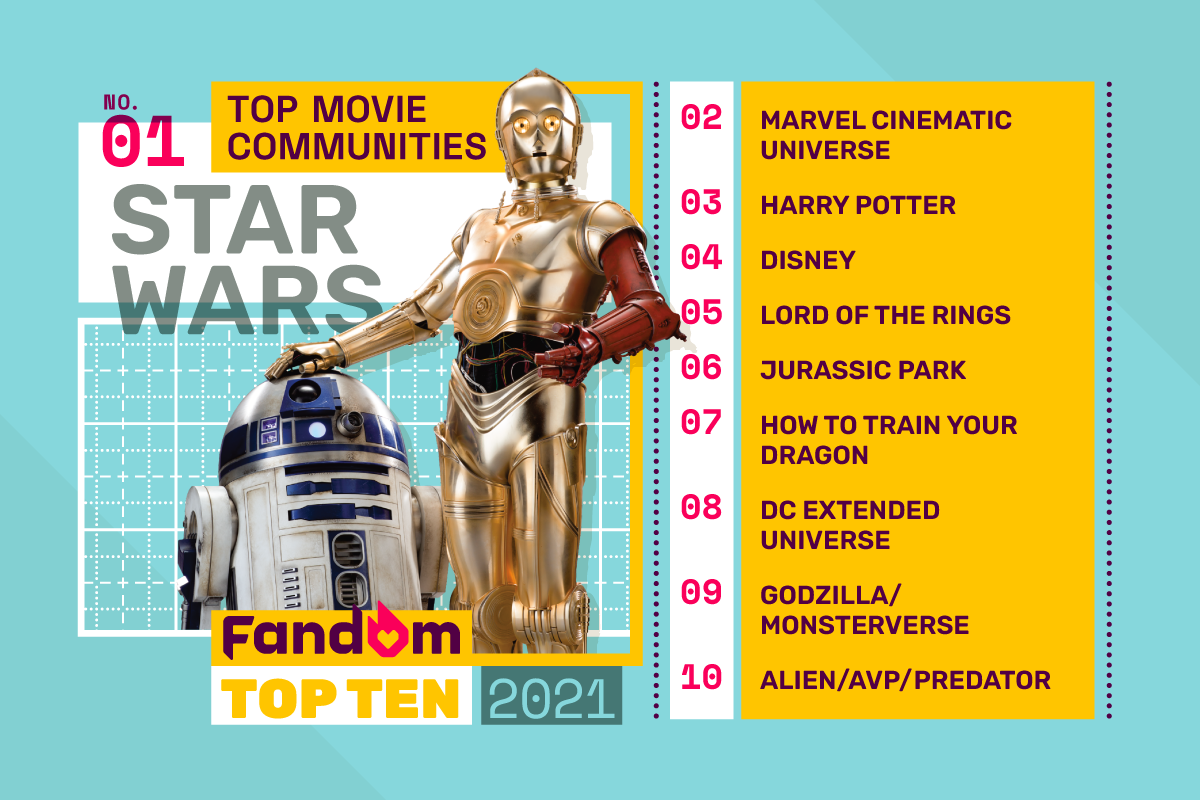 With four movies and five Disney+ streaming series, the MCU more than made up for its absence in 2020 and while Black Widow didn*t kick off the saga*s ※Phase Four,§ as originally intended, it still managed to be the first feature film of the franchise out of the gate this year, albeit with a simultaneous release on Disney+ Premier Access. Overall, that might have put a dent in the box office take (we*ll never know the actual dollars difference, or how much it made for Disney via streaming), but it likely helped get more eyes on the movie out of the gate than it would have otherwise mid-pandemic. Meaning, also, more eyes on the Black Widow Wiki.
Black Widow dealt with a popular, established hero, whom fans have wanted to see in a solo movie for years, but it also came with plenty of new characters to explore. Many had roots in the comics, too, like Yelena Belova, Red Guardian, Taskmaster, and Melina Vostokoff.
Florence Pugh*s Yelena, specifically, came with a lot of significance, as the MCU*s new Widow heir apparent. Fans also really dug, and dug into, the post-credit scene, which linked this Captain America: Civil War-era prequel to future events in Hawkeye while also including Julia Louis-Dreyfus* Valentina from The Falcon and the Winter Soldier, establishing her even more as a powerful player in the franchise.
One of the many things said about Frank Herbet*s pitival, pioneering 1965 sci-fi novel, and subsequent book series, Dune is that it was near-impossible to translate to screen. And previous efforts, notably David Lynch*s 1984 film, had seemingly proven that.
But Dune, along with its lofty, complex world of prophecies and politics, came back strong in 2021 with a lavish, acclaimed movie adaptation by Denis Villeneuve that worked hard not only to provide stunning visuals but also an easier ※in§ for the uninitiated when it comes to the fantasy property*s extensive and murky mythos. And it*s that layered, labyrinthine lore that helped bring readers to the Dune Wiki, seeking further explanations about concepts and characters related to House Atreides and the planet Arrakis.
Many audience members, those more unfamiliar with the book even, were surprised to discover that this was, in fact,?Dune: Part One (as it*s titled onscreen). Meaning, this blockbuster movie was only half of the Herbert book, leading fans over to the Dune Wiki to check out all the characters and events teased in the film, including Zendaya*s Chani.
Featuring characters from the Nickelodeon series The Loud House (which has over 130 episodes), Netflix's The Loud House Movie debuted at the end of the summer, with new voices provided by Doctor Who*s David Tennant and Michelle Gomez, and absolutely caused the Loud House Wikis to catch fire.
Folks flooded in to find out about the musical elements (which itself was a departure from the regular series) as well as all 11 (!) children from the Loud clan of Royal Woods, Michigan.
Another hugely popular kids* property, PAW Patrol, got the big screen treatment this year as it leapt from TV 每 where it*s dominated youth programming for almost a decade (and nearly 200 episodes) 每 to multiplexes (and a simultaneous release on Paramount+).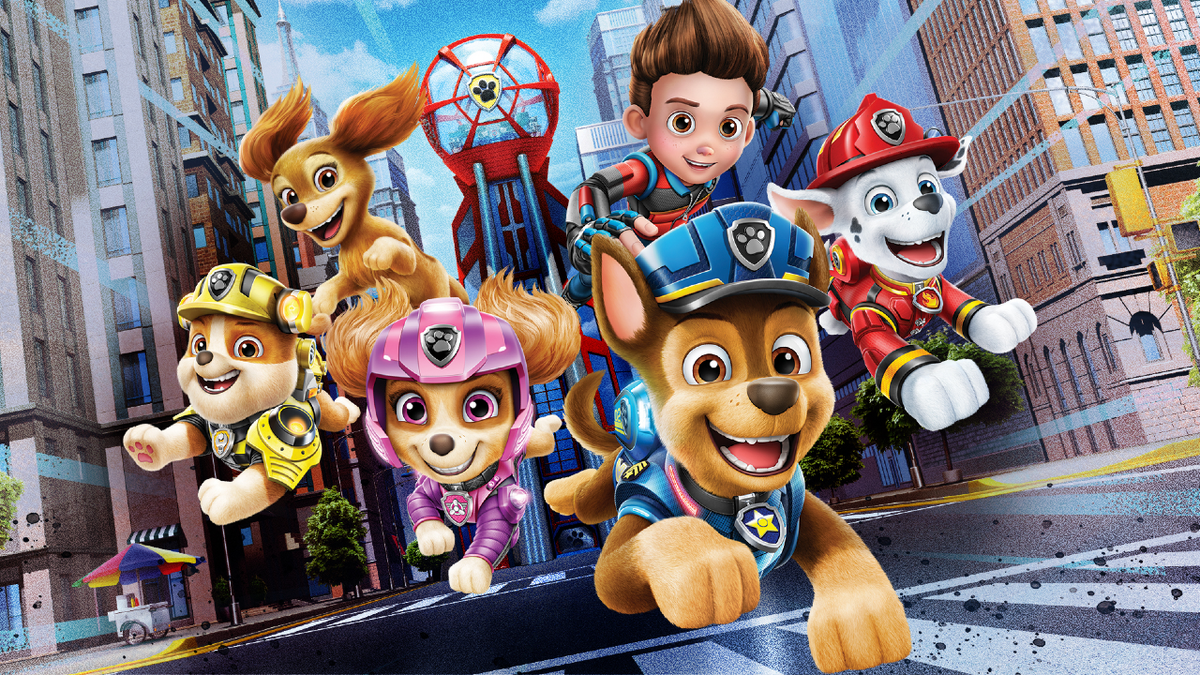 A global smash, PAW Patrol: The Movie marked many families* first official theater-outing of 2021 while readers from all over did a deep dive into the PAW Patrol Wikis for further immersion. Look, this universe is only getting bigger!
While Black Widow is obviously an Infinity Saga legacy character in the MCU, Shang-Chi was an unknown. Not just in the MCU, but even as a comic book character, the Master of Kung-Fu was a fairly obscure pull, whose heyday — and only long-running solo series — had been back in the 1970s. But the movie took off, thrilling fans all over the world while also introducing us to a new realm of magic and mysticism within the MCU franchise.
The title itself too, Shang-Chi and the Legend of the Ten Rings, instantly sparked interest in MCU fans who remembered the Ten Rings being a villainous organization since the very first film, 2008*s Iron Man .
Furthermore, a fresh catalogue of characters, a retro-redemption of Iron Man 3's divisive explanation for Marvel villain the Mandarin, via?Wenwu, as well as massive amounts of attention paid to creating an authentic Chinese/Chinese-American tale helped shoot Shang-Chi to the moon and gave our readers a reason to wade into the Wiki in order to find out more about this new butt-kicking hero.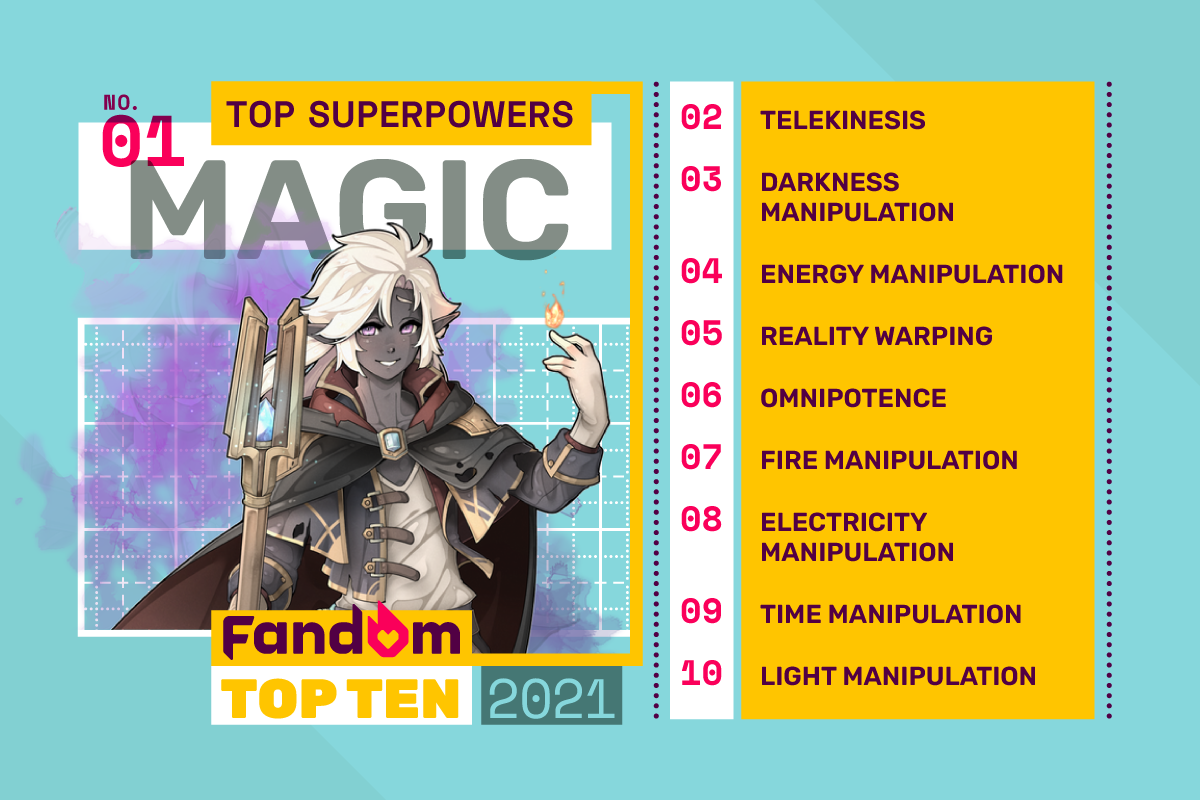 The only Pixar flick of the year, which was also released only direct-to-streaming on Disney+ (instead of the hybrid release The Walt Disney Animation Studios films got), was Luca, the story of a young sea monster boy who explores the Italian coastal town of Portorosso, in human form, with his new best friend, experiencing a life-changing summer adventure.
The absolute love for these new characters 每 the main trio being Jacob Tremblay*s Luca, Jack Dylan Grazer*s Alberto, and Emma Berman*s Giulia 每 along with folks* overall curiosity about the Disney+ release (and the fact that this was the second Pixar film in a row to get the Disney+ only treatment after Soul) drove readers to the Luca Wiki in droves. By year*s end, Luca also had a follow-up short released on the streaming service, called Ciao Alberto, that served as a mini sequel of sorts.
As mentioned earlier, the MCU continued to dominate pop culture in 2021, delivering four movies in the span of only half a year, even. Interestingly though, the MCU movie we saw get the most traffic was Eternals, despite it being the lowest grossing of the bunch.
Still, ※lowest grossing§ is relative in the MCU and Eternals introduced at least a dozen new characters into the mix that no doubt had people searching for more info – from the 10 Eternals themselves, to Kit Harington*s Dane Whitman (and his post-credit offscreen friend) to Harry Styles as Thanos* brother, Starfox. With so much at play for the MCU*s future, it stands to reason fans might want to get more info.
Plus, people really DID want to know why this team didn't step in to help during the Infinity War.
---
Click on the links below to explore Fandom's 10 most searched games and TV shows of 2021!